Jian Bo Shui Kueh: Not as good as before but still worth a try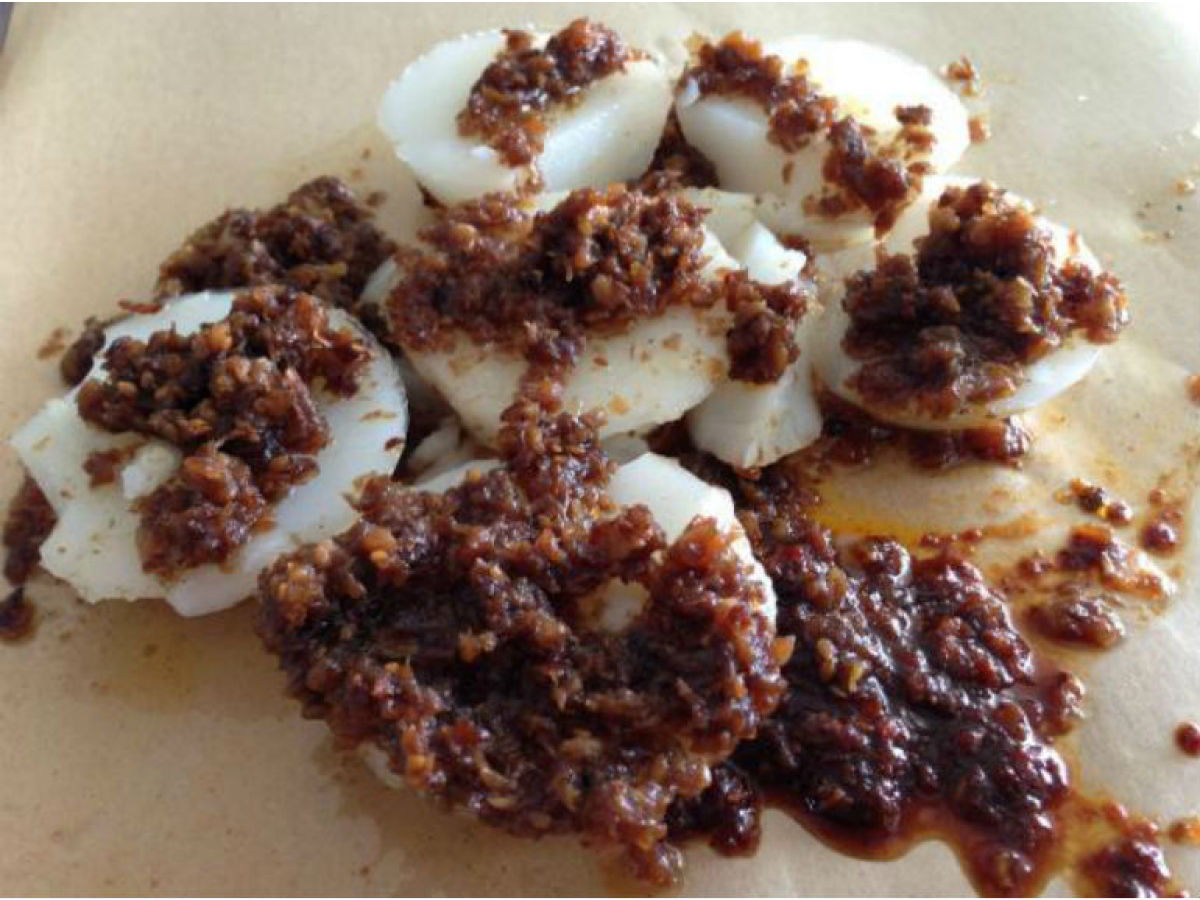 Originating in 1958, this hawker business was started by a "Mr Wang" who was a street side hawker next to the old Seng Poh Road Market and his incredibly well-made chwee kueh was coveted by many back in the day.
Mr Wang migrated from a Teochew province in China and in the 1990s, the business was sold off to Ang Kien Huat and Toh Lai Hueh.
The business is now in the hands of third-generation owner Eric Ang (42) and has been converted into a franchise model with over 17 outlets across Singapore.
Only the original stall at Tiong Bahru Market has the name "Jian Bo Shui Kueh", while franchise outlets bear the names "Zheng Zhong Tiong Bahru Shui Kueh" or "Tiong Bahru Jian Bo Shui Kueh".
In line with their expansion, they have also increased their product line to include a whopping 15 more snacks such as chee cheong fun (rice noodle roll) and nasi lemak to you tiao (deep-fried dough fritter) and hae bee hiam (spicy dried shrimps).
Their signature chwee kueh (water cake; five pieces for $2.50) still draws a healthy business at Tiong Bahru but gone are the hour-long queues as the chwee kueh is unfortunately a pale shadow of its former self.
That said, it still is a couple of notches above the average chwee kueh and is worth at least a try.
The chai po (preserved turnips) is made with a smattering of sesame seeds and dried prawns added in and is nicely stewed with a soft texture.
It has a nice smoky sweet taste but the savoury body is somewhat reduced as compared to before, so it tastes a little hollow.
We suspect they only use the sweet variety of chai po instead of mixing it with the salty variety. On the small upside, they do give you a lot of it.
They have also omitted the incredibly essential ingredient in chwee kueh — pork lard in the chai poh mixture.
Instead, they use vegetable oil so it doesn't have that full bodied feeling and pork aroma.
Pork oil ironically makes a dish like chwee kueh not so oily because you don't need a lot of it to have that full bodied oil taste.
To compensate, they throw in more oil into every serving, but it just makes the dish overly oily.
As a side note, the chilli on the side is gritty with a hint of dried shrimp flavour but is unfortunately not as spicy as before.
The kueh itself is one of the small upsides, the texture is fairly decent if not consistently slippery soft.
---
This archived article appeared in an earlier version of HungryGoWhere and may not be up-to-date. To alert us to outdated information, please contact us here.