Hai Kee Char Kway Teow: Oldest char kway teow in Singapore?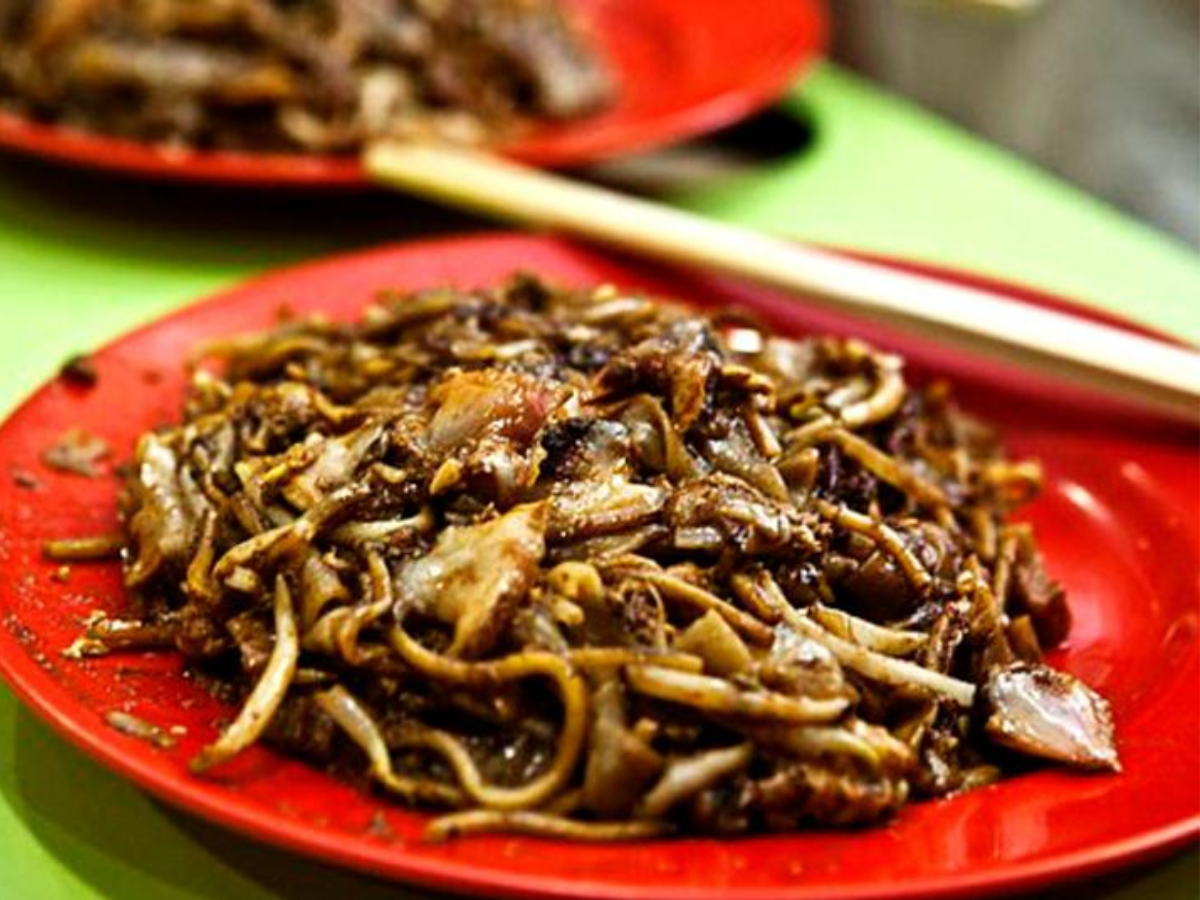 Rating: 4/5
Frying a plate of char kway teow is a dying art in Singapore. Of all the hawker dishes, char kway teow is the most artisanal because the essence of the dish lies almost solely in the hands of the hawker. The other ingredients like kway teow, eggs, sweet sauce, cockles with the exception of maybe the chilli is pretty much generic. Unlike Hokkien mee where the secret might be hidden in the prawn stock, with char kway teow, everything is pretty much laid bare and there is no way to hide your poor frying skills.
There are only very few char kway teow stalls where you can spend your precious calories on nowadays. It's good to see that at 62, this char kway teow uncle is still going strong. He has been frying the dish since 1967 and like many hawkers, he used to fry with a charcoal fire on a pushcart, always running away from the 'dae gu' (health inspectors). He got caught so many times that he became friends with the inspector. I suspect that perhaps the dae gu might be a char kway teow fan too! Since settling at the former Margaret Drive Food Centre, this uncle has been getting a steady stream of fans and you can easily spot his stall from the long queue that starts to form from around 5pm when he starts frying.
There is another reason for the long queue, apart from the fact that he has many fans. Most other char kway teow hawkers tend to fry a big batch at one go. But this man insists on frying each plate one at a time. He would pre-fry one large batch first and then leave it in a big steel bowl before dishing it out for the final fry when you place your order. This is the reason why he only whips up around 200 plates in the old days at Queenstown. Since moving to his new location, business has been slowly picking up again but it is a good time to visit him since his queue is nowhere as long as it was before.
The char kway teow might lack the nostalgia of the old stall but it is still very, very good and he is still very generous with his cockles. This uncle is an expert in preparing the pork lard. He uses only fats found at the rib portion of the pig and prepares it so that the pork lard disintegrates with one crunch, releasing its alluring flavour. Combined with the slippery, savoury kway teow, every mouthful is well worth the calories!
Hai Kee Char Kway Teow
Telok Blangah Crescent Food Centre, #01-102
Opening hours: Mon-Sat: 5pm-10pm, closed on Sun
---
This archived article appeared in an earlier version of HungryGoWhere and may not be up-to-date. To alert us to outdated information, please contact us here.