Fai Kee Fish Head Bee Hoon: Top 5 best-selling dishes to order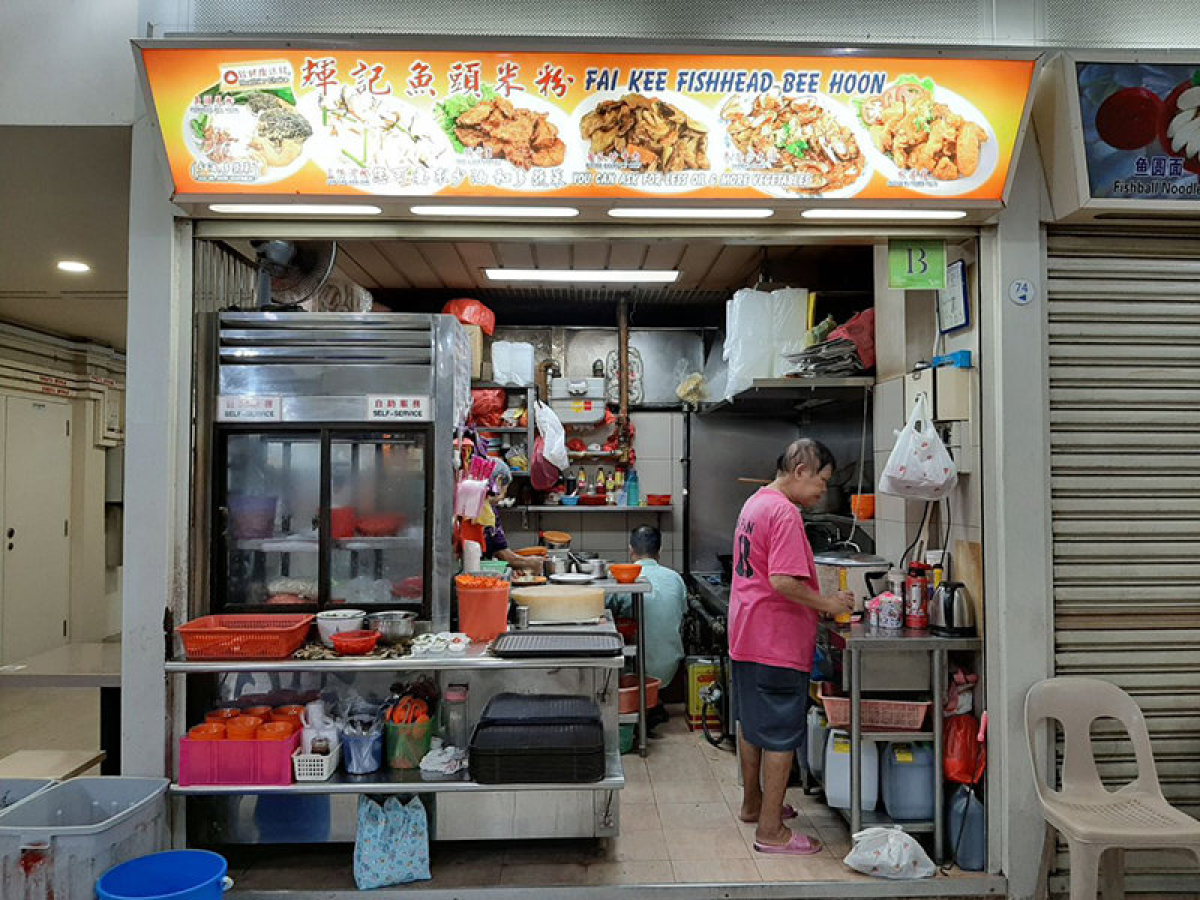 Fai Kee Fish Head Bee Hoon
Zi Char makes up a huge part of Singapore's food culture, serving warm and hearty dishes reminiscent of home-cooked meals. The best part? It is always good value for money – bringing togetherness amongst family and friends over great food. We went on a food hunt to discover the best delicacies from Fai Kee Fish Head Bee Hoon to try out their top five best-selling dishes.
The stall is nestled amongst blocks of flats in sleepy (though quaint!) neighbourhood of Commonwealth. Fai Kee Fish Head Bee Hoon is a hidden gem serving a wide variety of Zi Char dishes at economical prices. Located at about a 5-minute walk from Commonwealth MRT station; definitely a great place to drop-by if you happen to be in that area.
Hor fun
If you are undecided what to order, we highly recommend sampling their hor fun. For those who prefer settling for a dry dish or something less savoury and have something lighter, definitely order their Sam Lou (Sliced Fish) Hor Fun. Albeit it being plain-looking, the dish is actually incredibly fragrant and addictive – once you start on it, you can't stop. The Chef here is not only very generous with their fish slices and tau gei (beansprouts) but also allow customers to enjoy the taste of a smoky wok hei.
If you are one who prefers their hor fun wet and soaked in gravy, we suggest ordering their seafood hor fun. This stall is not only generous with the portion size but also includes ingredients like snakehead fish slices, pork, sotong and prawns. Enjoy slurping on the delicious hor fun!
Fish Head Soup 
A comforting dish for many, having a soup dish is almost essential for the Chinese during meal times. The Fish Head Soup, known to be their signature dish, is packed with loads of nutritional goodness. Albeit it being slightly rich, the dish is rather flavourful with huge chunks of thick snakehead fish pieces added generously. You could also choose to have it with Bee Hoon if you feel exceptionally hungry on that day.
Prawn Paste Chicken (Har Cheong Kai) 
A  staple for all Zi Char lovers, it is definitely on my top must-order dishes. This intensely flavorful dish first gained the attention of diners when popular Cantonese hawker stall  Hong Kong Street Chun Kee started promoting it and has since become a perennial favourite. The familiar smell of fermented prawn paste and the crispy crunch of the juicy, tender drumlets will surely leave you wanting for more. The Prawn Paste Chicken is one of the best-selling dishes from Fai Kee Fish Head Beehoon as it is freshly fried upon order and served piping hot. Be careful, not to scald your tongue and fingers while enjoying this delicious goodness!
Beef with Bittergourd
The classic Beef with Bittergourd is stir-fried in black pepper sauce, which brings out the fragrance of the two main ingredients. Unlike the usual varieties, the dish here is cooked to contain more sauce which prevents the meat from drying out. The sweetness from the Beef slices also complemented well with a hint of bitterness from the Bittergourd.
Sweet and Sour Pork 
Sweet and Sour Pork, also known as "goo lou yok" is a nostalgic childhood dish to many. Many would know it to be their go-to side dish at a typical Cai Png (Mixed Vegetable Rice) stall. The deep-fried pork pieces here are made to be both crunchy and chewy, unlike the more common variant. The sauce is not too overpowering and complemented well with sweetness and saltiness from the use of ketchup as well as rice vinegar. Definitely a twist from the conventional and a dish that is 'safe' for the not-so-adventurous.
---
This archived article appeared in an earlier version of HungryGoWhere and may not be up-to-date. To alert us to outdated information, please contact us here.