Duo Ji: Chee cheong fun worth queuing for!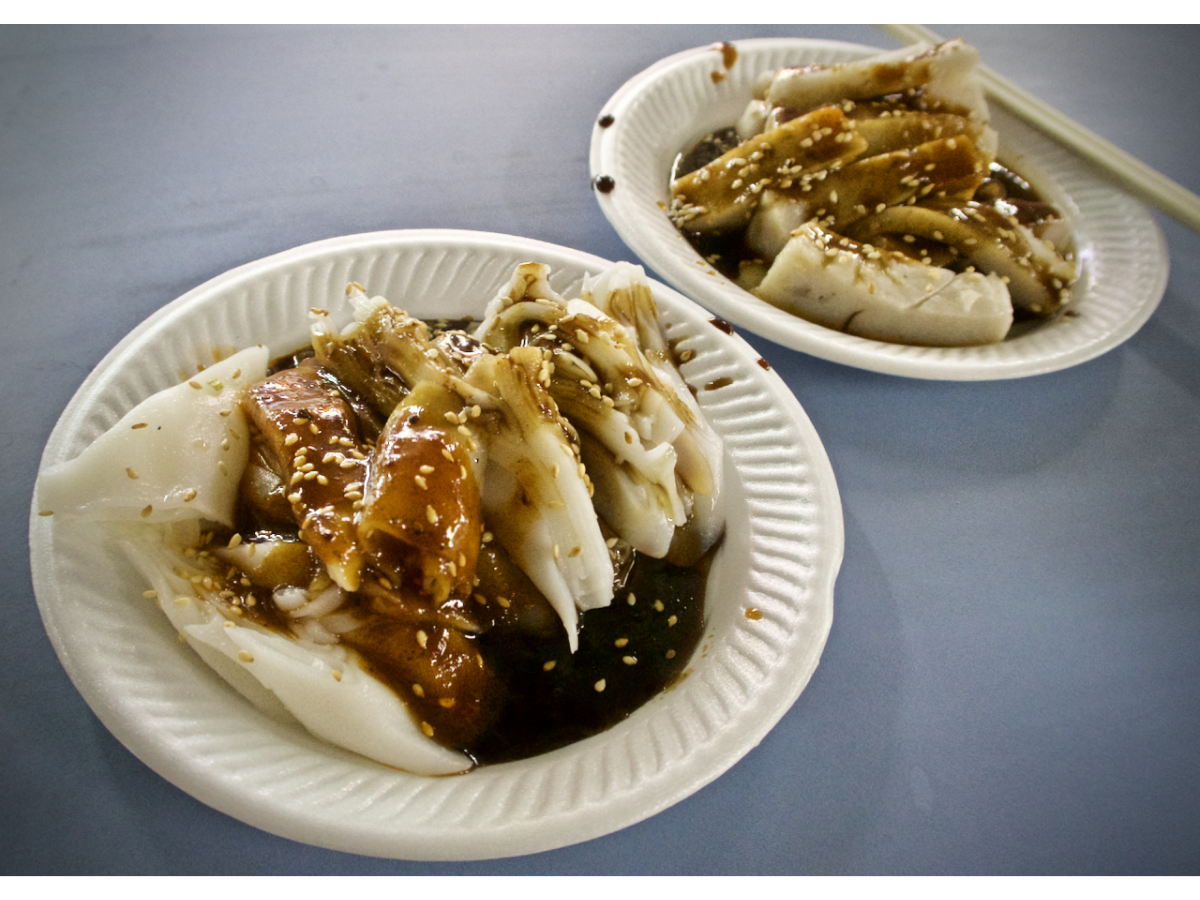 There are a number of hawkers selling chee cheong fun (pig intestine noodles) in Chinatown Complex but Duo Ji Chee Cheong Fun — which has been in operation since the 1970s — gets the most crowd in the mornings.
They have incredibly short opening times — 7am to when the stock finishes, sometimes as early as 9.30am — but when you get your hands on a plate, you'll understand why they are so lauded.
Every aspect of this "plain" dish is worthy of attention: the rice rolls — which are cut at an angle — has a texture which is thin, yet springy and smooth.
But contrary to what you might think, the rice rolls are actually bought from a factory, but it doesn't taste like any factory-made cheong fun we've ever had.
We suspect it could be of a higher grade or that the stallholders only order enough to sell for the day. None of it is kept overnight.
They sell it plain with no fillings — a good sign because when you have rice rolls of this standard, you don't need fillings to mask it.
You can have it with soy sauce and sesame seed oil or the usual brown sauce, chilli sauce and sesame seed oil dressings.
The brown sauce — in particular — deserves special mention here as it has a very strong and intense preserved bean flavour.
The other highlight are the sesame seeds they sprinkle on top — it comes lightly toasted so there is a slight crunch to its texture.
The sesame seeds are best highlighted when you order it plain with soy sauce and sesame seed oil.
They also serve yam cake but it's not very memorable.
Duo Ji Chee Cheong Fun
335 Smith Street
#02-216 Chinatown Complex Market & Food Centre
Singapore 050335
Tue to Sun: 7am till food runs out, can be as early as 9.30am. Closed on Mon.
---
This archived article appeared in an earlier version of HungryGoWhere and may not be up-to-date. To alert us to outdated information, please contact us here.