Da Po: Great if you like spicy chicken curry noodles!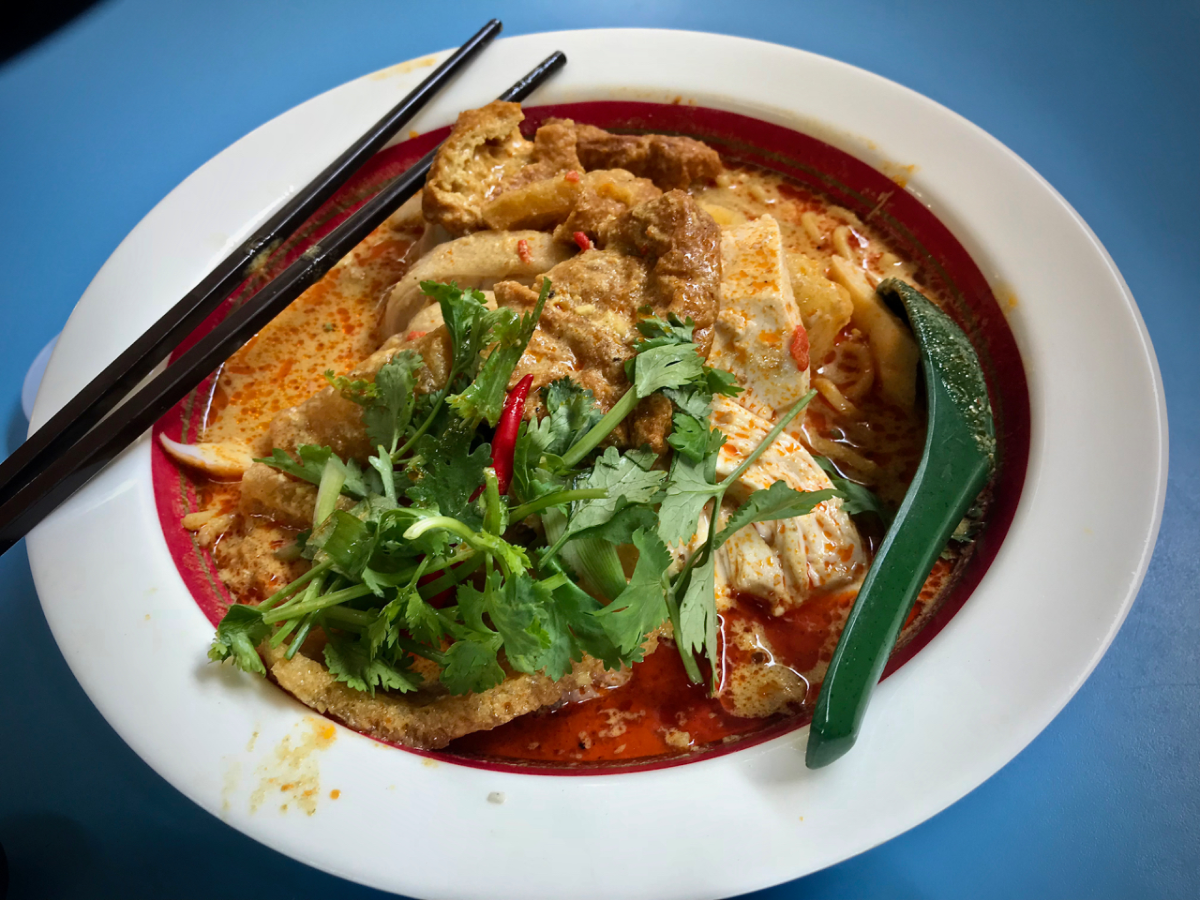 Based at Golden Mile Food Centre since 1988, Da Po Hainanese Chicken Rice n Curry Chicken Noodle sells Hainanese chicken rice, but it is their chicken curry noodles which they are famous for.
Operated by husband-and-wife team Thien Chor Meng, 68 and his wife, 66-year-old Betty Lek, they do a chicken curry noodle which is significantly spicier than the two popular chicken curry noodle stalls at Hong Lim Food Centre (Heng Kee and Ah Heng).
The curry is nicely balanced with creamy coconutty notes that doesn't go overboard and doesn't cover the gravy's light savouriness.
For those who want more richness and more punch to the flavour, add in the rich sambal on the side — a practice which all chicken curry noodle stalls do. Here, it is chock full of dried prawns.
The prices here are slightly cheaper — $5/6/7/8 — but the ingredients are arguably on par with its rivals with similarly soft and tender poached chicken, robust, resilient tau pok (tofu puffs) and potatoes which come incredibly soft and melting.
They also add in raw coriander and don't over blanch their bean sprouts so that you get a nice contrasting textural vegetable crunch in the dish. Examine the ingredients closer, and you'll notice that they also throw in soft sheets of dried fish maw, an uncommon ingredient but works well in sopping up the gravy.
Also a must-order is their chicken rice as it has an old-school taste profile to it.
The white poached chicken is beautifully tender and soft and the roasted chicken — while usually drier than white chicken — comes more tender than usual.
It is drenched in a strong complex savoury sauce with liberal slathers of sesame oil and there are no sweet notes in the taste.
It's a stark contrast to the other popular stall at the Food Centre — Hainanese Boneless Chicken Rice, where the saucing comes savoury sweet.
The rice comes quite firm with strong ginger notes and not much chicken fat oiliness, a good contrast to the oil-rich chicken.
The chilli sauce is spicy and sweet. It works well when eaten in conjunction with the rice and the chicken.
Also unusual is the ginger which comes pure minced and plain with no seasoning.
---
This archived article appeared in an earlier version of HungryGoWhere and may not be up-to-date. To alert us to outdated information, please contact us here.