Boon Kee Wanton Noodle: It's the sauce which is magical!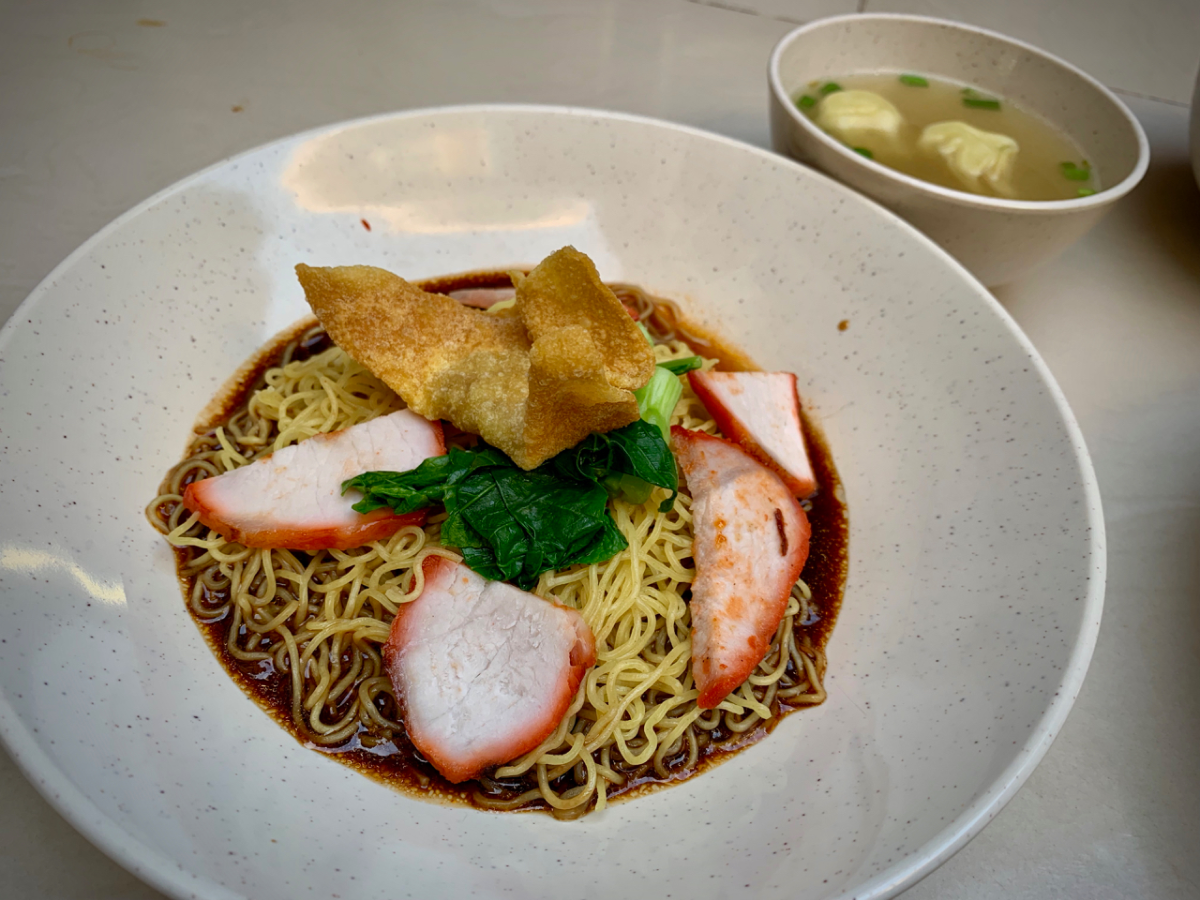 Open from the early mornings until late afternoons, there's always a long queue at Boon Kee but their noodle offerings ($3/4) are something which you'll either love or hate.
On the surface, there isn't much to be impressed about.
Their popular wanton noodles have thicker-than-usual char siew (barbecued pork) slices which are lean and bordering on being too dry with no charred or fatty bits.
The boiled and fried wantons are nice but the fillings are minimal.
However it is the sauce dressing which makes the dish truly captivating. It's a rich, dark sauce that has complex savoury and lard notes with light sweet and sour flavours augmenting the overall flavour.
The sauce was concocted by now 63-year-old Sally Lee, the wife of Henry Tan, 64, whose parents ran Boon Kee in the 1960s.
Back then, Henry's parents were street hawkers selling chicken rice at Tanglin Halt. They shifted into Clementi 448 Market & Food Centre in 1980 and that was when Sally introduced the additional option of wanton noodles to their repertoire.
Due to space constraints, Henry and Sally who took over the stall, decided to focus on selling wanton noodles only. The stall is currently being run by Henry's two sons, Adrian and Alex Tan, who are 35 and 29 respectively.
According to Sally, the sauce is comprised of a multitude of ingredients that include lard, oyster sauce, sesame oil, white pepper and the like.
The sauce changed a lot in the initial few years but started to stabilise after five years or so. Even now, Sally says that she is still tweaking the recipe to make it even better.
The sauce is so popular that Boon Kee has customers even as far away as Tampines.
It is this "mother sauce" that goes into all their noodle dishes. They have four in total — wanton noodles, dumpling noodles, soya sauce chicken noodle and Ipoh hor fun.
The noodles always come springy and they stay firm through the eating. The hor fun rice noodles are nicely soft and slippery as well.
Their Sui kow (water dumplings), are also properly done with a nice mix of minced meat, prawns, water chestnuts and spring onions.
---
This archived article appeared in an earlier version of HungryGoWhere and may not be up-to-date. To alert us to outdated information, please contact us here.