5 eateries in Jakarta to kickstart your foodie journey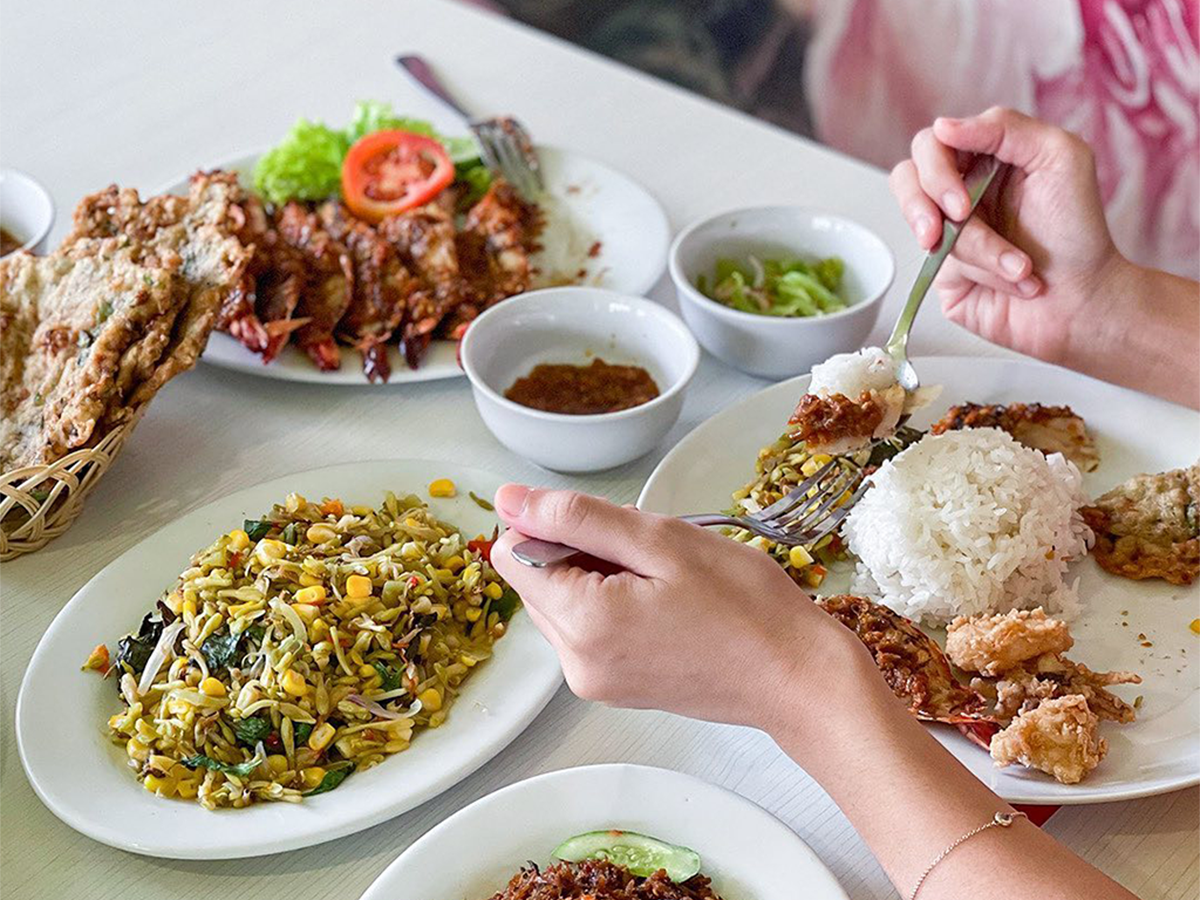 Jakarta is full of hidden gems serving up a multitude of traditional Indonesian dishes with rich and complex flavours. Many popular Singaporean food items, such as satay and sambal, originated from Indonesia, so it stands to reason that we go straight to the source to try them out. 
Here are five eateries in Jakarta serving up our favourite hot and spicy foods – and more. 
1. Kila Kila by Akasya 
Gedung Lot. 4, 7th Floor, Jalan Jendral Sudirman Kav. 52-53, SCBD Jakarta 12190
Open: Saturday to Thursday (11am to 11pm), Friday (11am to 12am)
We reckon a trip to Indonesia wouldn't be complete without trying its sambal. Fans of the iconic chilli paste might want to try the different varieties of sambal (15,000 rupiah, or S$1.42) that Kila Kila by Akasya serves, as it uses different spices and herbs from the ones typically found in Singapore. 
For mains, you can dig into a variety of other traditional Indonesian dishes, such as its ayam Aceh (95,000 rupiah), an Aceh-style fried chicken cooked with curry leaves. If you're feeling adventurous, try its lidah bakar cabe ijo (135,000 rupiah), a grilled ox tongue dish that's cooked with green chilli sambal.
The restaurant-and-lounge is lavishly decorated with nice views overlooking the city – perfect for date nights or celebrations. If you're lucky, you might even catch the occasional live performance there. 
What to order: Rawon iga komplit (125,000 rupiah), ayam Aceh (95,000 rupiah), tempe mendoan (25,000 rupiah), lidah bakar cabe ijo (135,000 rupiah), nasi goreng sibolga (80,000 rupiah)
2. Sarang Oci Resto Manado 
Various outlets available across Jakarta 
Open: Daily (10am to 9pm)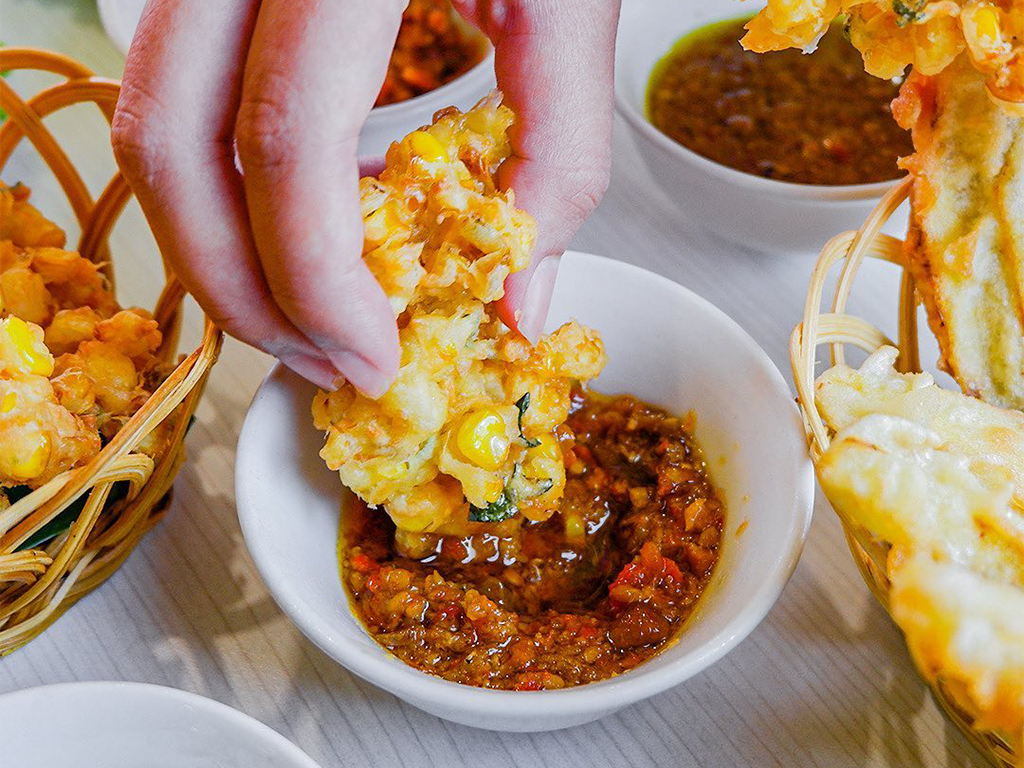 You may have heard of Padang and Sudanese cuisine in the Indonesian food scene, but have you tried Manado fare? Originating from the Minahasan people of North Sulawesi, it has grown in popularity over the years in Indonesian cities such as Jakarta.
One place to find authentic Manado cuisine in Jakarta is at Sarang Oci Resto Manado. 
The cuisine is known for its spicy seafood, so be sure to try the sirip pari bakar rica (from 85,000 rupiah), a fried stingray dish served with rice. Another popular Manado dish is the sop sapi brenebon (from 50,000 rupiah), which combines kidney beans and slices of tender beef to create a sweet and savoury broth. 
All dishes come in rather large portions, so it's best to visit as a group. 
What to order: Sirip pari bakar rica (from 85,000 rupiah), sop sapi brenebon (from 50,000 rupiah), perkedel jagung (from 30,000 rupiah), klappertart (from 15,000 rupiah), ice brenebon (from 25,000 rupiah)
3. Mie Bandung Kejaksaan 1964
Various outlets available across Jakarta 
Open: Daily (10am to 9pm)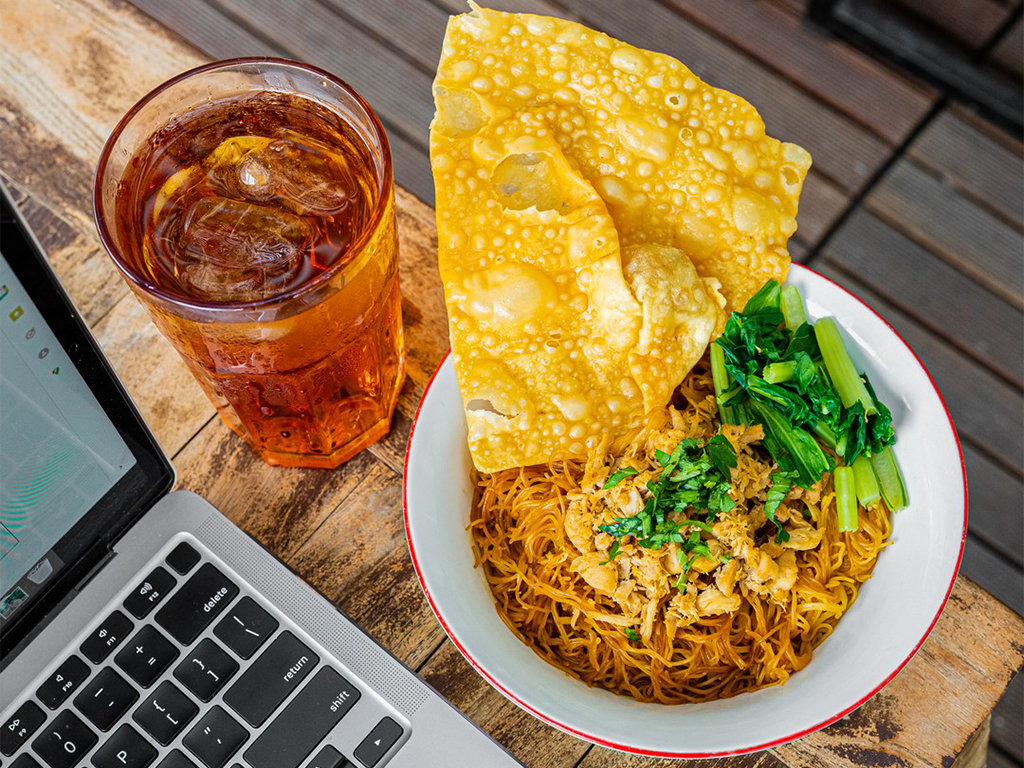 The name Mie Bandung Kejaksaan 1964 is a tribute to the stall's origins in Bandung City on Kejaksaan Street. The stall has come a long way since then, opening about 14 outlets in and around Jakarta.
You can DIY your order by first choosing what noodle base you want: Yamien (thin yellow wheat noodles), bihun (rice vermicelli noodles) or kwetiau (flat rice noodles). 
Afterwards, pick your choice of flavour: Mie manis has a sweeter flavour profile, as it comprises the sweet soy sauce known as kecap manis, while mie asin is the more savoury option that uses salty soy sauce and chicken oil.
The restaurant offers a variety of toppings that come with your choice of noodles, though we recommend the ayam (27,000 rupiah) or baso sapi (35,000 rupiah) for a truly authentic bowl of noodles. 
What to order: Mie yamien manis (from 27,000 rupiah), baso sapi kuah (22,000 rupiah) 
4. Laksa Betawi Assirot 
Jl. Assirot No 1, RW.1, Grogol Sel., Kec. Kby. Lama, Kota Jakarta Selatan, Daerah Khusus Ibukota Jakarta 12220, Indonesia
Open: Daily (9am to 7pm)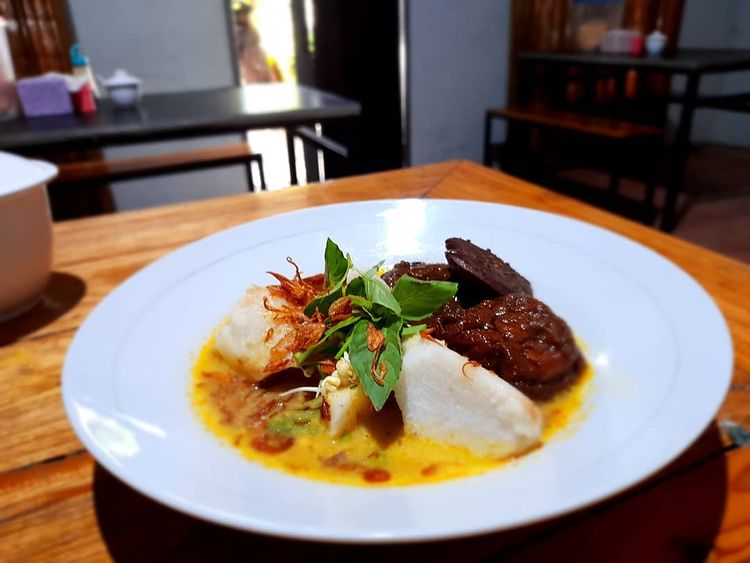 This hidden gem may be hard to spot, but it's well worth the hunt for its Betawi laksa (from 20,000 rupiah), a variant of laksa unique to the city. This version from the Betawi people, widely recognised as the native inhabitants of Jakarta, uses ketupat, a Javanese rice cake, instead of the noodles you might be familiar with. 
And you know Laksa Betawi Assirot is doing something right if it's been selling a single item on its menu since 1972. It resides in a small shop along the street, tucked away in a quiet corner. 
Dig into its fragrant soup base that has a unique taste, courtesy of the ground shrimp added. You can add on sides of tempeh, tofu, potatoes, eggs, or meat to complete the meal. If you're feeling especially adventurous, try adding jengkol, also known as stinky beans, for a more traditional flavour. 
Do check its Instagram page before paying the stall a visit. Although its page states that it's open daily, the owners do post occasional closing notices on its Instagram Stories. 
What to order: Betawi laksa (from 20,000 rupiah)
5. Common Grounds Coffee Roaster – Pondok Indah Plaza 
Pondok Indah Plaza 2 No 23, Duta Niaga Sektor II, Blok BA, Daerah Khusus Ibukota Jakarta 12310, Indonesia
Open: Monday to Friday (8am to 10pm), Saturday and Sunday (7am to 10pm)
Looking to delve into Indonesia's specialty coffee scene? Pay Common Grounds Coffee Roaster a visit. The recently opened space at Pondok Indah Plaza is an aesthetically pleasing spot with forest-green walls and wooden furniture that checks all the boxes of a contemporary coffee house.
It's home to the winner of the Indonesia Barista Championship 2022, Yessylia Violin, so you know it serves tasty coffees. Aside from espresso-based drinks (from 35,000 rupiah), the cafe also serves filter coffees from 40,000 rupiah. 
You'll find the usual cafe fare at affordable prices here. This includes smoked salmon scramble (120,000 rupiah), and fried chicken and waffles (90,000 rupiah). Its grilled chicken caesar salad (95,000 rupiah) is surprisingly good, too, and is worth a try. 
What to order: Iced cafe latte (from 50,000 rupiah), filter coffee (from 40,000 rupiah), grilled chicken caesar salad (95,000 rupiah), almond croissant (from 30,000 rupiah)