Hawker food can be healthy too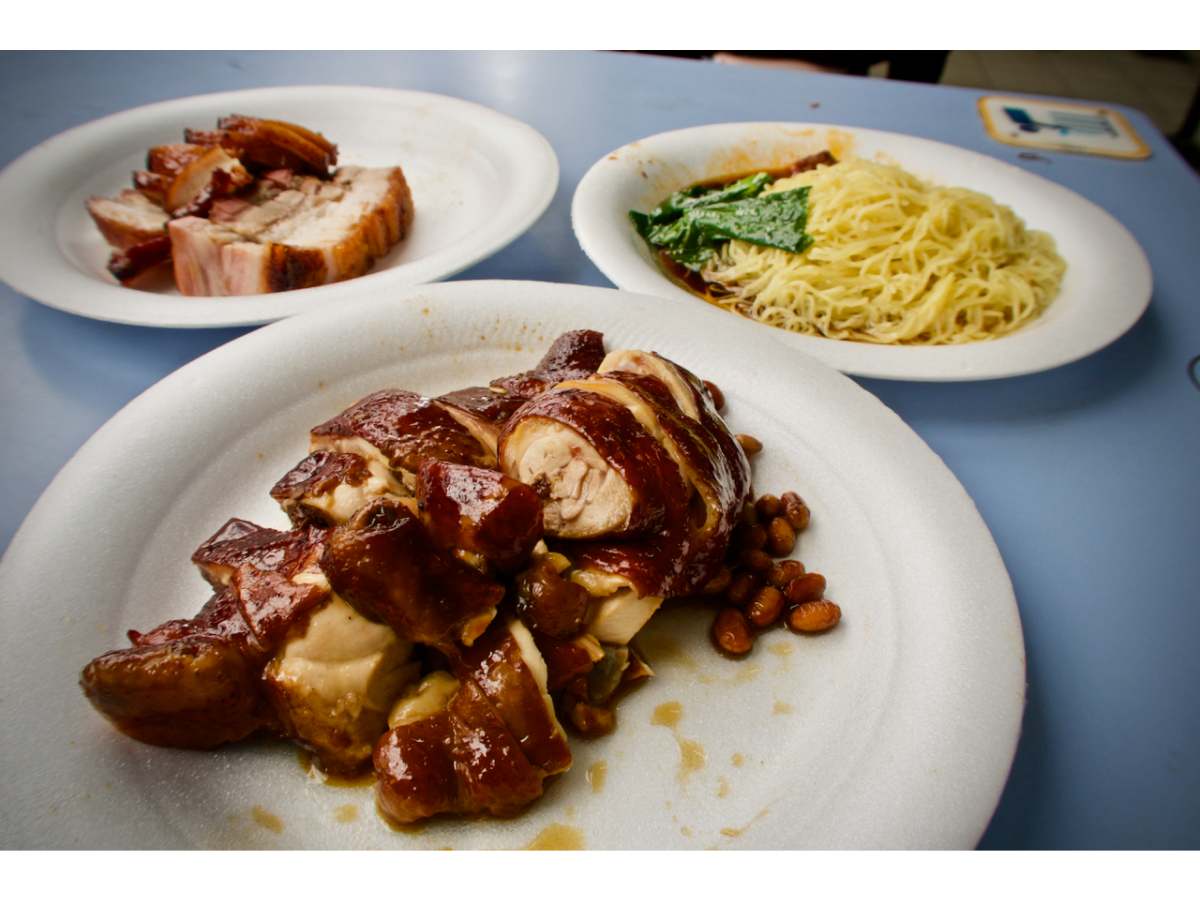 As Singaporeans, hawker food is one of the cornerstones of Singaporean cuisine and an integral part of our heritage and culture. We have strong opinions on what constitutes a national hawker dish and argue over which hawker centre has the best Hainanese chicken rice, char kway teow (fried flat rice noodles), bak chor mee (mushroom and minced meat vinegar-based noodles) rojak or satay.
Many of us depend on the hawker centre for fast, convenient and affordable meals – but are those meals healthy? Is it possible to find healthy options in a hawker centre?
You can find these options at hawker centres like Yuhua Hawker Centre. At no extra cost, most of the 53 stalls at this Jurong East Avenue 1 centre offer substitutes like brown rice and wholegrain noodles. Signs showing the calorie counts of the dishes are also displayed at the stalls. But what if you're too far from this neighbourhood?
You can still eat healthy at a hawker centre by reducing the amount of refined carbohydrates like white rice, bee hoon and noodles. Refined carbohydrates should be avoided as they cause spikes in your blood sugar levels and cause other diseases such as obesity, heart disease, diabetes and insulin resistance.
Increase the amount of vegetables on your plate to dose up on the natural goodness of minerals and vitamins. Vegetables, which are high in fibre, take a longer time to digest so you feel full for a longer period of time. Eat more protein such as meats, eggs, beans (legumes) and tofu to maintain a healthy body and immune system.
Here are some suggestions for healthy eating in a hawker centre which concentrate on reducing the amount of refined carbohydrates and increasing the amount of protein and fibre:
Economy rice
This ubiquitous hawker staple, found in most kopitiams and hawker centres, offers a huge variety of vegetables, meats, fish and tofu dishes with rice. Try limiting the amount of rice you order (preferably no rice) and choose two to three vegetable dishes with a meat or fish dish and steamed egg or tofu.
Yong tau foo
Do without the noodles or rice and load up on the fresh green vegetables, tofu, egg and fish based items like fishballs or fishcakes. Skip the sweet sauce which is loaded with MSG and sugar, and have your delicious yong tau foo in soup.
Fish soup with extra vegetables
Try to choose a fish soup which is made without MSG, with sliced fresh fish (not fried). Skip the white rice and ask for more fresh green leafy vegetables.
Chicken rice, no rice
Choose poached chicken (ask for extra) and ask for tofu, boiled braised egg, blanched vegetables and skip the rice itself. If you are more adventurous, add chicken kidneys and liver for extra protein.
Braised duck rice, no rice
Braised duck with braised tofu, boiled braised egg, and skip the chicken rice. Get more cucumbers for fibre. Dive into braised duck's liver and kidneys for more protein.
Popiah
This local delight is high in fibre and is packed with protein in the prawns, eggs and tofu.
Try eating these hawker favourites and you might find yourself having more energy and maybe even losing some unhealthy weight. New year resolution – check.
---
Shen Tan, resident cook and beer monster at The Wok & Barrel, eats well and healthily. When not creating new Mod-Sin dishes like Ba Chor Mee Pasta, beef rendang pizza or fish curry laksa, she loves learning about cooking, nutrition, health and exercise.
---
This archived article appeared in an earlier version of HungryGoWhere and may not be up-to-date. To alert us to outdated information, please contact us here.