An expert's tips for starting your own whisky collection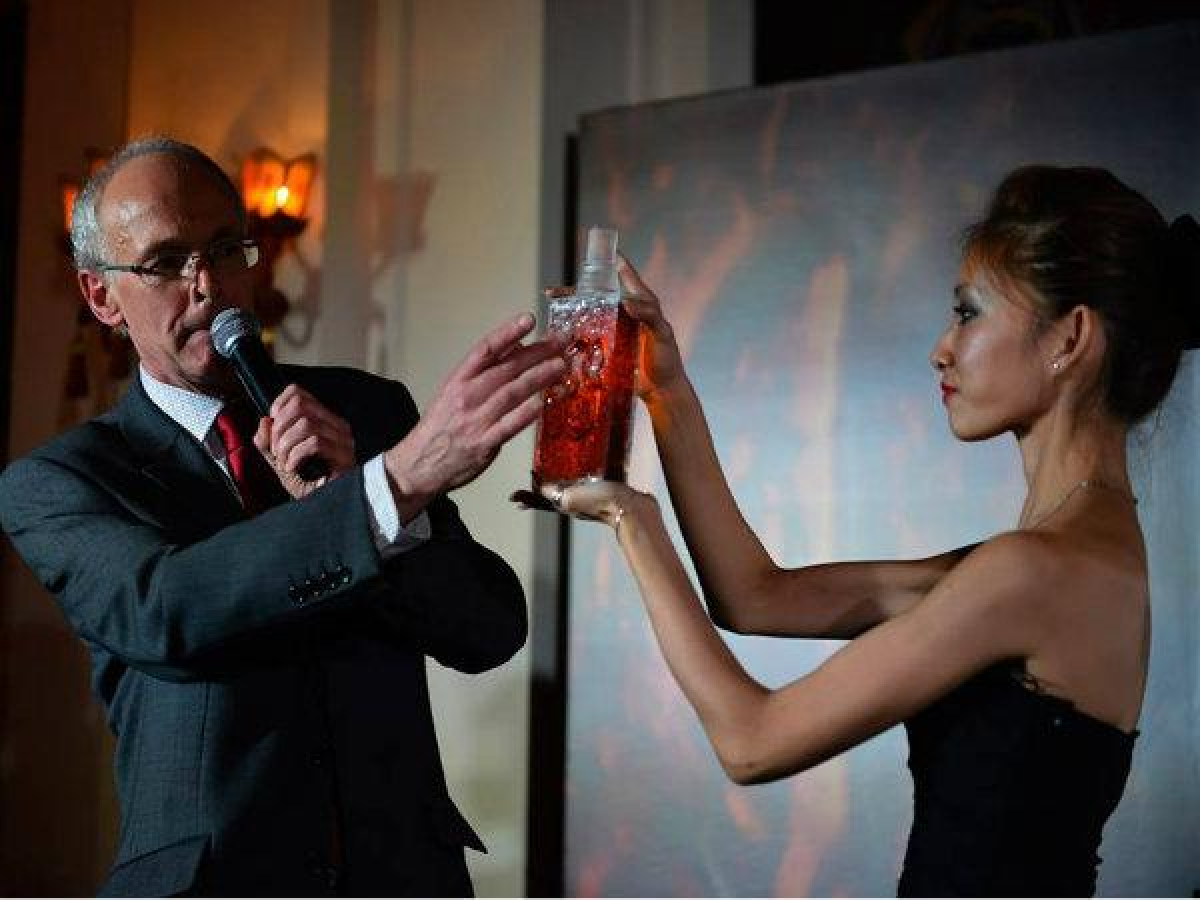 Can an everyday single malt lover get into the world of fine and rare whiskies?
The Macallan recently launched its fifth decanter in The Macallan in Lalique Six Pillars Collection at the Raffles Singapore Bar & Billiard Room.
Named "The Spiritual Home" (pictured, right), the decanter pays tribute to Easter Elchies House, an iconic Highland manor house at the heart of The Macallan Estate that dates back to 1700. Within the decanter is a whiskey that has spent a staggering 62 years in sherry-seasoned American oak casks, making it the second oldest whisky that the distillery has ever released. It's an extraordinary product that will only go up in value, but with a price tag of $33,000 and only 400 bottles available worldwide, you'd have to be a person of some means to own it.
That got us thinking: we asked David Cox, The Macallan's parent company's – The Edrington Group – director of fine and rare whiskies how someone with a modest amount to invest can get started on their own whisky collection:
How does one identify a whisky worth buying?
The first thing I'm going to say firmly is that we don't make Macallan as an investment. We make Macallan to be enjoyed and to be drunk. What's been happening in the market in the last five to ten years in terms of increases in value has been quite extraordinary. It's amazed us and I think it's amazed everyone else in the industry.
Why do you think Macallan whiskys have been increasing in value?
I think it's been fuelled by a number of things: it's come in on the back of a massive increase in interest in fine wines as an investment, particularly driven by the financial crash of 2008. People have been looking for other stores of value and they've discovered single malts. Old and rare single malts are, by their very nature, limited in availability, and if you combine that with production from one of the top houses or distilleries like The Macallan, you've got a very potent combination.
Is the price of a whisky a good indication of its collectability and potential future value?
No, I think the key thing is rarity. Anything that is not limited in supply in going to achieve less value in the long term, so what people are seeking out are rare, limited edition and limited production bottlings, or bottlings made by distilleries that are no longer active. If it's rare, it's going to achieve value.
Considering the heat and humidity in Singapore, what's the best way to store your whisky?
You're always better keeping it out of direct sunlight. Interestingly, if you have a whisky that's been artificially coloured – which is perfectly legal and quite frequently done – direct sunlight will fade that colour. If the colour is natural, as it is with Macallan, it's fixed in the whisky and is less susceptible to fade. Keep it in a shaded, cool spot, ideally at an ambient room temperature – not too hot, not too cold.
So the conditions should be similar to storing wines?
We're really the complete opposite of wine. We take the risk when the whisky is maturing in the wood, once it comes out of the wood, it goes into glass or crystal which is inert. It's really not going to change in character unless you open it and close it repeatedly and you get a lot of oxidation. And because of the strength of whisky – it's got to be a minimum of 40 per cent alcohol by volume – you're always going to get a certain amount of evaporation which will keep the cork moist. Wine is typically 13 to 14 per cent alcohol by volume, so it's not enough to keep the cork moist if you store the bottle upright; that's why wine bottles are kept on their side. For whiskys, you should look after it, but you don't need to be overly fussy.
What would you say to someone deciding on drinking a bottle that was initially purchased as an investment or for a collection?
I would say good on them! We've always made whisky to be drunk and to be enjoyed. We invest a lot of money, and take a lot of time, and we put in a lot of labour to create something a bit special. We want people to enjoy it and share it with their nearest and dearest, not hoard it for years. Can you imagine if no one had ever seen the Mona Lisa? If it had been tucked away in somebody's attic? What a shame it would've been if it wasn't shared with the world. We want to share as much Macallan with the world as possible.
---
A beer enthusiast first and a writer second, Kurt Ganapathy has tried over a thousand brews from 80 countries. Some of his most memorable exploits include tackling the one-time world's strongest beer – BrewDog's 41% abv Sink The Bismarck! – and getting his name on the wall of an Irish pub in Melbourne for drinking 100 pints of Guinness (not in one sitting, of course).
---
This archived article appeared in an earlier version of HungryGoWhere and may not be up-to-date. To alert us to outdated information, please contact us here.