Home-based biz Samrang opens restaurant at Bugis offering tender ribs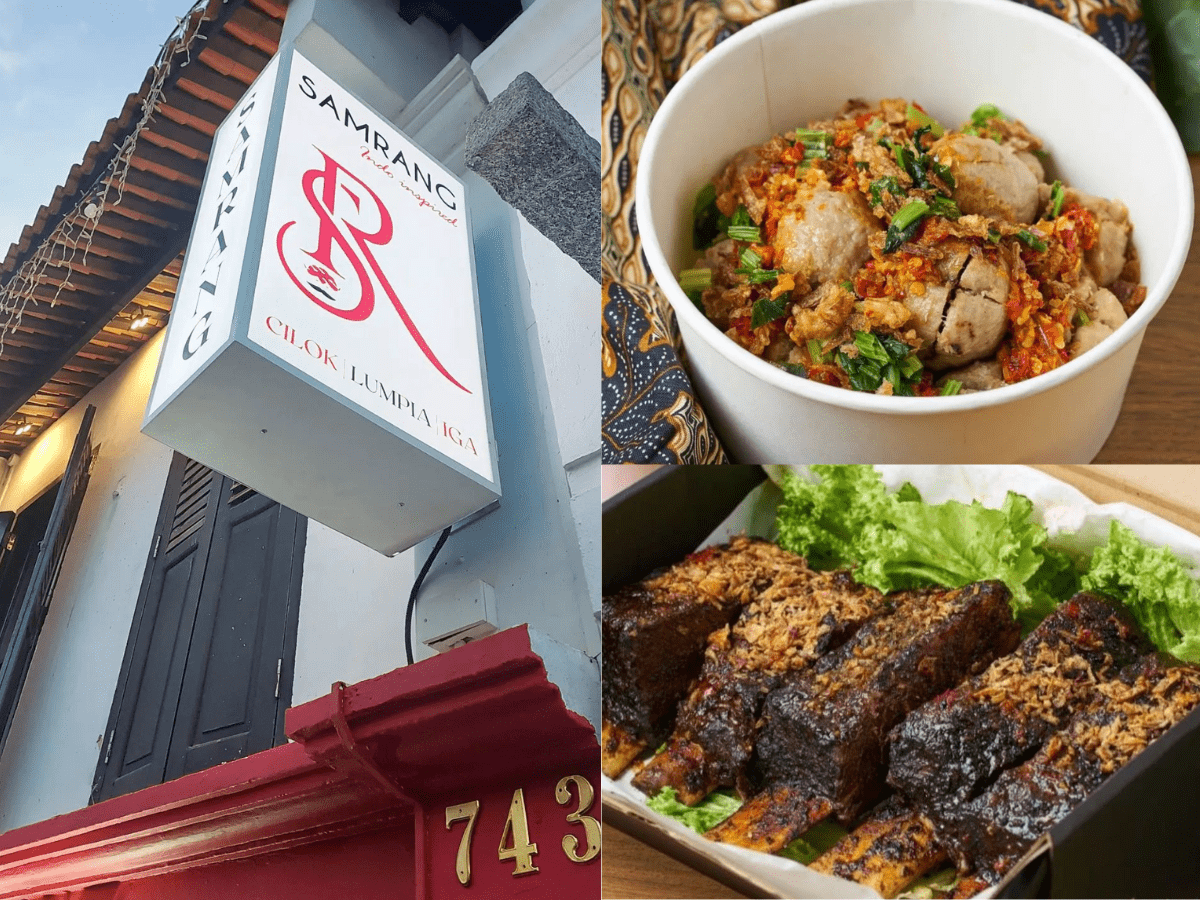 There's a new Indonesian-inspired restaurant in town, and no, it doesn't sell your usual offerings such as nasi ayam penyet. Located along North Bridge Road in Bugis, Samrang instead offers Indonesian cuisine that's not commonly found here. 
Opened last Saturday (Dec 3), Samrang's dishes mostly involve beef and chicken.
Samrang initially started as a home-based business in February 2021, selling homemade bottled sambal pastes inspired by the Indonesian province of Semarang. The business thrived and the Muslim-owned brand had to shift its operations to a central kitchen from June the same year.
From there, it began to introduce other items to its menu, such as the Indonesian-style barbecued short ribs called iga bakar. The dish, packed in a cupboard box, was originally available only for online deliveries.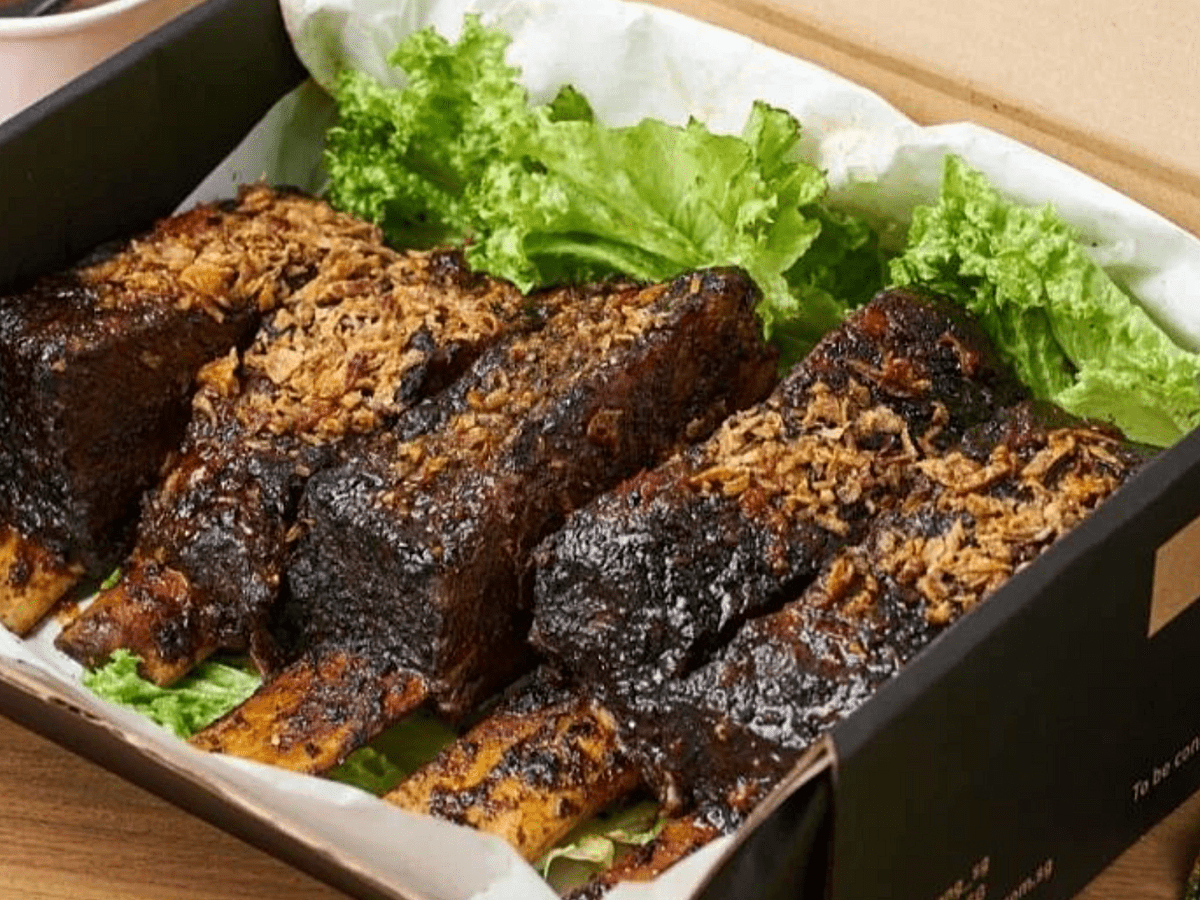 With its new physical store in Bugis, the iga bakar is now available for dine-in, for those who want to taste the juicy meat on the spot.
The signature dish uses high-grade Australian beef short ribs that're marinated with the brand's special mix. It's then slow-cooked for 14 hours. Prices start from S$109.90 onwards for a 2kg set.
If you prefer a more complete meal, you can try the a la carte iga bakar rice box (S$34.90). Each box comprises a cut of the slow-cooked Australian beef short ribs, a serving of rice, karedok (Indonesian salad) and two pieces of tofu. 
You can up its flavour by glazing the tender meat with a housemade Samrang glaze or using it as a dip. There's also peanut sauce and sambal paste in the box. 
Other dishes on the menu include Bakso Mercun, a fiery beef-ball bakso that's good as a side.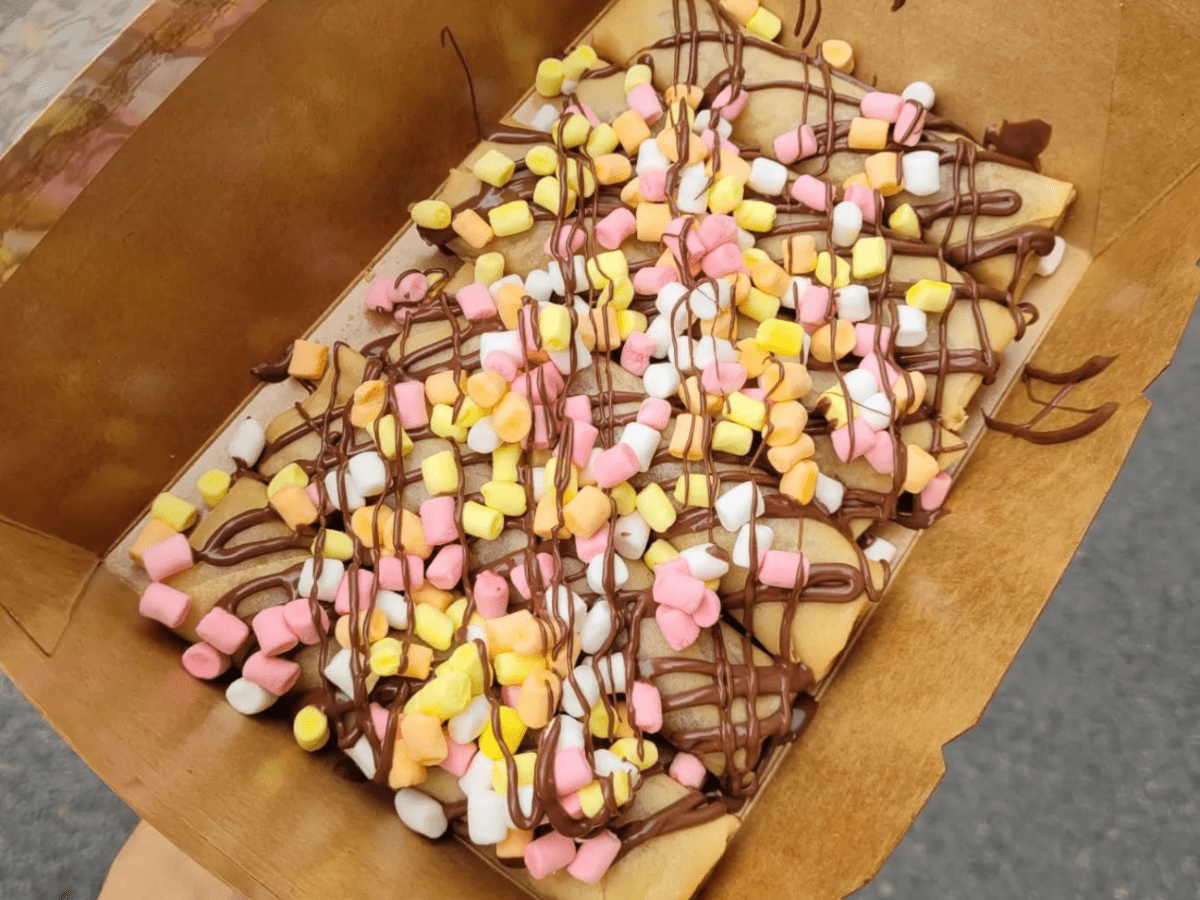 For dessert, indulge in the restaurant's popular deep-fried lumpia pisang (S$10.90). Think fresh banana slices wrapped in crispy spring-roll skin for a mouthwatering combination of crunch on the outside and soft banana on the inside. You can choose from a variety of toppings, such as Nutella and marshmallows, to complete the dish.
Each box contains eight pieces of banana spring rolls.
As part of its soft-launch promotion, guests can enjoy 10 per cent off the bill when they dine at Samrang's Bugis outlet. The offer ends on Dec 31, and terms and conditions apply.
Samrang is on the GrabFood delivery service. You can also book a ride to its store.
743 North Bridge Road
Nearest MRT station: Bugis
Open: Monday to Sunday (11am to 10pm)
743 North Bridge Road
Nearest MRT station: Bugis
Open: Monday to Sunday (11am to 10pm)