Riders Cafe to close on Feb 19, 2023; no plans to relocate for now
Popular brunch spot Riders Cafe is set to close its doors for good on Feb 19, 2023, after 15 years of operation at its Bukit Timah location.
Announcing the news on Riders Cafe's social media platforms on Monday (Oct 3), co-founder Jan Yeo said the cafe has to vacate its premises to make way for tunnelling work for the Cross Island Line (CRL). 
The CRL, when completed, will be Singapore's longest fully underground MRT line. It will connect residents from Changi to Jurong Lake district, running through Hougang, Ang Mo Kio and Turf City. 
Responding to queries from HungryGoWhere, a publicist for the cafe said it received news of the scheduled urban redevelopment via an online article in September 2021. As Riders Cafe subleases the space from Bukit Timah Saddle Club, it is not privy to information from the authorities — it gets updates only from the club. 
Bukit Timah Saddle Club itself is set to vacate its premises by the first half of 2023 and move to its new home in Woodlands.
Riders Cafe has been a reprieve for residents who are hungry for nature and in search of tranquillity away from the bustling city. 
Housed in a charming two-storey colonial-era building that's nestled amid lush greenery, the eatery is a popular destination for horse riders, hikers and foodies alike. It serves up delicious food and drinks with a side of ambience — you get to enjoy your meal in a breezy environment while admiring the sight of horses from Bukit Timah Saddle Club galloping across vast fields.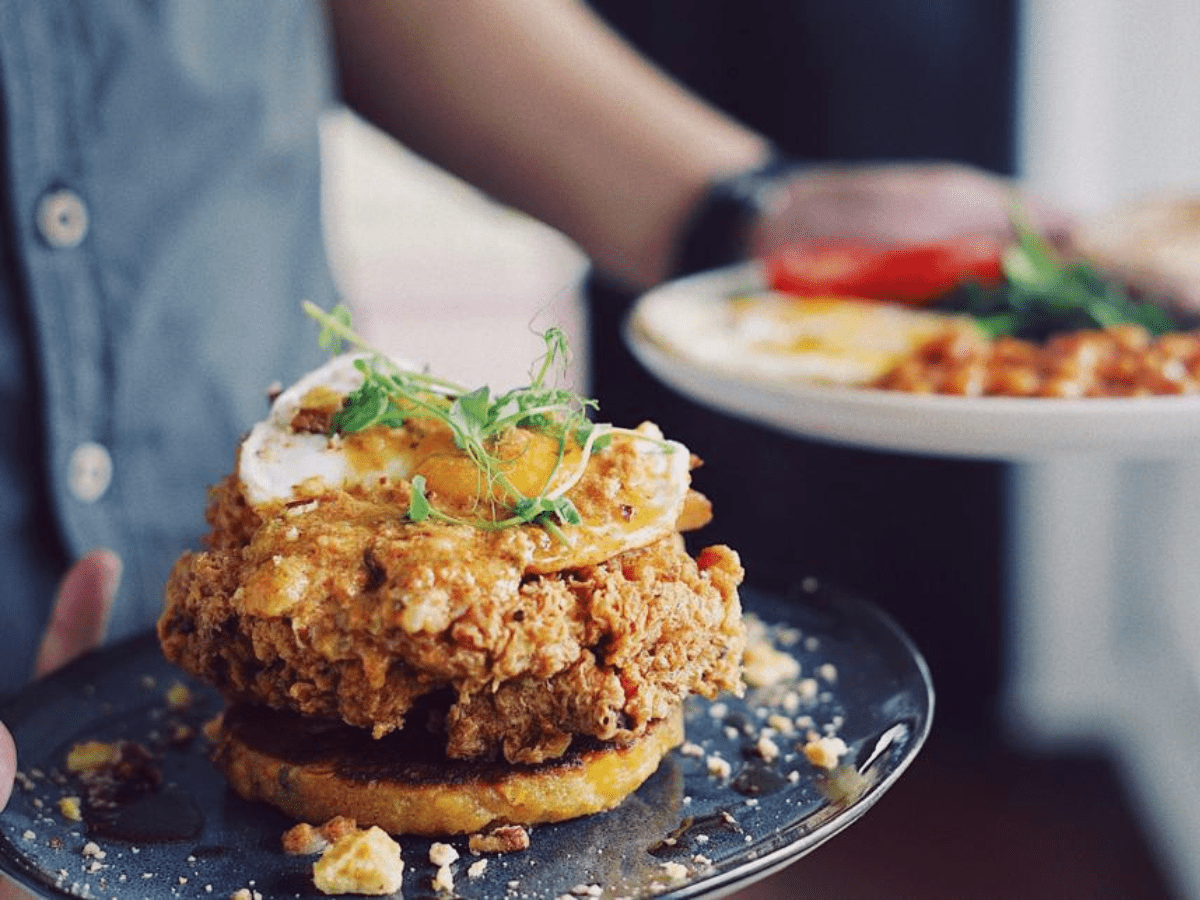 Fan favourites from the cafe's menu include the breakfast platter of eggs, bacon, breakfast banger, mushrooms, tomato, baby spinach, beans and rustic bread from the brunch menu; the fried chicken and corn cakes, and Riders Burger — a classic burger with a 200g Angus beef patty, American cheddar and house burger sauce — from the lunch menu; and kabocha and kale, a vegan option from the dinner menu. 
Yeo, who founded Riders Cafe in 2007 with an advertising agency ex-colleague, Willa Wong, said they did not have any experience running an F&B business. They started out with a three-year lease, uncertain how that would go. Along the way, they faced plenty of challenges, including manpower issues — due to the remote location — and frequent power outages.
"Riders Cafe has always existed on borrowed time as the lease on the space is renewed intermittently. Despite that, what could be a short summer fling has blossomed into a 15-year love affair," Yeo said.
 "My vision was to introduce and share with people this hidden corner of Bukit Timah, by showing them that special places like Riders Cafe do exist in Singapore." 
While the pair considered relocating their restaurant to continue serving their loyal customers, they could not find a satisfactory location. 
For instance, they explored the option of continuing to operate in Bukit Timah Saddle Club's new Woodlands location. Yet they felt the site does not have the same sense of space as the Bukit Timah location.
The duo were also against the idea of moving into a mall, as it would not be a "compelling dining experience". Given the circumstances, they decided to close Riders Cafe permanently. 
Calling the closure "disappointing" but beyond their control, Yeo said they "had a good run". They are not ruling out the possibility of reopening "if the right location and building comes along that suits the theme".
As for their plans, Yeo and Wong will focus on their other F&B ventures — Red Eye Smokehouse and Rex. Red Eye Smokehouse is a seven-year-old restaurant in Jalan Besar that serves "smoked low and slow" American barbecued meats. Rex, on the other hand, is a cocktail bar next to Red Eye Smokehouse, which opened in August.
Riders Cafe is on the GrabFood delivery service. You can also book a ride there.
51 Fairways Drive
Nearest MRT station: Tan Kah Kee
Open: Tuesday to Sunday (8am to 9pm)
51 Fairways Drive
Nearest MRT station: Tan Kah Kee
Open: Tuesday to Sunday (8am to 9pm)
---