Monkey 47: A gin even gin haters will drink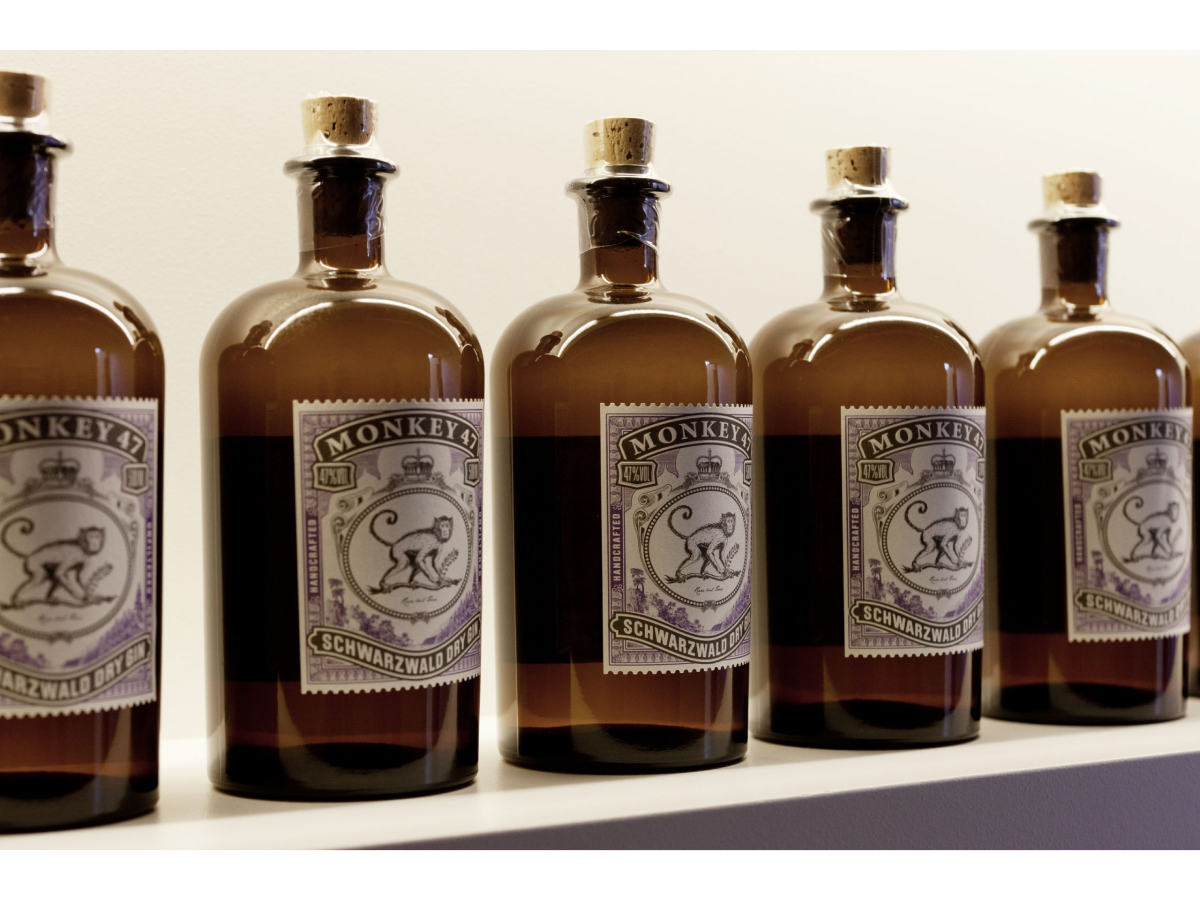 Gin may be one of the most dynamic spirits ever made, but it has a bad reputation thanks to its origins.
First introduced as a drink (gin and tonic) by the army of the British East India Company to ward off malaria, the spirit has spent the better part of the past century shaking off its medicinal association – never mind that it is the quinine found in tonic water that is anti-malaria.
One gin producer whose links to a war veteran will make you want to reach for your glass more than any other. Monkey 47 uses a much fabled 1945 recipe first created by a British Royal Air Force personnel, who was posted to Germany after World War II. Devastated by the ruins he saw, Wing Commander "Monty" Collins tried to rebuild the Berlin Zoo and sponsored a monkey named Max.
There is no monkeying about when it comes to his Black Forest-based gin brand though. The company approaches its unique premium formulation and sourcing standards for its 47 handpicked ingredients with an almost military precision.
Managing director and proprietor Alexander Stein's key focus was to create a gin that "transforms nature's aromas into a glass" and interestingly, it was first formulated with an approach to crafting a perfume rather than a gin (read more below).
A fairly new brand sold since 2010, this German gin is more niche than mainstream. The company produces just 150,000 bottles yearly and has gone on to win multiple awards, with some heralding it as "the king of gins".
HungryGoWhere sat down with Stein for a brief primer on Monkey 47 ahead of this weekend's Whisky Live event, where it will be one of 40 spirits showcased.
Why gin and what was your approach to Monkey 47?
My idea was to do a handcrafted gin for my personal taste as there wasn't much out there I liked. We didn't want to produce alcohol but aromas, so I think the whole approach makes it a little different.
The aromas certainly set this gin apart…
Gin is much more than juniper and this was an opportunity for me to develop something that was more than a gin; an eau de vie (water of life) that happens to be a gin and that you could drink neat. At the point when we first sampled it, it was a very eccentric and polarising recipe as it was about the flavours and not the alcohol. For me, it was more about transforming nature's aromas into a glass.
You use 47 ingredients – a lot of them fresh, not dried or frozen – how do you ensure each bottle tastes the same?
They don't. Not every bottle of Monkey 47 will smell and taste the same. The recipe does not change, but we do adjust a little. For instance, in May, the citrus fruits are different than in February, this has to do with nature and I cannot influence nature.
Unlike others, Monkey 47 is a "cloudy" gin. Why?
We use normal soft spring water from the Black Forest. We choose not to cold-treat it as we would then need to filter the minerals, and with that take out the essential oils, which would affect its taste. This is why why Monkey 47 is a little bit cloudy.
What is the best compliment you've received?
I've heard a lot of times that they (the drinkers) can never have another gin and tonic (after having ours). I think it has a lot to do with the fact that we produce our gin in a very expensive way using the best ingredients, for instance, real lemon, pomelo and citrus peels.
Finally, how would one best drink it?
As a gin and tonic, have it neat, or maybe paired with champagne. Maybe I am a bad businessman, but with some drinks, it doesn't make sense to use Monkey 47. If there are already dominating flavors, I don't see the point. It's better for the gin to stand out, let it live.
Five things you didn't know about Monkey 47 
1. A dream about the movie '12 Monkeys' starring Brad Pitt helped to inspire the quirky name.
2. Aside from the standard Monkey 47, the company also produces 4,000 bottles of a Distiller's Cut. Each year, it includes a rare seasonal ingredient such as hibiscus, purple clover, spruce tips.
3. Aroma is king for this gin, which was formulated to be a "journey through a herbal garden with a lot of fruitiness".
4. Each bottle is individually numbered and bottled in brown glass bottles that protect against UV rays which would otherwise alter the composition.
5. There is a ring that comes with each bottle. The ring functions to keep the natural cork in place but also contains a special inscription, one you will have to find out for yourself what it is.
---
This archived article appeared in an earlier version of HungryGoWhere and may not be up-to-date. To alert us to outdated information, please contact us here.