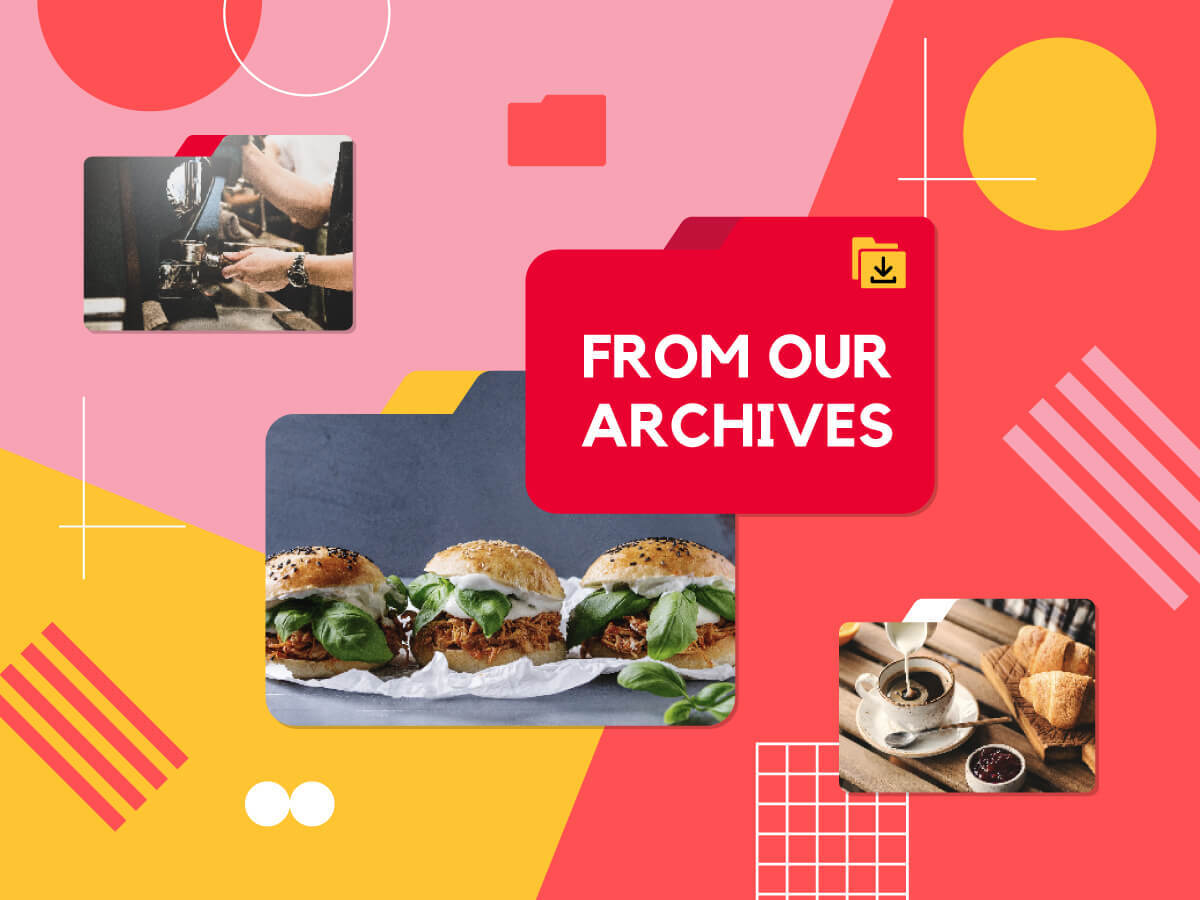 A well-known personality in the F&B and nightlife circles, Michel Lu, 38, was the former regional director of Elite Model Management and founder of PR and events management company Lumina Communications. He has also been prolific in conceptualising, setting up and operating F&B and lifestyle concepts in various parts of Asia since 1999. Among his many successful and award-winning outlets are Centro, Embargo, Centro Jakarta, La Dolce Vita Jakarta, The Hacienda, Privé and many more. His achievements landed him a spot in The Straits Times' Power List of the Top 10 Food & Beverage Personalities in Singapore in December 2007.
In 2009, Michel opened Café Hacienda in July and subsequently Stereolab and Stereolounge in August.  Stereolab was chosen to be the first Official Formula 1 Lounge in the world and saw the attendance of luminaries such as Bernie Ecclestone, Tamara Ecclestone, Richard Branson as well as many other drivers and international celebrities.
Which dishes and drinks on your various menus do you think deserve special mention? Why?
Over the years, we have built up a reputation for serving great burgers and I highly recommend our burgers, be it the mini wagyu burgers at Stereolab or the Mexican burger at Cafe Hacienda or the New York burger at Privé's Bakery Cafe. As for drinks, you should definitely check out 'the habibi' (the beloved), a vodka-based martini with apple and rose flavours topped off with a few strands of saffron threads.
What would you say is the unique experience customers get from a night out in a Michel Lu establishment?
Our venues range widely so this is certainly a difficult question to answer, as every one of our establishment has its own character and personality. We have casual intimate cafes like the Bakery Cafe at Privé and Cafe Hacienda, stylish restaurants like Privé and al fresco garden bars like Hacienda. So there's a wide range of options to choose from depending on the occasion.
How do you think the nightlife and F&B scene in Singapore has evolved over the years?
It has improved by leaps and bounds over the years. The arrival of cool and independent new venues like Butter Factory has given the nightlife scene new sophistication and options to jaded clubbers and party goers. New restaurants like Fifty Three, Oso, Absinthe etc. as well as casual eateries like Hatched and Burger Shack have also added new dimensions to the dining options we have.  Besides, new dining areas like the Japanese enclave at Orchard Plaza or Cuppage Plaza as well as the cafes at Arab Street are also adding new textures and depth to the F&B scene.
You have been in the F&B business since 1999. Which establishment is your proudest work thus far? 
It may seem cliché but answering this is like asking a parent which child is his or her favourite. They are really all different and I attach different sentimental values to each of them.  I am proud of each one in its own way.
Please also share some experiences of less successful ventures and what you learnt from them.
I am glad to say that I have been very fortunate with my ventures so far.  However, the biggest lesson learnt over the years is not to be caught up in the nitty-gritty of things and to just concentrate on the big picture.
Are you a party animal or are you someone who prefers to curl up on a sofa at home with a good book?
I have to say that I am a bit of both as it really depends on my mood. Thus, you might find me spending a casual night with friends, reading or playing cards at home or enjoying myself at Stereolab when a great DJ is playing there.
What challenges did you face in keeping your current establishments profitable during the recession?
Business has been very consistent throughout this past year and in fact, we are expanding as profitability has not been affected at all. Perhaps it is due to the good locations of our establishments, or the fact that we have kept our focus on quality while others have faltered, but things have been good and it has certainly been a very kind year for us.
F&B and nightlife establishments come and go quickly in Singapore. What do you think it takes to be a successful nightlife and F&B entrepreneur?
As with any business, the ability to stay true to a concept and the perseverance to keep going when one meets with obstacles are the main paths to success. There will always be pitfalls and difficulties but you must remember to stay focused and committed if you believe in your original vision.
For a busy man like you, what would you do if you were given a week of total relaxation?
I would love a week of just relaxing on a beach somewhere and giving my mind a break.
---
This archived article appeared in an earlier version of HungryGoWhere and may not be up-to-date. To alert us to outdated information, please contact us here.