From the Bar: 4 Tips on the Perfect Cocktail by Marina Bay Sands' Celebrity Chef Bars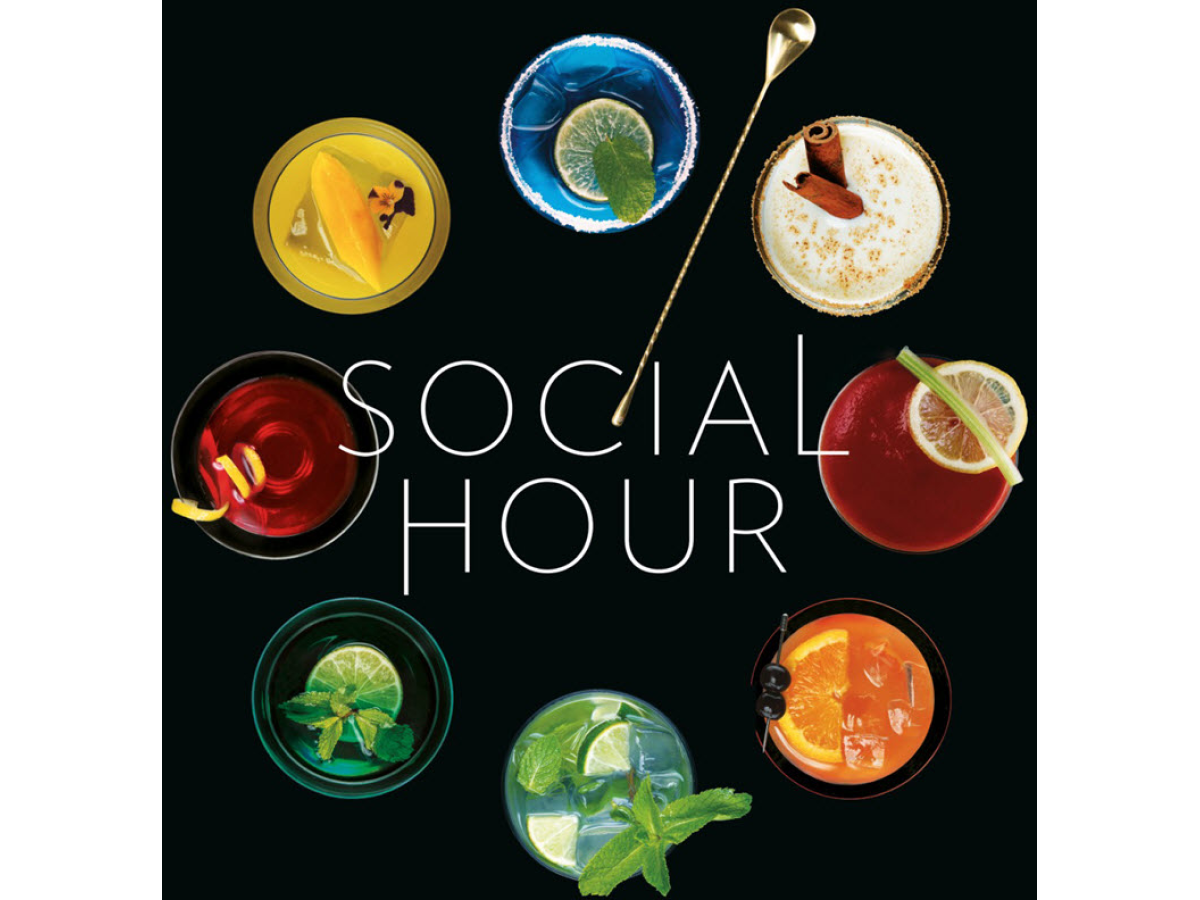 As the cocktail bar scene continues to flourish in Singapore, bartenders are moving beyond the sugary vodka-tinis of the 90s to serve up handcrafted tipples that are creative, perfectly balanced, spirit driven, and incoporates a high quality ice program.
There is no better place to start your bar hop than at Marina Bay Sands' Celebrity Chef bars. Social Hour on Tuesday evenings allows guests to enjoy selected cocktails at half price from 6pm – 9pm. Continue your revelry with 25% off bottle service from 9pm till closing time at Singapore's newest rooftop hangout, Flight Bar & Lounge.
So what makes a good cocktail? Join us on a virtual bar hop through Marina Bay Sands' Celebrity Chef bars to find out.
1. Start off with the basics
The classics never go out of style and for good reason but reinventing an iconic drink can bring new delight to an old favourite. The Osteria Mozza's Singapore Sling 1913 is shaken up with dry gin, cherry brandy, Benedictine DOM, bitters, lime juice, and soda but their rendition is made more fresh and fruity with the addition of Peter Heering liqueur.
The Old Fashioned is given a slight twist at Flight Bar & Lounge. The Java Old Fashioned is a smokey concoction which melds Bourbon whiskey with the bittersweet notes of cocoa syrup and Aztec chocolate bitters.
2. Fresh ingredients and premium spirits
Another element of good cocktails are high quality ingredients. In the speakeasy style spirit forward tipples, the choice of booze can make or break the drink. CUT's Rough Love features Tanqueray No. Ten, a gin backed by 14 years of history and recognised as one of the best gins in the world. The drink is topped with bubbly Champagne and
slightly piquant Yatagarasu Shiso Ume that shows up well against the citrus notes of the gin.
In order to uphold the reputation of the celebrity chef restaurants at Marina Bay Sands, premium ingredients are always used. This philosophy extends to the bar as well. The Bar at Waku Ghin offers not one, but two new ways to enjoy the Bloody Mary. The Ghin Bloody Mary is made up of top notch ingredients like the Original Spiced Vodka (infused with chilli, garlic, black pepper, Tasmanian pepper berry, bay leaf, dehydrated tomato), tomato juice, clamato juice, lemon juice, Worcestershire sauce, served in a glass rimmed with Tetsuya's truffle salt. High quality ingredients create nuanced flavours in this crowd-pleasing drink.
3. Shaken or stirred?
Watch any James Bond movies and you would know that the fictional British secret agent prefers his martini "shaken, not stirred". Which is better? Bartenders say that each technique is used for different purposes.
Citrusy drinks are usually shaken to release flavour of the fruit and allow it to blend well with the sugars. Shaking also creates foam to give the drink a good bubbly body and make it extra delicious. Have a taste of a tropical Tiki cocktails at db Bistro & Oyster Bar. The Mai Tai is a summery rum based quaff with citrusy notes of orange and lime. The Zombie is another shaken rum-based drink with the fruity taste of apricots, pineapple, and lime. The third variation, Royal Hawaiian, has gin with a refreshing touch of lime and pineapple.
On the other hand, drinks that are spirit forward or incoporate only light mixers are better prepared stirred. Bread Street Kitchen's Tio Abuelo with Bombay Sapphire, Passionfruit, Tio Pepe, Sherry & Tonic is given a quick swirl before it is served.
4. Perfect with ice and garnish 
A good ice program is integral to a good cocktail. In fact, that cube in your glass is as important as the booze. Large spheres of ice ensures that the cocktail does not dilute too quickly while keeping the drink chilled. The Penicillin from Adrift, for example, is kept suitably cold with a large ice cube so you can slowly enjoy the alluring smokiness of the peaty Islay Whisky with muddled ginger and honey.
The cocktail, Love You Long Time from newly opened Spago, showcases the brilliant use of garnish. Ketel One Vodka and sparkling sake forms the base of the cocktail while tangerine adds layers of sweetness and Thai basil leaves cuts through with its crisp notes, providing a good balance. Continue to crush the basil leaves as you sip the drink to keep the flavours strong even as the ice melts into it. At Long Chim, the 555 boasts Cocci Americano, Fords Dry Gin topped with coriander, lemon and cucumber. Other than adding an attractive dash of colour to the presentation, the herb-vegetable-fruit combination lends another dimension to the flavours in the cocktail.
Find that these tips help you to appreciate what goes into your cocktails? Now get started on your Social Hour bar hop and you may pick up even more tips right from the bartenders themselves.
Plan your trail at www.marinabaysands.com/nightlife
---
This archived article appeared in an earlier version of HungryGoWhere and may not be up-to-date. To alert us to outdated information, please contact us here.