Eat to Live: Wartime recipes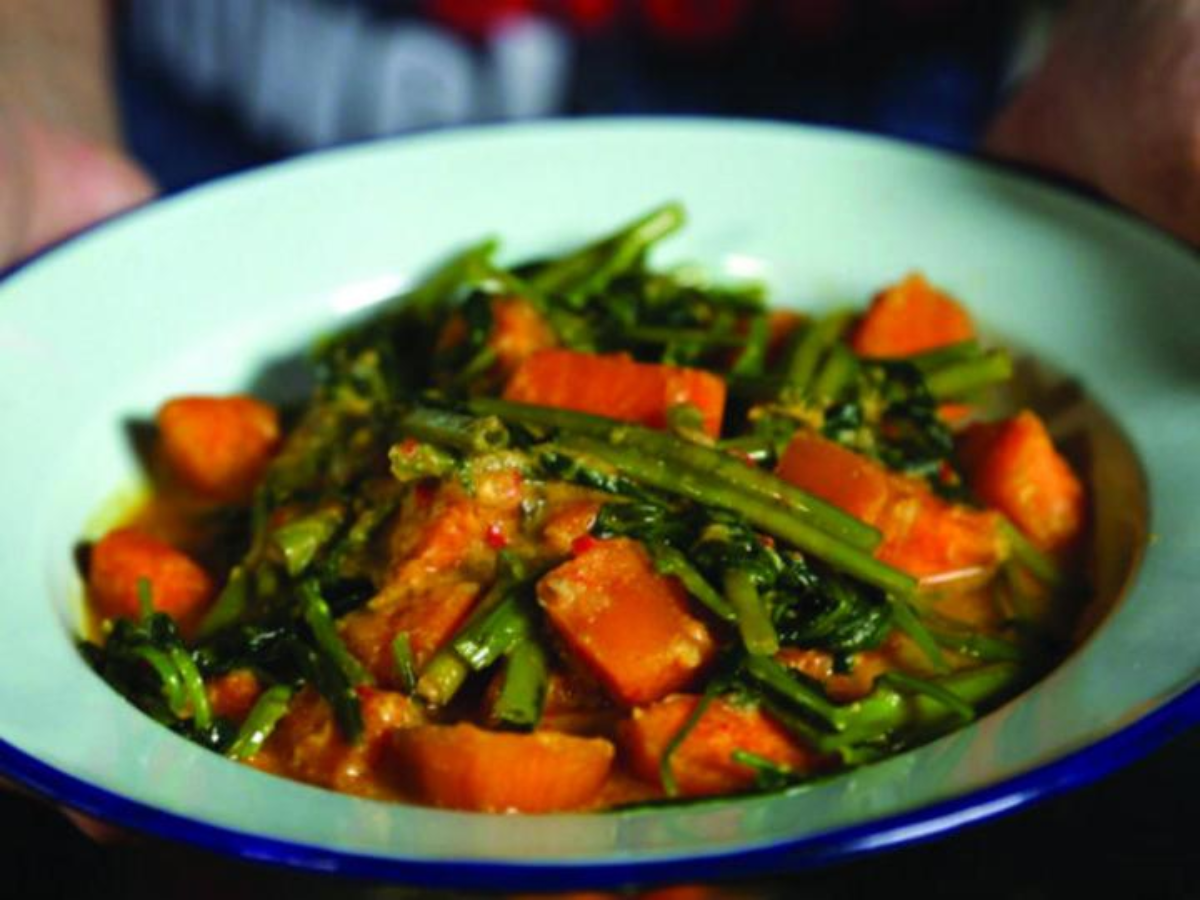 Six-part documentary 'Eat to Live: Wartime Recipes' explores the experience of food consumption during the Japanese Occupation and what people ate during WWII in Singapore.
In segments, the documentary ushers the audience back to the present by showing them how to prepare wartime meals in the kitchens today. The recipes are far from bland and are much more than just scavenged food. With dishes such as savoury papaya soup, sotong with kiam chye (squid with pickled vegetable), and sweet potatoes with kang kung (water spinach), it is surprising how survivors managed to remain creative in the kitchen against all odds, and perhaps, they even inspired the dishes that you may find in restaurants today.
Lobster à la bystander
The one-dish meal of one's dreams – lobster baked in a casserole

Kang kung and sweet potato lemak
A fatty vegetable curry made with coconut milk
Betik masak titek
A sweet and savoury warm soup of papaya and seafood
Baked fish custards
Otak-like fish bakes with garlic, curry spices and coconut milk

Tapioca vadai
Deep-fried patties made of cassava and coconut, laced with chillies
---
The recipes, tried, adapted and tested by Christopher Tan, are featured in the documentary Eat to Live: Wartime Recipes, based on the book Wartime Kitchen: Food and Eating in Singapore (1942-1950).
---