Damon Baehrel: The most exclusive restaurant you've never heard of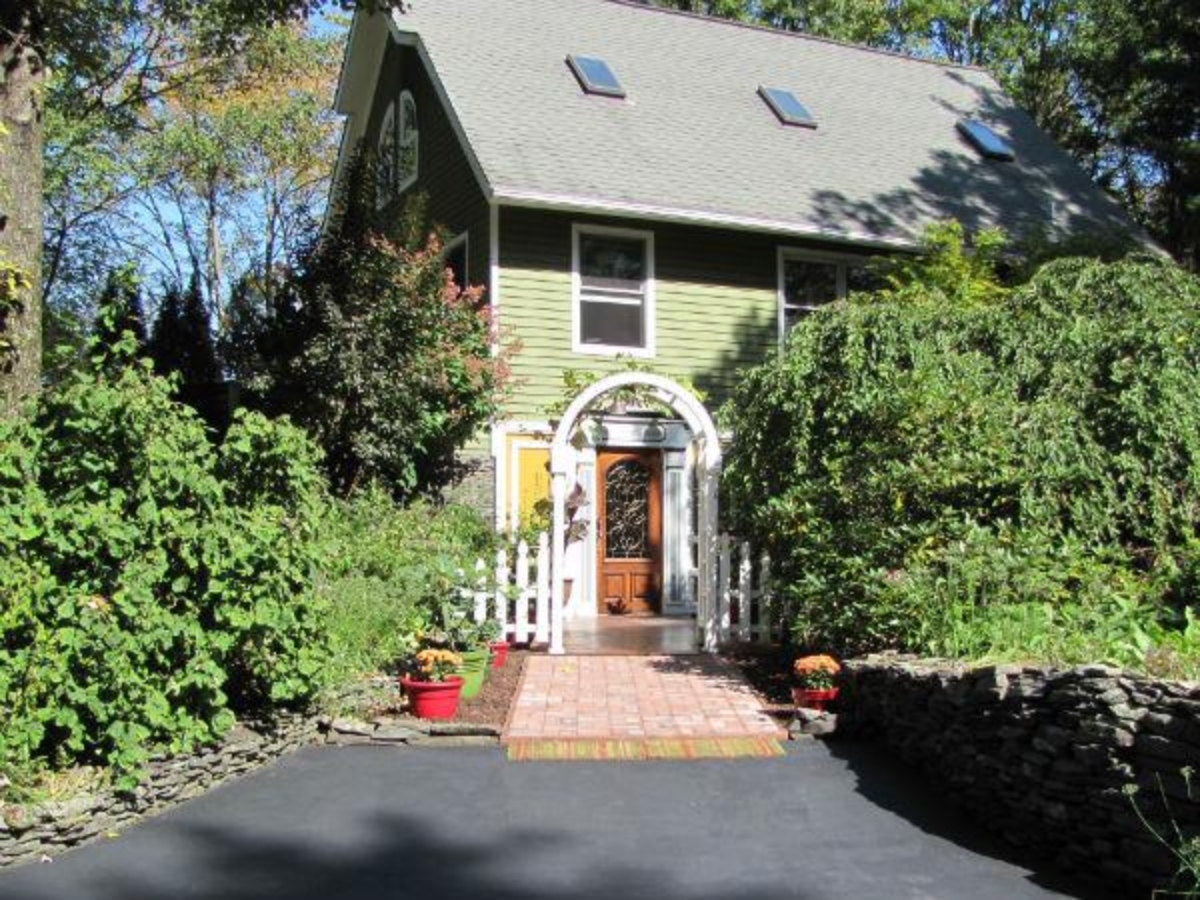 Chef Damon Baehrel owns what could quite possibly be the most exclusive restaurant in the world, with a wait list that stretches ten years.
Up until recently, Baehrel's home in the sleepy town of Earlton, New York, about three hours north of Manhattan, was the most sought-after restaurant you'd never heard of.
But the power of the internet and social media, combined with old-fashioned word of mouth have transformed the eponymously named restaurant and a humble chef into a viral phenomenon, turning the 16-cover basement bistro into perhaps the most exclusive reservation on the planet.
Why all the fuss? It's a combination of factors.
Baehrel is not your typical chef. He says he is self-taught. Not from cookbooks penned by Michelin-starred chefs, or globetrotting travels around the world.
The 'Luddite' – he doesn't own a cell phone and shuns the internet – doesn't look up YouTube videos or spend marathon weekends watching food TV to come up with pine needle-brined pork cooked in hickory sap, a kind of cookery he calls "native harvest cuisine."
Instead, he watches nature.
INSPIRED BY NATURE
"I watch the way nature reveals itself," he said in an interview.
It's an answer that fails to satisfy the typically quizzical nature of a news reporter.
"What do you mean you 'watch nature?'"
His reply speaks volumes, not only about his culinary philosophy, but also about a slew of haute gastronomy trends and issues – without necessarily meaning to.
After watching how pine needles turned his soil acidic, for instance, Baehrel came up with the idea of using the same principle to cure, tenderize and aromatize meats.
When he threw a few edible violets into a bowl of steaming broth as a colorful garnish, he also noticed how the leaves and stems lent a thickening effect to the liquid without imparting flavor.
"Nature has an answer for everything," he said.
Which is why the chef bristles when his cuisine is mistakenly referred to as molecular gastronomy. Nothing in his food is synthetic and all the ingredients organic.
FLOUR AND OIL FROM SCRATCH 
Everything – from pantry staples like pine flour, acorn oil and vinegars – is harvested directly from the 12-acre property except salt and seafood, and meats are sourced from a neighboring organic livestock farm.
He was a forager of weeds and herbs before Nordic chef René Redzepi turned the word 'foraging' into one of the trendiest culinary terms of contemporary gastronomy.
Redzepi was credited with launching a worldwide foraging trend for wild and edible weeds when he opened his Copenhagen restaurant Noma, which snagged the title of world's best restaurant two years running.
But Baehrel, who's been hosting dinner parties out of his licensed basement restaurant for the past 25 years, chuckles and says, "I've been doing this probably since before he was born."
What also makes the restaurant so remarkable is that Baehrel is a one-man show. He cooks, serves and hosts the entire meal from start to finish by himself.
When guests sit down to their five-hour, 14- to 19-course dinner, they know that every component has been made on-site, from scratch and, in the case of cured meats and homemade flour, often the product of years of work.
To make his acorn flour, for example, Baehrel will harvest acorns fallen from red oak trees in the fall and store them in the cellar until the nearby stream has iced over in the winter. After putting them in burlap sacks, he'll soak them in the stream all winter, allowing the water to soften the acorn tannins and make them more palatable.
In the spring, he'll fish out the sacks, dry out the acorns, and proceed to grind them for flour, or press them for oil.
RISE TO FAME
Recognition has been slow in coming for Damon Baehrel over the past 25 years, mostly because the man behind the restaurant never looked for it. He's never advertised and there is no Facebook page or Twitter account for the restaurant.
He preferred to toil quietly on his property and work in tandem with nature. Between curing his own meats, aging his own cheeses, and taking care of his wife and two sons, one of whom lives with autism and cerebral palsy, travel and self-aggrandizement were never a priority.
But somewhere along the way, guests began to tell their friends about their unique dining experience.
About eight years ago, the restaurant waiting list stretched ahead two years.
About three years ago, when guests began posting photos of their meals and sharing their experience online, the wait list expanded to four years.
Last year, Baehrel was nominated for a James Beard award in the category of Best Chef: Northeast.
Today, Baehrel estimates the wait list is ten years deep for his 16-cover restaurant, with requests from 60 countries and notably high interest from Singapore, Dubai, Abu Dhabi, London, Japan, Australia and Tasmania.
In the last seven weeks alone, the restaurant has received 40,000 new reservation requests.
For comparison, at its peak, Michelin-starred restaurant elBulli in Spain received two million reservation requests for 8,000 available seats. Ferran Adrià's restaurant was named the best in the world five times by critics at Restaurant magazine and attracted food pilgrims from around the world before it shuttered in 2011.
Damon Baehrel seats 16 covers a night and is open five days a week. Dinner costs US$265 (S$335).
Despite the worldwide attention, Baehrel says he's going to stick to the same recipe. He'll continue to prepare all the meals and serve them himself, and will likely continue to turn down incoming offers to open new restaurants.
The only other big project he has is a cookbook that will include recipes as well as gardening and foraging sections.
Baehrel is remarkably exuberant and enthusiastic after 25 years of being a chef, an occupation that has felled many a great man and woman from stress and burnout.
Not so for Baehrel.
"I feel like I'm just starting."
---
This archived article appeared in an earlier version of HungryGoWhere and may not be up-to-date. To alert us to outdated information, please contact us here.