[CLOSED] Fremantle Seafood Market launches lobster rolls and Seafood In A Bag!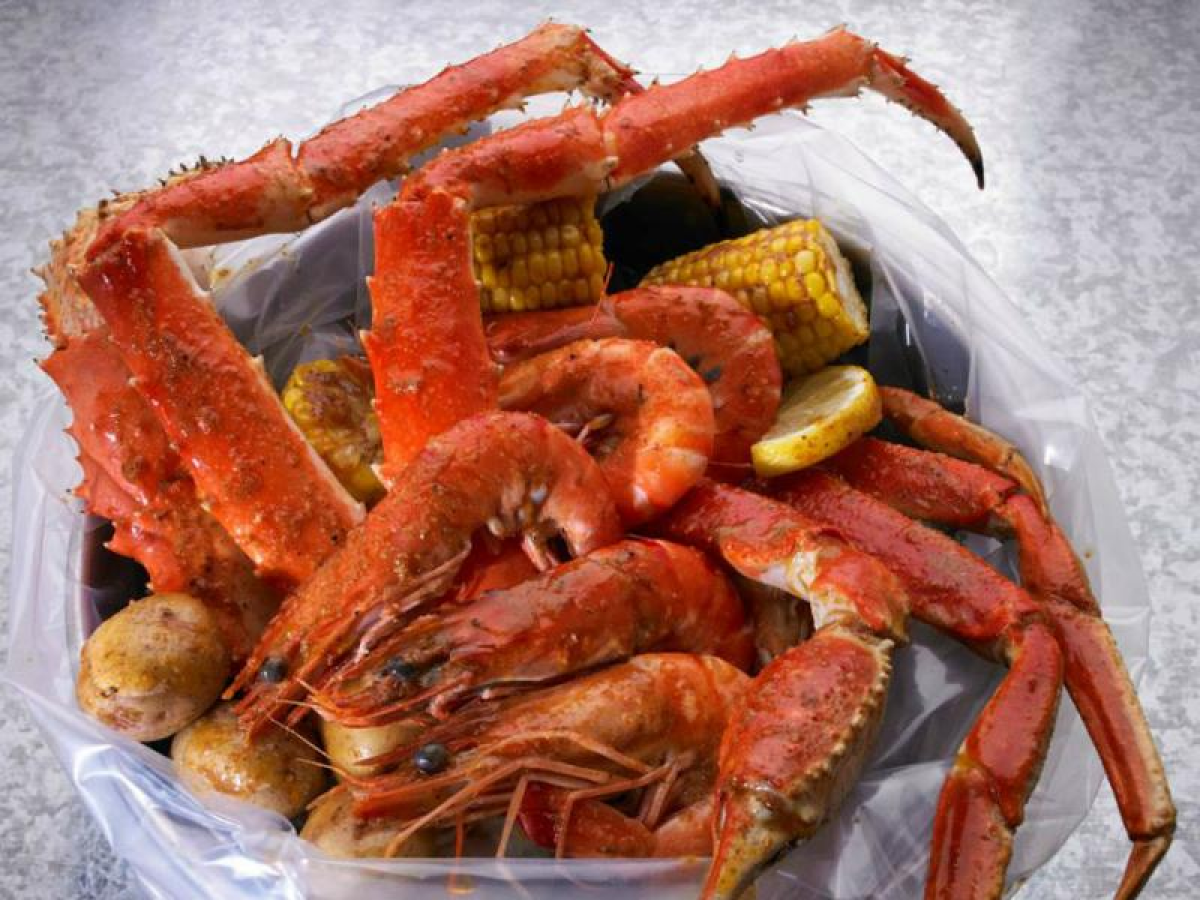 The Aussie-inspired Fremantle Seafood Market located in Clarke Quay has launched all-new lobster rolls and a seafood-in-a-bag range just in time for the Christmas season.
The lobster rolls they've released are not the usual mayonnaise-based Maine rolls.
They have unique flavours twists like Tom Yum Pumpkin, Truffle and Cayenne and the usual hotdog buns are swapped out for garlic butter brioche buns.
Tom Yum Pumpkin Lobster Roll — Lobster chunks, salad vegetables, tobiko, tempura bits, shredded lemongrass, Tom Yum sauce and pumpkin puree come together in this Thai-inspired roll.
Truffle Lobster Roll — Lobster and salad mixed with a mayonnaise and truffle sauce and topped off with parmesan cheese.
Cayenne Lobster Roll — Shredded carrots, radish and grilled corn are added to lobtser meat and topped off with a special sauce of cayenne pepper, mayonnaise, confit garlic and lemon juice.

All three flavours can be savoured when you order the Platter of Lobster Rolls ($28++; UP $38++) where you get a half-portion of each flavour.
The lobster rolls are also available all carte at $22++ each (UP$28++).
Top up $5++ for a complete meal with French fries and mixed salad. A lobster bisque can be added for an additional $8++.

Besides lobster rolls, Fremantle Seafood Market has also launched a Seafood In A Bag series which contain a medley of seafood items like clams, mussels and Hoso prawns from local kelong farm Ah Hua Kelong, as well as corn, sausages cooked in a sauce of your selection and with deep-fried buns (mantou) on the side.
There are three options to choose from:
Seafood In A Bag ($38++) — the standard option with all the seafood as listed above.
Crab In A Bag ($89++) — the standard seafood option with all the seafood as listed above, plus a live mud crab (600g).
Lobster In A Bag ($99++) — the standard seafood option with all the seafood as listed above, plus a Boston lobster weighing in at between 500 to 600g.

There are four in-house sauces to choose from — Cajun Tomato Sauce (a classic tomato pasta sauce enhanced with cajun), Garlic Butter Sauce, Black Pepper Sauce and Chilli Crab Sauce.
In addition, you'll be able to top up your bag with more seafood from Ah Hua Kelong like additional mussels and clams (300g for $12), prawns (300g for $12), live mud crab (600g for $64++) and live whole Boston lobster (550g for $68++).
Want more grilled corn, sausages and mantou? You can have then for an extra $8.

They've also launched an intriguing new appetiser dish called the Chirashi Custard ($16++) which is worth a look into.
Corn kernels are blended with cream and milk and topped off with soy-marinated raw salmon, tuna and swordfish chunks and a generous layer of tobiko.
Fremantle Seafood Market Festive Promotions — Over 20 per cent off lobster rolls (individual and platter) until 30 December 2020.
---
This archived article appeared in an earlier version of HungryGoWhere and may not be up-to-date. To alert us to outdated information, please contact us here.