Review: Fangko+ Coffee and Beer dishes up flavourful Indonesian fare at good value
Fangko+ Coffee and Beer serves coffee and authentic Indonesian fare
It's known for its Chimken, with sambal chilli spice levels that start from one and go to 12
There are also vegetarian options and a zero-spice Chimken to choose from
Nestled within the greater region of Clarke Quay, HongKong Street is home to some of Singapore's finest restaurants. Like the street's signature architectural mish-mash of styles, the food options here run the gamut. 
On the odd-numbered side of the street, there's Gully Kitchen & Bar, a libation Mecca offering street food from around the world; Italian restaurant Amo; and Willow, a Singaporean-owned contemporary Pan-Asian outfit. 
Directly opposite all this culinary pomp and pageantry is where you'll find Fangko+ Coffee and Beer — a blink-and-you-miss-it type of joint that strives to bring a touch of casual realness to the area. 
From the tail end of this short 170m street, Fangko+ dishes out plates of Indonesian cuisine, which many have opined to be surprisingly value-for-money — especially given its locale. 
The backstory
It's a bit tedious to trace the origins of Fangko+ Coffee and Beer. From what I gather via its Instagram page, the eatery had its roots on the second floor of Oxley Tower, along Robinson Road, back in September 2019. 
There, it rode out the Covid-19 circuit-breaker storm, serving coffee and muffins to what little there was of the CBD crowd before breaking ground at its current home. 
Its move from the CBD to Clarke Quay also brought about a change in customer profiles. From harried workers with precious little time for a quick meal, Fangko+ now serves a rotating roster of hotel guests, residents from homes by the Singapore River, and groups of weekend cyclists.
Our verdict
What this place is good for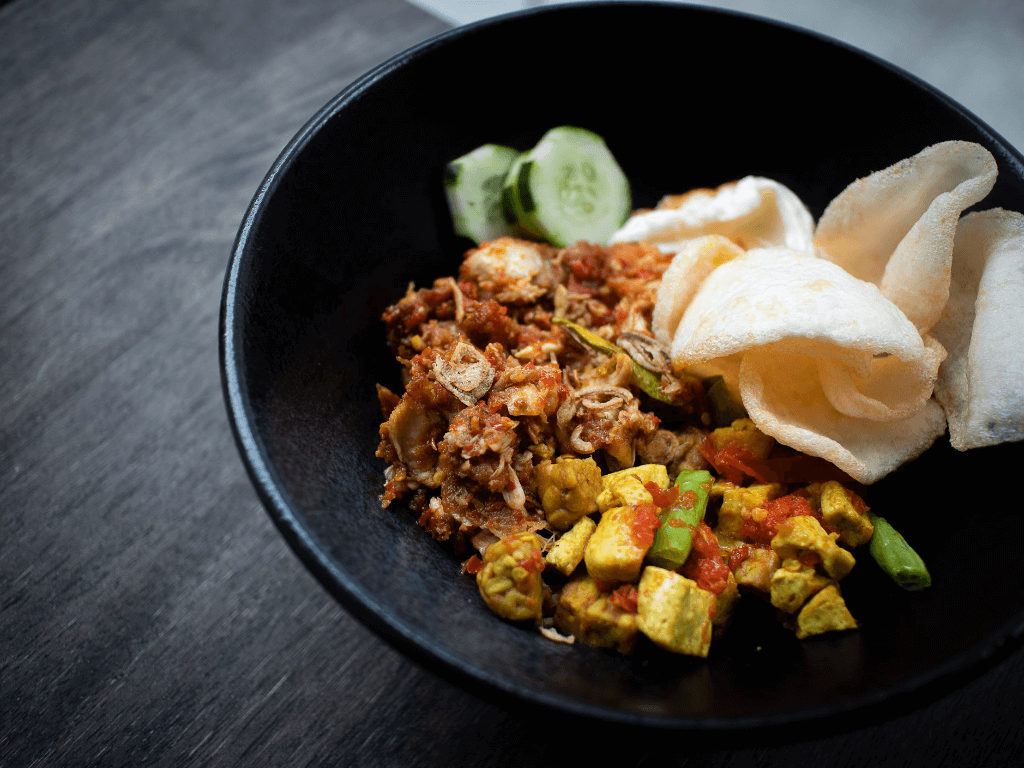 Online, FangFans (my moniker for Fangko+ diehards) couldn't rave enough about the Smash Chimken (S$12.50). 
I had mine with Indomie and sambal chilli at a beginner spice level of one — it goes up to 12 for those with tongues of steel. Not that level one isn't at all spicy — it just won't make you utter the Creator's name in vain. The chilli paste is made with bird's-eye chilli (chilli padi), so proceed with caution, please. 
But spice levels aside, I understand the collective love for this dish. The Indomie is parboiled to just enough bounce, with each strand lovingly and liberally coated with kecap manis. Combine this with the lightly fried chicken and tahu-tempeh mix, and you get a dish that's humble but chock-full of Nusantara flavours.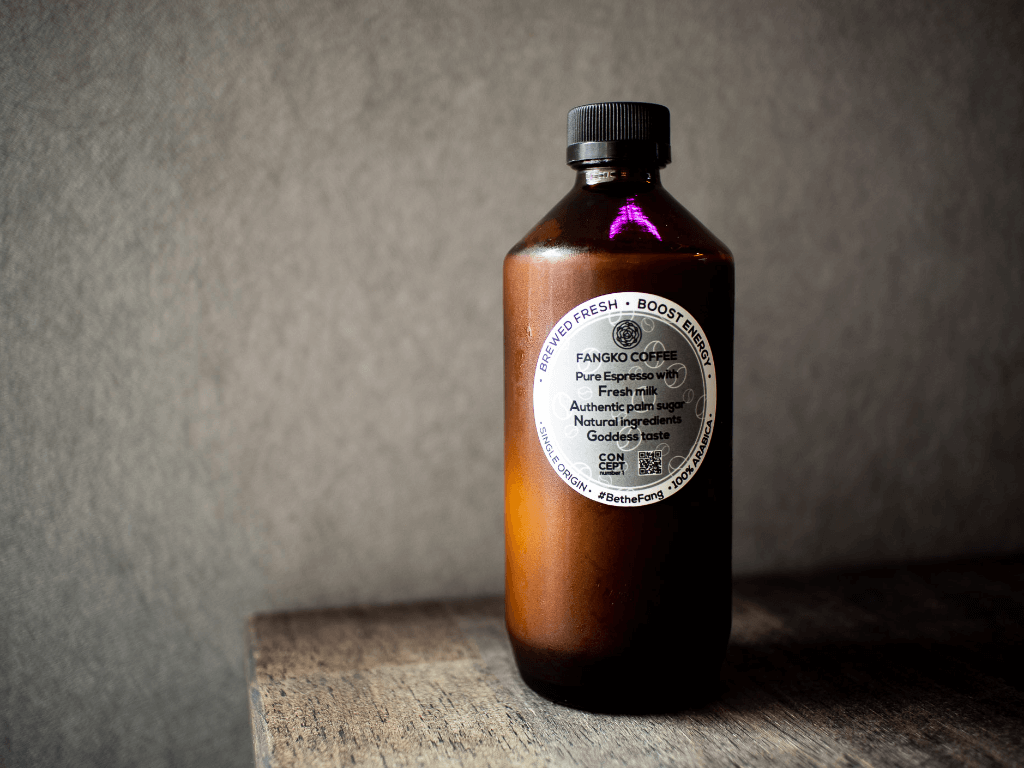 Still, if you find your tongue burning from all that heat, I highly recommend the gula melaka coffee (S$5.50), a bottle of cold milk with espresso and palm sugar that makes the spice a tad more bearable.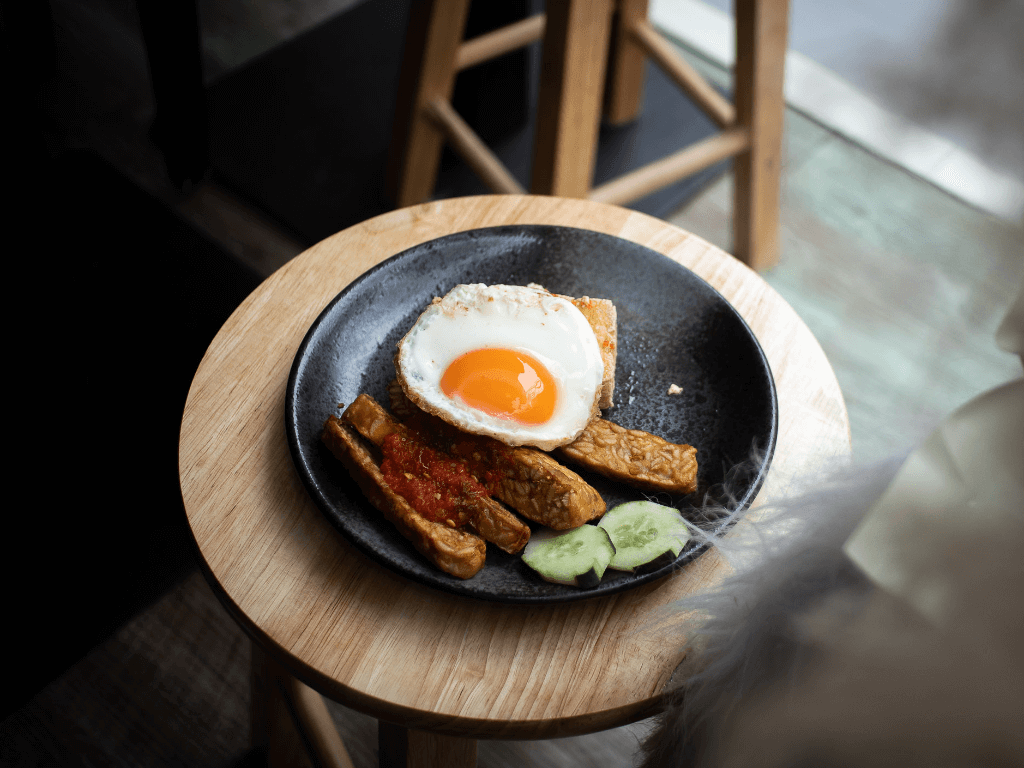 If you're on a vegetarian schedule, the Vegan Chimken (S$9) is an option. The dish replaces chicken with fried tofu and delicately spiced tempeh — both thick-cut for a satisfying bite. 
This is topped with a sunny-side-up egg, and goes best with a drizzle of kecap manis and steaming hot rice. It's simple, divine and proof that food doesn't need to be ostentatious or overly photographed to be enjoyed. 
What it could improve on
I wanted to like the nasi lemak prawn belado (S$14) more (especially given the price), but I couldn't. The whole presentation was too timorous and, at parts, restrained. 
The rice was fragrant but lacked a confident creaminess to it. The shrimp were briefly grilled and could have spent a longer time on the stove for a more decisive char. 
The only thing here I thoroughly enjoyed was the sambal belado. It's sweet, spicy and intoxicatingly savoury. 
Still, would I have been more satisfied with the fried ayam berempah (spiced chicken) version? Perhaps — but where's the challenge in that?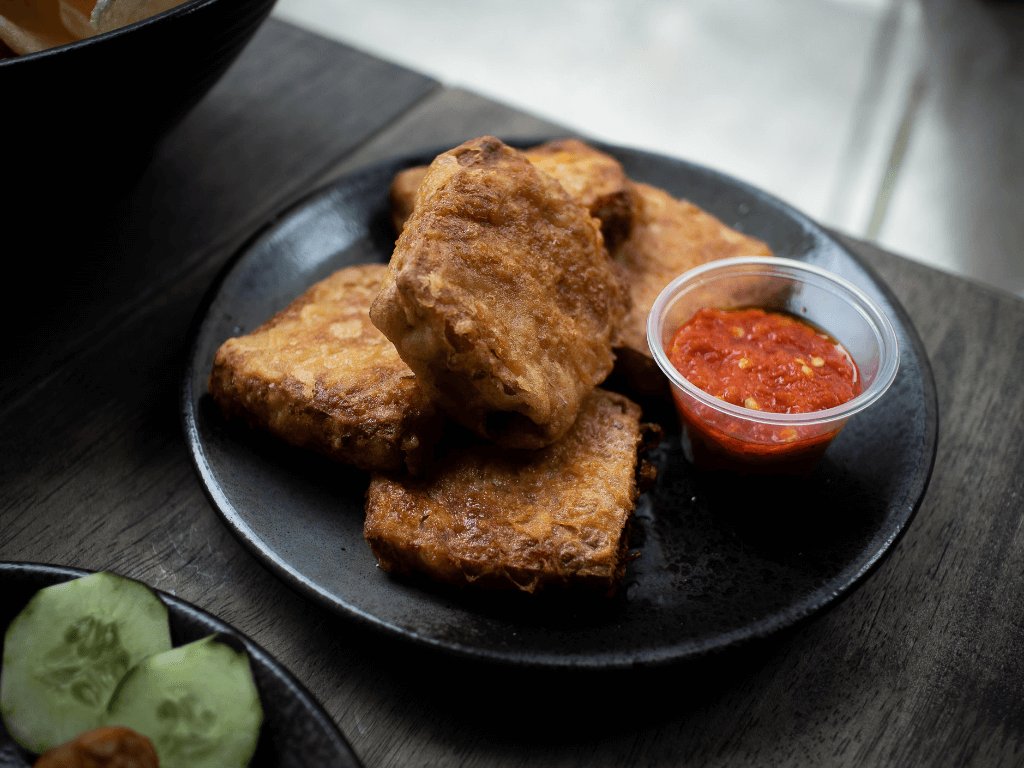 There's also the homemade tahu isi (S$10 for five pieces) that I'm in two minds about. While the filling of soft strips of cabbage was juicy and flavourful, I thought the fried egg mixture was a tad too oily, leaving a slick of grease on the lips. 
A friend who makes this at home recommends a fresh oil change when frying, though I'm not sure how feasible this is in a retail kitchen. 
Our quick takes
Is it conducive to conversation? It can get loud if the restaurant is packed, as is expected in a small space like this. 
Is a reservation necessary? Fangko+ Coffee and Beer doesn't accept reservations.
How to get there? It's across the road from Clarke Quay Central mall.
HungryGoWhere paid for its meal at this restaurant for this review. 
Fangko+ Coffee and Beer is on the GrabFood delivery service. You can also book a ride there.  
20 HongKong Street, 01-03
Open: Sunday and Monday (8am to 5pm), Tuesday and Saturday (7.30am to 8pm), Wednesday to Friday (8am to 8pm)
20 HongKong Street, 01-03
Open: Sunday and Monday (8am to 5pm), Tuesday and Saturday (7.30am to 8pm), Wednesday to Friday (8am to 8pm)