7 Best eating places for Filipino food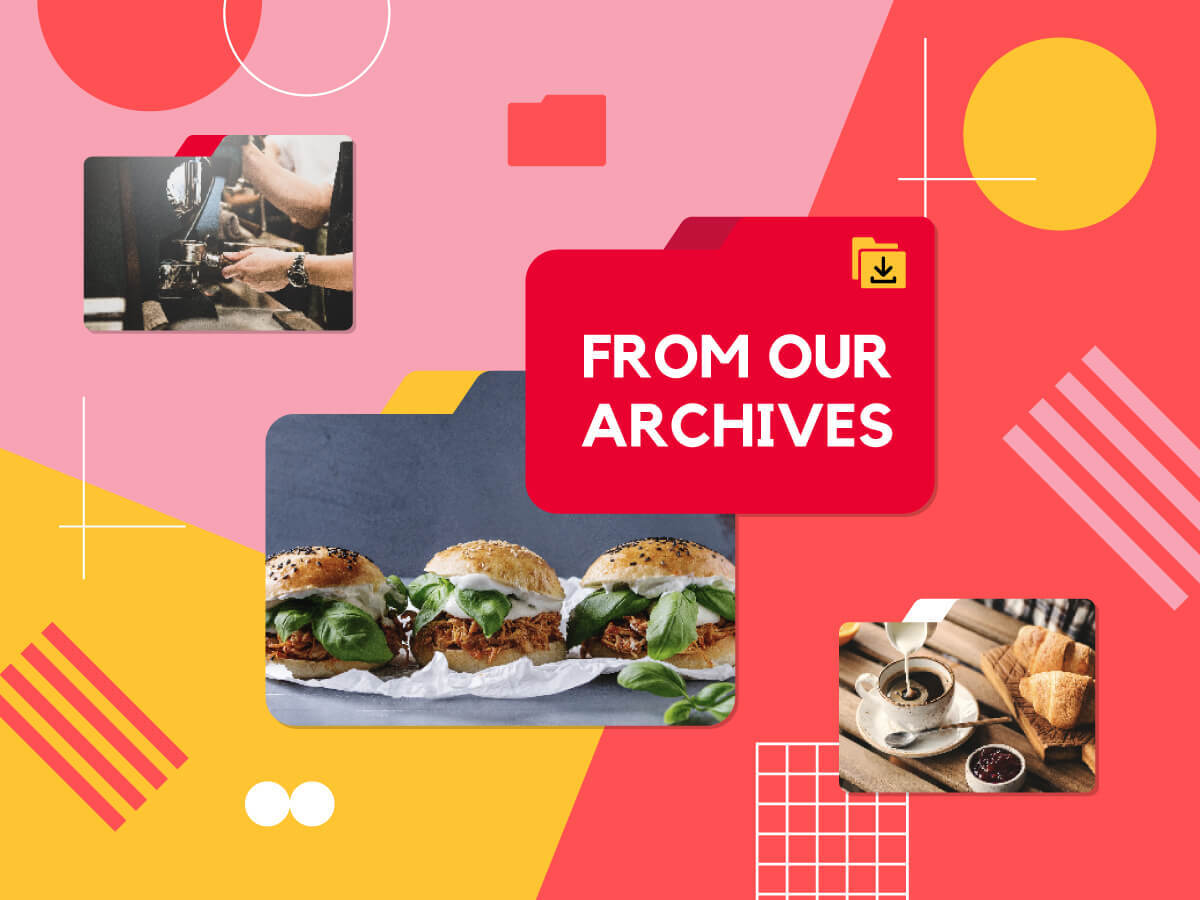 We work our way through the unadulterated, heart-warming fare of Asia's seventh most populated country (at an estimated 98 million) — from Pinoy-run hawker stalls to full-blown Filipino restaurants.
7,107 Flavours
Best for VIPs
When it was still in Marina Square, 7,107 Flavours — named for the estimated number of islands that make up The Philippine archipelago — was the place to entertain Filipino VIPs and dignitaries. Now that it's relocated to an unassuming shop house on Neil Road (a stone's throw away from Bonifacio — see next entry), the prices are friendlier. Order the lechon kawali ($16.80 good for two), pork belly that's boiled before being deep-fried to a crisp. Served with a brown dip made from vinegar, salt, liver and bread crumbs, it's best eaten with a plate of hot steaming rice. If you have the time — and money — order the real thing: lechon, a whole pig roasted ($285, order a day ahead) for at least five hours over charcoal.
7,107 Flavours| Address: 114 Neil Road | Tel: 63347107 | Opening hours: Mon–Sat 11.30am–11.30pm, Sun 11am–11pm.
CRITIC'S PICK Jollibee
Best fast food chain from the Phillipines
When Filipino fast-food favourite, Jollibee opened its doors to eager fried chicken lovers in March 2013, a 200-people strong queue thronged the sixth floor of Lucky Plaza. The 300-seat restaurant has since been buzzing with hungry diners who troop in for their fried chicken fix. Key items on the menu include their famed chicken dish – Chickenjoy ($2.80 for one piece of chicken served with rice), the Yumburger ($4.40 as part of a value meal served with a drink and a side of fries) – beef patty with lettuce, tomatoes and cheese in a bun – and the Jollibee spaghetti ($3), pasta served with a sweet tomato sauce and sausages. Frequented by Phillipines natives looking for a taste of fast food like they do it at home, Jollibee is a 750-outlet-strong fast food chain with a presence in countries such as the USA, Vietnam, Brunei, Hong Kong and the Middle East. Next time you are in the Orchard area, jump into the queue to see what the hype is all about. We heard 1pm on a Monday is a safe (short queues) time to be there.
Jollibee | Address: #06-048A Lucky Plaza, 304 Orchard Road | Tel: 67355117 | Opening hours: Daily 9am-9pm
Gerry's Grill
Best barbecue chain from The Philippines
In 2010, this chain from the Philippines opened a stall at Rasapura, the basement food court at The Shoppes at Marina Bay Sands. At this newly opened and perpetually busy 100-seat branch on Cuppage Road, Gerry's Grill finally has room to flex its muscles. Popular in Manila for inihaw, dishes grilled on charcoal and ordered as bar chow, here the meat is grilled on a gas grill. The popular ones are pusit (squid, $13.95) and liempo ($10.95), sinfully juicy cuts of pork belly served with intact grill marks. Don't forget your veggies — get bulanglang, a mix of vegetables (eggplant, long beans, squash, okra and bitter gourd, $6.95) sauteed with fish paste and served with two strips of boneless milkfish.
Gerry's Grill | Address: Starhub Centre, 51 Cuppage Road | Tel: 83487431 | Opening hours: Daily noon–10pm.
Rapsa
Best no-frills pig leg
How this Food Junction stall managed to stay under the radar all these years is a mystery. Located at Harbourfront Plaza's third level food court, rapsa is 'shiok' in Tagalog and the crispy pata (hind leg of pig, $25) here is exactly that. Each batch is boiled in water for four hours before getting dunked in a pool of hot oil; this elaborate cooking process is better suited to restaurants, so understandably the ones displayed here are already pre-cooked. Reheating takes around 10 minutes. Served with a dip made of finely chopped onions, soy sauce, vinegar, and red and green chilli, the skin crackles to the bite and the meat melts in your mouth. This dish is usually paired with kare-kare ($5.50) — an elaborate stew made from peanut sauce with beef chunks, oxtail, tripe, eggplants, long beans and Chinese cabbage — best served straight from the pot.
Rapsa | Address: Stall 7 Food Junction, 3/L Harbourfront Centre | Tel: 62705915 | Opening hours: Daily 10am–10pm
Tapa King
For the die-hard Philippine fans 
Originating from Manila like Gerry's Grill, Tapa King prides itself in having just one specialty: tapa, tender beef strips served with fried garlic rice and egg. Traditionally eaten for breakfast, it is also popular for lunch and dinner. There are four flavours to choose from — sweet sauce ('Tapa Prince'), herbs and spices ('Tapa Joe'), original (soy sauce and calamansi ('Tapa King') and sweet and spicy ('Tapa Queen') — and they all seem to look the same, though regulars swear they can tell one from the other by looking at the colour and texture. The queue can be long at noon and everything is cooked fresh, but it should take less than five minutes once you've placed your order. The garlic rice alone is worth the trip, but go for Tapa Queen ($6.50), marinated in a spicy sweet sauce, and eaten with a dip made of vinegar mixed with garlic. Food is served on a brown wax paper and a vat of hot tamarind-based soup is on the counter together with the condiments.
Tapa King | Address: Stall 92 Lau Pa Sat Festival Market, 18 Raffles Quay | Tel: 91872307 | Opening hours: Daily 10am–11pm
Kabayan Filipino Restaurant
For turo turo style eats
This eatery has been a Lucky Plaza mainstay for many years now. The specialty here is that food is taken turo turo style (it means "to point with fingers"), that's the Filipino version of the Malay nasi padang, where food dishes are displayed behind a glass counter, and diners point to the ones they wish to order. The menu consists of classic favourites such as kare-kare (a peanut-based beef curry), bicol express (pork with shrimp paste in coconut milk), and the working man's breakfast combo, longsilog – garlic fried rice and traditional pork sausage, topped with a fried egg.
Kabayan Filipino Restaurant | Address: #03-25 Lucky Plaza, 304 Orchard Road | Opening hours: Daily 8am-9pm
Mang Kiko's Lechon
(Temporarily closed until Lau Pa Sat reopens after renovations)
There's no question what this food stall's specialty is: lechon is marinated and spit-roasted pork or chicken with rice. It's a rather simple dish and one of the Philippines' most beloved foods. Mang Kiko's lechon is a popular favourite among the lunchtime crowd at the Lau Pa Sat Festival Market. Although not quite as good as the original lechon from Cebu (celebrity chef Anthony Bourdain described Zubucon's lechon as being "the best pig ever"), the smoky, juicy offerings here are still tasty enough to make the queueing worthwhile.
Mang Kiko's Lechon | Address: Stall 71 Lau Pa Sat Festival Market, 18 Raffles Quay | Opening hours: Daily 9am-9pm
---
This archived article appeared in an earlier version of HungryGoWhere and may not be up-to-date. To alert us to outdated information, please contact us here.