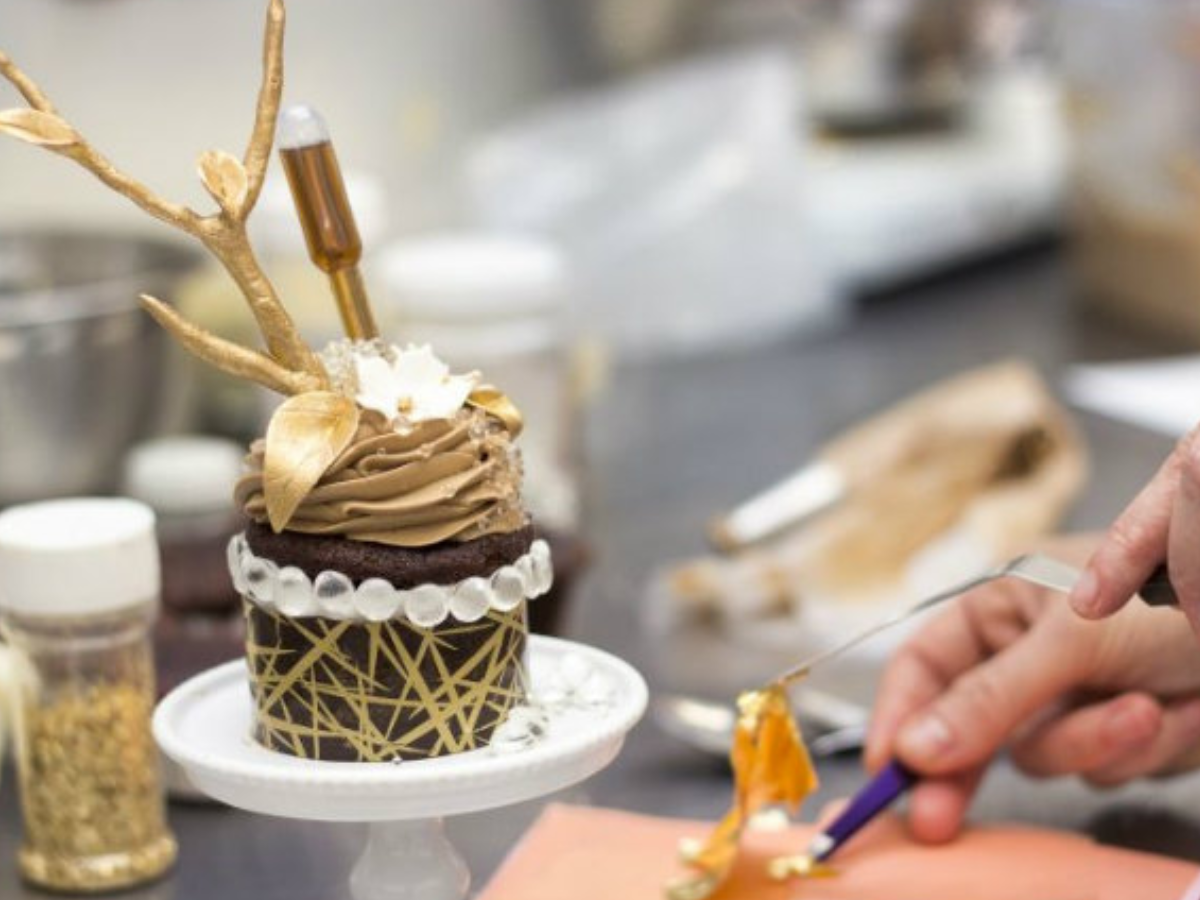 Cupcakes may be small and dainty, but they are making a big bang in Singapore. In the past two years, several designer cupcake boutiques have opened across our tiny island to satisfy our growing demand for cupcakes. We sample five popular cupcake specialists and find out which one takes the cake for best cupcake!
The Marmalade Pantry  EDITOR'S PICK!
2 Orchard Turn, #03-22 ION Orchard
Opening hours: Daily: 10am – 10pm
Price: $4.50 each
Rating: 4.5/5
Long before the recent cupcake craze, Marmalade Pantry has been the place to go to for great cupcakes. Even now, they are still the benchmark for awesome cupcakes.
Their fine cake texture strikes the perfect balance between being fluffy and having depth. It's wonderfully airy and stays moist till the next day without refrigeration.
We're impressed with how their cake flavours are pronounced without being over the top. Both the cake and frosting compliment each other beautifully. Unless you prefer to have more frosting, we find that the cake-to-frosting ratio is just right.
There are ten flavours to choose from, and all are very easy to like. But the ones that stand out most are Cloud Nine (vanilla and coconut cake with cream cheese frosting), Elvis (chocolate cake with peanut butter frosting), and Red Velvet (red velvet cake with  coconut cream cheese frosting).
Marmalade Pantry's minimalist-chic cupcakes may look simple, but taste-wise, they pack a punch!
Twelve Cupcakes  BEST VALUE & BEST PACKAGING
9 Raffles Boulevard, #01-52 Millenia Walk
Opening hours: Daily: 10:30am – 9pm
Price: $3.00 each for everyday flavors; $3.50 each for special flavors 
Rating: 4.5/5
Fluffy, moist, and melt-in-the-mouth – the texture of the cake at Twelve Cupcakes is fantastic! It's so light that it makes you want to eat more. Same goes for the frosting – it's neither too sweet nor too heavy. Together, the cake and frosting are well-balanced in taste and proportion.
The clear crowd favorite is their bestselling Red Velvet cupcake. We especially enjoyed the sweet-tangy cream cheese frosting. The Cookies & Cream has yummy frosting that goes well with its rich chocolate cake.
We also tried a couple of the special flavours that aren't always available. The Salted Caramel is quite pleasant, but the Lychee Martini tastes a little artificial and is just too sweet.
Twelve Cupcakes also deserves special praise for their chic designer-looking boxes and sturdy packaging.
Cupcakes & Bakes  GREAT FIND!
8 Wilkie Terrace, #01-02 Niven Suites
Opening hours: Wed-Fri: 11am – 8pm, Sat-Sun: 11am – 4pm. Closed Mon, Tue & PH
Price: $3.80 each 
Rating: 4/5
This is one seriously underrated cupcake boutique. Cupcakes & Bakes' creations are both a feast for the eyes as well as the palate!
One of our favorites is the Nutty Choco – a fluffy and chocolatey moist cake topped with lightly whipped peanut butter frosting that's rich without being overwhelming. We also enjoyed the Salted Caramel with its fragrant vanilla cake and subtle salted caramel frosting. The Red Velvet is another crowd-pleaser.
On the whole, the cakes here look gorgeous and taste great! The frosting is very pretty and doesn't taste overly sweet. The cakes have good texture and balance of flavours, though we preferred the chocolate-based ones for their fluffier texture.
Oni Cupcakes  MOST INTRICATE DESIGNS
26 China Street, #01-02 Far East Square
Opening hours: Mon-Fri: 11am – 7pm, Sat-Sun: 11am – 5pm, closed Sun
Price: from $4.50 for small cupcake 
Rating: 3.5/5
This tiny little shop churns out a staggering range of flavors. There are nearly 20 flavours on the menu (some require pre-orders).
Oni Cupcakes' inspired creations may sound whimsical, but they taste delicious. One that's especially unforgettable is the Oriental Twist – rich chocolate cake with citrusy mandarin orange buttercream. Another winner is the Raspberry Rush – raspberry marmalade chocolate cake with raspberry buttercream.
Altogether, we sampled about six different flavours, and they were all impressive. On the whole, the cakes are a little on the dry side, but the fluffy and flavourful frosting manages to balance things out. The cupcakes here are on the pricey side. But these colorful and intricate creations will be excellent choices for special occasions.
Whips Cupcakes
12 Gopeng Street, #01-85 Icon Village
Opening hours: Mon-Fri: 11am – 7pm
Price: $3.50 for regular size, $1 for mini size 
Rating: 2/5
We tested four of their recommended bestsellers. Our favorite was the Nutella – vanilla cake with a Nutella centre and Nutella buttercream frosting. All three components work well together, but the frosting can get cloying. Another bestseller – Red Velvet – is fairly decent, but lacks the finesse of its peers in this roundup.
The gritty Earl Grey did not go down well, not even with our die-hard Earl Grey fans. The Chocolate has moist and dense cake, but its thick-looking ganache lacks true chocolate richness.
In terms of both taste and looks, the cupcakes here are rather amateurish. They also need to improve on their flimsy and cheap-looking packaging.
inSing.com made anonymous visits and paid its own purchases at the places  featured here.
---
This archived article appeared in an earlier version of HungryGoWhere and may not be up-to-date. To alert us to outdated information, please contact us here.