5 Places with Affordable Craft Beers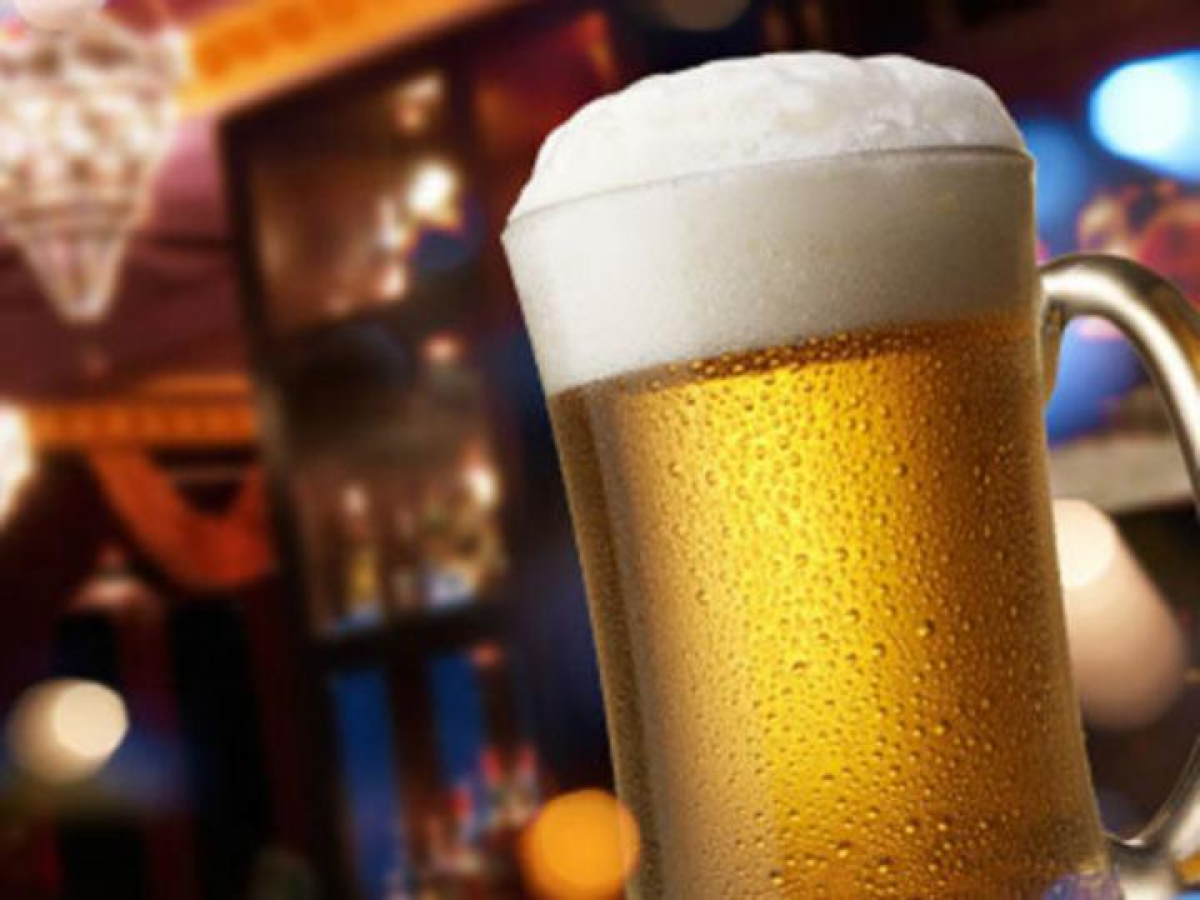 So it's a week to pay day and the clock has ticked past all reliable happy hours. What do you do if you want a beer? Well, there's more to budget drinking than a tall can of questionable strong brew from a convenience store.
Here are five places you can head to for a proper drink even after your bank balance drops to two figures:
The Cider Pit
For British beers and more
If it weren't for East of Avalon Wines and its spin-off — The Cider Pit — our knowledge of cider in Singapore would not have gone past Strongbow and E33 (remember that stuff?). Thanks to them we also have access to more British beers than the average town drunk in old Blighty.
The Cider Pit might be in its third incarnation along Joo Chiat Road, but its focus hasn't changed: a selection of around 50 beers from the simple to the special with a couple of local craft beers thrown in for good measure. Prices start at $5 for half pints ($10 for pints) of beer and cider on tap, a list which currently includes Badger Hopping Hare, Cider Pit Premium Lager (brewed by Brewerkz) and Aspall Draught.
For $6 a half pint, you can move up to Jungle Beer's Kiasu Stout, the best beer in the world according to the Asia Beer Awards 2013. Bottled specialty beers start at $8 for 330ml and $10 for 500ml. 
The Cider Pit | Address: 328 Joo Chiat Road,#01-03 | Tel: 64400504 | Opening hours: Mon-Fri 5pm-1am; Sat & Sun 1pm-1am                                            

Bottles & Taps
For unusual beers in an unlikely location
If you live in the North-East, your trek to hop heaven is now a lot shorter. Opened about two months ago in a location that wasn't quite synonymous with unusual beers, Bottles & Taps is already garnering a small following. It has 50 beers to choose from, with the list growing by the day. Currently on tap are BrewDog's Dead Pony Club and Punk IPA as well as Wychwood's Hobgoblin, going at $12 a pint. Most of Brewerkz's bottled beers line the fridge and cost $8 to $9 while Stone's Levitation Ale is also $9 (all 330ml bottles). A variety of interesting lesser-known beers are in the same price range too, like the Kiwi duo of Tuatara IPA ($10) and Yeastie Boys' tea-infused Gunnamatta IPA ($11), along with Western Australia's Feral Hop Hog ($10).
Bottles & Taps | Address: 1G Yio Chu Kang Road | Tel: 96612111 | Opening hours: Daily 6.30pm–midnight
Smokey's BBQ
For American beers
As a result of the 20 or so hours it takes to get American beers here from the West Coast of the US, 'affordable' is a bit of a relative term. Fortunately, there are places like Smokey's, and with outlets in Joo Chiat and Clementi (Sunset Lane to be precise), they've covered both halves of the island. The down-home grill and bar has full ranges of Gordon Biersch, Victory, Stone, Rogue, Anderson Valley, Deschutes and Lagunitas with most bottles priced at $12 or $14. Mixed bucket options bring the prices down further. Archipelago is on tap at the Joo Chiat outlet, while the one in Clementi pours RedDot (both from $8 a half-pint).
Smokey's BBQ | Address: 73 Joo Chiat Place and Blk 106 Clementi Street 12, #01-54/56 | Tel: 63456914 (Joo Chiat) and 68726857 (Clementi) | Opening hours: Tue–Thu 3–11pm; Fri–Sun 3pm–midnight
Stew Küche
For German and Belgian brews in a kopitiam
Our hawker centres and coffee shops are among the country's most economical watering holes; a fact that the colourful cast of flush-faced regulars at your local kopitiam will attest to when they're not asleep at their tables. The Good Beer Company was one of the first to bring craft beer to these humble venues, and, of course, you already know all about them.
Another place we like with the same spirit is Stew Küche, located in a coffeeshop on the fringe of the Bukit Merah car and motorcycle workshop area (the same one that's home to De Burg and Brown Sugar by Eskimo). The restaurant-slash-stall serves up some wunderbar German cuisine and also has a dedicated beer counter where pints of Archipelago and Schneider Weisse will only set you back $8 and $9 respectively. Belgian bottles start at $8 while half-litres of English beer are available from $10. This is, at heart, still a coffee shop, so if you're all about keeping it real, you can have a big bottle of Carlsberg for $6.
Stew Küche | Address: Blk 119 Bukit Merah Lane 1, #01-40 | Tel: 62766445 | Opening hours: Tue-Fri 11am-3pm and 5-10pm; Sat & Sun 11am-3pm and 5-11pm
WitBier Cafe 
For Belgian and German beers
Located in a quieter section of Kampong Glam but still a short walk from the busy Bali Lane, Haji Lane and Arab Street stretch, WitBier Cafe was started up by the team which used to run Just Beer at Atrium @ Orchard. The bar specialises in Belgian and German beers and has a loyal following of patrons who make good use of its welcoming prices. There are four beers on tap which cost $7 a half pint or $23 a jug — Titje, Belgian Real Pils, Warsteiner and König Ludwig Dunkel. Bottles start at $7 too, which will get you a Silly Saison or any of a variety of lambic beers from Timmermans and Liefmans. Add another dollar and you can choose from Vedett and the Australian pair of Boag's and Cooper's.
WitBier Cafe | Address: 32 Kandahar Street | Tel: 62942377 | Opening hours: Daily 4pm-1am
---
A beer enthusiast first and a writer second, Kurt Ganapathy has tried over a thousand brews from 80 countries. Some of his most memorable exploits include tackling the one-time world's strongest beer – BrewDog's 41% abv Sink The Bismarck! – and getting his name on the wall of an Irish pub in Melbourne for drinking 100 pints of Guinness (not in one sitting, of course).
---