10 Café Pit Stops for Cyclists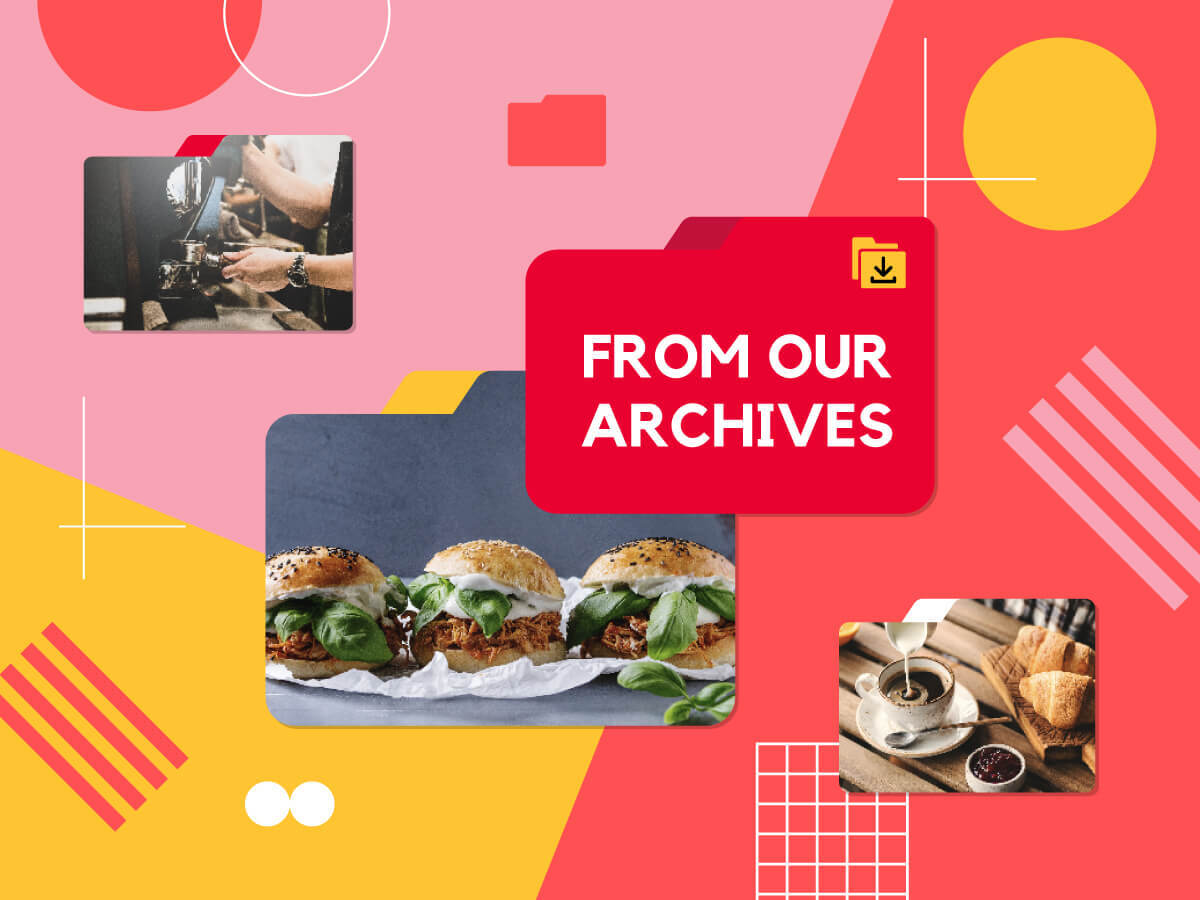 Singapore's bicycle culture pales in comparison to Japan's, Germany's and Sweden's. In Singapore, where segregated bike lanes are non-existent and cyclists are legally obligated to stay off pavements, bike cafes are an equally hard find. Still, the cyclist population is growing, and changes – we hope – will be in place soon. In the meantime, we'll have to make do with what we have and drop in on cafés that prove to be more cyclist-friendly:
93 degreesC Coffee
For wheelers coming from the West terrains
Strategically located at the foot of Mount Faber, this has become a popular trail destination for cyclists after their arduous journey from the West Coast and up the hill. The spacious outdoor seating area is also ideal for cycling groups to gather over favourites like mushroom pita ($8.90), smoked salmon with scrambled eggs ($11.90), and innovative coffee flavours like iced mint mocha ($6) and salted crème latte ($5).
93 degreesC Coffee | Address: 16 Morse Road, Number 207 | Tel: 9649 3902 | Opening hours: Mon & Tues 11am-7pm; Thu & Fri 11am-7pm; Sat & Sun 8am-6pm
Canopy Garden Dining & Bar
For Ang Mo Kio Park Connector regulars
Perfect for a romantic first date, grab your tandem bike and make this Australian-style café your pit-stop for dinner or late-night desserts after riding through the Ang Mo Kio park connector. Nestled in the heart of Bishan Park, Canopy recreates a rainforest-like dining experience, so expect dim lights for that tranquil atmosphere. That said, it's best to be seated outdoors to prevent your wheels from getting stolen.
Canopy Garden Dining & Bar | Address: 1382 Ang Mo Kio Ave 1, Bishan Park II | Tel: 6556 1533 | Opening hours: Mon-Fri 9am-late; Sat & Sun 8am-late
Casa Verde
Nature-loving cyclists in Central Singapore
Nature fans, take the scenic route – start from Bukit Timah Nature Reserve or MacRitchie Reservoir with Casa Verde as your end point. Here, savour breakfast items like cinnamon French toasts with strawberries and maple syrup ($8.50),and local favourites or just a tall glass of iced Coca-Cola, as you dine outdoors amid the flora and fauna. Don't forget to include a leisurely ride through the Botanic Gardens.
Casa Verde | Address: 1 Cluny Road, Singapore Botanic Gardens Visitor Centre | Tel: 6467 7326 | Opening hours: Daily 7.30am-9.30pm
Chin Mee Chin Confectionery
For Easties with foldable bikes
Nothing beats having a traditional breakfast at this old-school Hainanese coffee shop. CMC, as it is affectionately known, dates back to the 1920s, and is famous for its coffee with milk ($1.20), soft-boiled eggs ($0.80), kaya toast ($1) and range of pastries. A short ten-minute ride from East Coast Park, the food at CMC is well worth the calories – just remember to pedal that little bit harder on your way home. It is also slightly limited in dining space, so bring along your foldable Brompton bike on your next visit.
Chin Mee Chin Confectionery | Address: 204 East Coast Road | Tel: 6345 0419 | Opening hours: Tues-Sun: 8.30am-4pm
Chock Full of Beans
For island hoppers and flat terrain cyclists alike
Recharge your tired muscles at this café after a day at Pulau Ubin or a ride on Changi Coast Road – one of Singapore's longest stretches of straight, flat road. Opt to sit outdoors to save the trouble of locking your bikes. Known for their weekend brunch, the menu includes the likes of portobello eggs Benedict ($11) and Swiss rösti ($18), but it is their latte art that has earned them popularity, with fanciful designs like Angry Birds and Astro Boy.
Chock Full of Beans | Address: 4 Changi Village Road, #01-2090 | Tel: 6214 8839 | Opening hours: Tues-Fri 11am-10pm; Sat & Sun 9am-10pm
Food for Thought
For safe bike parking space, and aeration
The outdoor dining area might not be as fancy and cosy as the one indoors, but we'll recommend the former anyway – lots of unused space to park your bike safely, plus you don't have to worry about body odour in an air-conditioned room. And if you're feeling guilty from all the feasting on the pancakes with fresh cream and gula Melaka syrup (from $8), and grilled burgers (from $8), simply clock in a few extra rounds of the Botanic Gardens later.
Food for Thought | Address: 1 Cluny Road, Singapore Botanic Gardens, Tanglin Gate, #B1-00 | Tel: 6338 9887 | Opening hours: Daily 8am-10pm
Kith Café
Healthy, family-friendly pit stop
Take a casual morning ride with your family to Kith. It is an ideal go-to spot for those living in the neighbourhood and often gets packed by lunchtime during the weekend. Aim for a seat outdoors, where you can keep a close watch on your bike and kids. But don't be overly worried, the area generally exudes a safe and friendly vibe. Your little ones will enjoy the hazelnut Nutella milkshake ($6.90), but the café also serves thoughtful and healthier options like strawberry banana protein shake ($7.50) and fresh pineapple and ginger juice ($4.50).
Kith Café | Address: 7 Rodyk Street, #01-33 Watermark@Robertson Quay | Tel: 6341 9407 | Opening hours: Daily 7am-7pm
CRITIC'S PICK Loysel's Toy
Don't own a bike? Rent one here
Worthy of a detour before you make your way to Fort Road and eventually East Coast Park, is Loysel's Toy – Papa Palheta's sister café, and it is also touted as one of the best coffee joints in town. Their brunch items like pancakes and salads do not fare too badly either. Don't own a bike? Rent one here. Make this a meeting point for brunch with your friends, before you set off to explore the rest of the city.
Loysel's Toy | Address: 66 Kampong Bugis, #01-02 | Tel: 6292 2306 | Opening hours: Tues-Fri 9am-6pm, Sat & Sun: 9am-7.30pm
The Plain
For CBD cyclists who do coffee
Many bike enthusiasts who cycle to work in the area swear by this Melbourne-inspired café for their dose of caffeine to kick-start the day. Their roomy entrance is perfect to park your thousand-dollar bike while you grab a quick turkey ciabatta ($8.90) and muffin ($3.80). Don't want to ruin your morning workout? Opt for the bircher muesli ($5.50) or a glass of freshly squeezed OJ ($5).
The Plain | Address: 50 Craig Road, #01-01 | Tel: 6225 4387 | Opening hours: Daily 7.30am-7.30pm
Toby's Estate
Singapore River riders who also like cuppas
Complete your picturesque ride along the Singapore River with a stopover at Toby's Estate. Housed in a black and red building, its industrial chic décor is a refreshing find. The café has a merchandise area, coffee roaster on its premises, and with more space to spare, should you wish to place your bike indoors when seeking respite from the scorching heat. The biggest draw is undoubtedly their wide variety of coffee blends, which goes well with their croissants (from $10) and pastries.
Toby's Estate | Address: 8 Rodyk Street, #01-03/04 | Tel: 6636 7629 | Opening hours: Daily 7am-6pm
---
This archived article appeared in an earlier version of HungryGoWhere and may not be up-to-date. To alert us to outdated information, please contact us here.