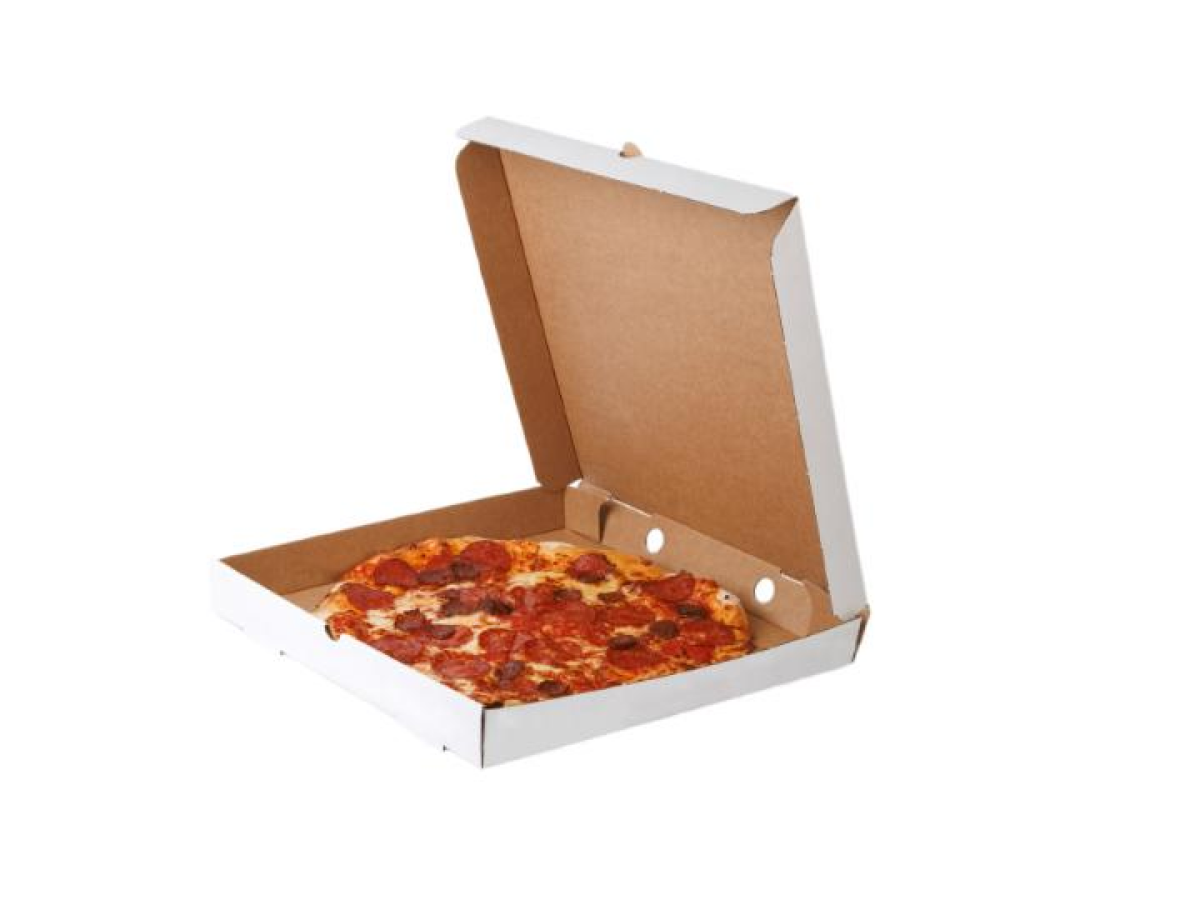 What do you do when the hunger pangs hit at midnight? What about when guests unexpectedly turn up? Or when the guys come over for a late-night soccer TV session?
For occasions like these, it's a good idea to stock up on frozen pizza. Just pull one out of the freezer, pop it into the oven, and 10 minutes later, you can all enjoy a freshly baked, piping hot pizza!
We taste-tested five popular supermarket brands for frozen pizza. Which ones are worthy of a spot on your freezer shelf?
Dr Oetker Ristorante Pizza EDITOR'S PICK!
Price: $9.95 (10-inch pizza). Available at major supermarkets.
Available flavours: Salame, hawaii, mozarella, funghi, quattro formaggi, vegetale
Made in: Germany
Rating: 4.5/5
Dr Oetker's Ristorante Pizza range is one of the bestselling frozen pizzas worldwide. At first bite, its appeal was evident. Neither too thick nor too thin, the crust was of the perfect thickness. The edges were crisp while the centre part retained a pleasant bite.
For all the flavours we tried, the pizzas were liberally spread with mozzarella cheese and delicious tomato sauce. Topped with premium quality ingredients, the pizzas tasted fresh and juicy. We nearly forgot that we were eating frozen pizza!
The wide range of flavours meant that there was something for everyone. The clear and easy-to-understand pictorial cooking instructions was another big plus. Dr Oetker's Ristorante Pizza is definitely worth stocking up!
Gourmet Pizza Delights
Price: $9.90 (10-inch pizza). Available at major supermarkets.
Available flavours: Chicken proscuitto New Yorker, al fungi, cheese
Made in: Singapore
Rating: 4.5/5
Gourmet's pizzas stand out from the crowd with their cream-based sauce. It's a delightful change from the usual tomato-based pizza sauce.
The smooth and tasty sauce was deliciously addictive, and paired superbly with the cracker-like pizza crust. We liked how the thin and light crust stayed delectably crispy even when cold.
Their range is limited, but what they lack in quantity, they make up for in quality. Our favourite was the chicken proscuitto New Yorker–a lavish creation of tasty chicken ham, fragrant parsley, and juicy sliced onion.
Ital Pizza
Price: $8.15 (10-inch pizza). Available at Cold Storage (Centrepoint).
Available flavours: 4 formaggi, vegetariana, caprese
Made in: Italy
Rating: 3.5/5
Handmade, leavened for 24 hours and cooked in a wood-burning oven, this made-in-Italy pizza looks like authentic wood-fired pizza.
Unlike machine-made crusts that are of uniform thickness, Ital Pizza's crust has that uneven thickness—thinner in the centre, thicker around the edges—that could only by achieved by hand.
We liked the crisp, delicate and airy crust, which was topped with fresh-tasting ingredients. The 4 formaggi (4 cheeses) pizza was surprisingly addictive, but the vegetarian pizza was rather bland. For both flavours, they could have used more tomato sauce to provide additional flavour and moisture.
Sunshine Pizza
Price: $6.25 (two 6-inch pizzas). Available at major supermarkets.
Available flavours: Hawaiian, satay, turkey ham, seafood, cheese
Made in: Singapore
Rating: 3/5

Each box of Sunshine Pizza has two separately-sealed pizzas, which gives you the option of having just one as a light snack, or two as a full meal.
The robust tomato sauce was lip-smackingly good. With generous amounts of pineapple chunks and chicken sausage, the Hawaiian pizza was a crowd favourite. The satay chicken pizza was rather dry and overly strong on spices, but the tender chicken and sweet pineapple chunks saved it from being a total mess.
Unfortunately, the great toppings were marred by a less-than-ideal crust. Too dense and thick, the doughy-tasting crust didn't do any justice to the pizzas.
Pedro's Pizzeria
Price: $10.25 (9-inch pizza). Available at major supermarkets.
Available flavours: Hawaiian, supremo, pepperoni, meat lovers, margherita
Made in: Australia
Rating: 2/5
The pictures on the boxes looked extremely enticing. We were also very impressed with the liberal amount of toppings on the pizzas. However, they looked better than they tasted.
There were several things we didn't like about this brand. To start with, the pizzas had a highly "processed" taste. We were unimpressed with the dry crust as well. The watery tomato sauce lacked richness in flavour. Also, there wasn't enough sauce and cheese.
We tried the Hawaiian and supremo, with the Hawaiian faring slightly better. Overall, both pizzas were dry and tasted rather artificial. It's pizzas like these that give frozen pizzas a bad name.
---
This archived article appeared in an earlier version of HungryGoWhere and may not be up-to-date. To alert us to outdated information, please contact us here.