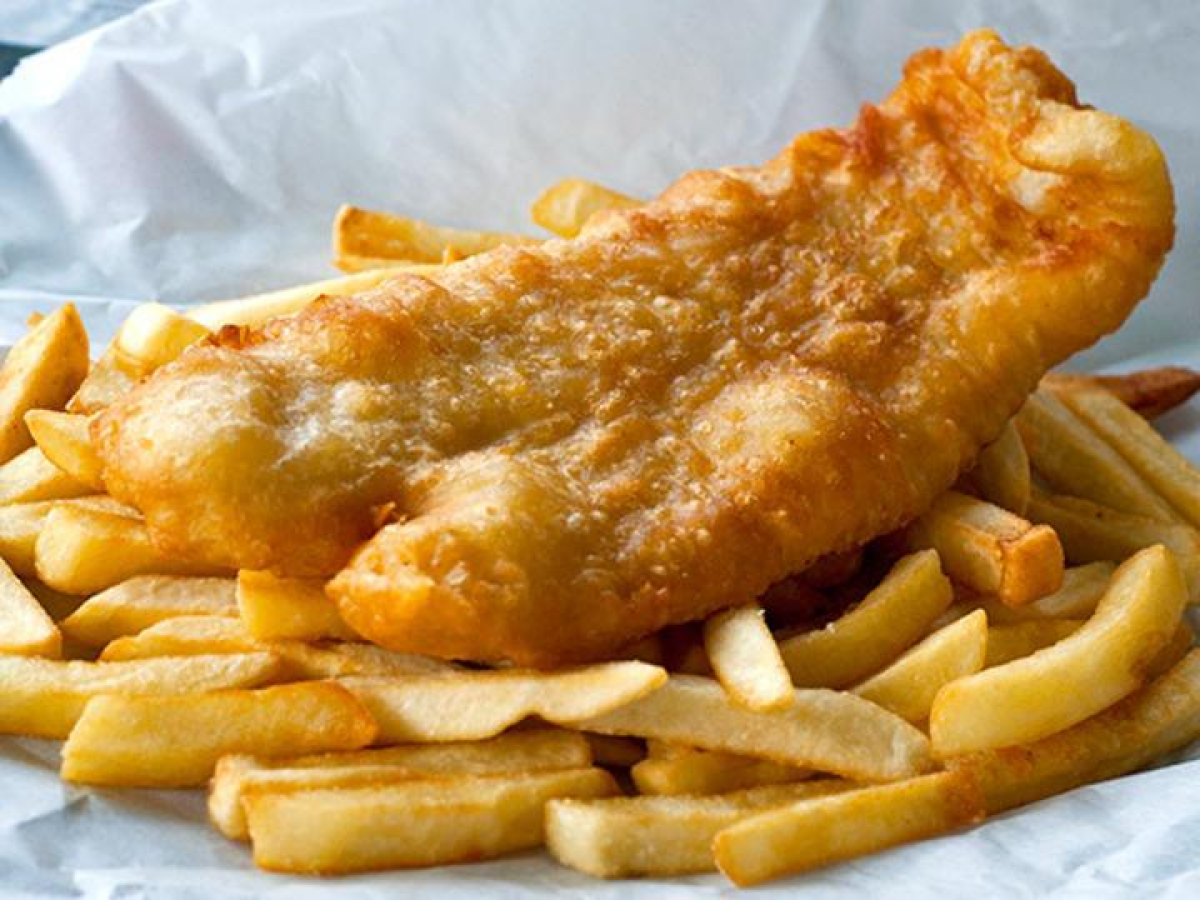 These days, fish and chips is very much a part of our local cuisine. From hawker centres to restaurants, this much-loved dish is available nearly everywhere.
However, due to localisation, the preparation of fish and chips in Singapore may not stay true to the authentic British version. Traditionally, the fish is dipped in batter, not breadcrumbs. Some places here use American-style French fries or shoestring fries, but British chips are significantly thicker. Also, in England, they sprinkle salt and malt vinegar over fish and chips, something which we don't normally do here.
Here's where you can find the most authentic and best-tasting Brit-style fish and chips in Singapore, tried and tested!
Molly Malone's famous fish & chip
What we like: Mildly seasoned yet flavourful on its own
Address: 56 Circular Road
Opening hours: mon-thurs: 11am-12am, fri:11am-3am, sat:12pm-3am, sun: closed
Rating: 4/5
Molly Malone's is the first Irish pub to open in Singapore. Though we usually associate Irish stew with Irish cuisine, Molly Malone's best-selling dish is English fish and chips.
Why is it such a crowd favourite? Probably because it consistently tastes awesome and offers good value! Each order comprises four reasonably large pieces of battered fish and a side of chips. The flaky, juicy fish is mildly seasoned and is rather flavourful on its own. Gorgeously golden, the batter could be a little thinner, but is sufficiently light and not oily.
Their thick-cut fries are also superbly executed. Wide and flat, they are incredibly fluffy on the inside, and manage to stay crispy and grease-less on the outside.
Tartare sauce and ketchup is served, but malt vinegar has to be requested for.
Muddy Murphy's Fish N Chips 
What we like: Light and crispy on the outside, moist and tender on the inside
Address: 442 Orchard Road #01-02 to 05, Claymore Connect Singapore
Opening hours: Sun-thurs: 11am-1am , fri-sat: 11am-2am
Rating: 3.5/5
Here's another Irish pub that serves more-than-decent fish and chips!
Although our battered fish was slightly over-browned, it had a lot of potential. The batter was thin, light, and crispy, while the fish was very moist and tender. However, the batter was a tad oily. This lack of temperature control is probably more of an occasional oversight than a regular occurrence.
The chips were better executed, remaining crisp till the end of the meal. One bonus here is the serving of mushy peas, which is a traditional British accompaniment to fish and chips. Other condiments served are tartare sauce, ketchup, and malt vinegar. We finished off our meal with a tall glass of Coca-Cola.
Smiths Authentic British Fish And Chips
What we like: Batter coating is thin and light
Address: 271 Bukit Timah Road, #01-02 Balmoral Plaza Singapore
Opening hours: Daily: 11.30am-10.15pm
Rating: 3/5
This fish and chips specialty shop claims to serve authentic British fish and chips. They have the widest choice of fish, including cod, haddock, and plaice – which are most commonly used in Britain for fish and chips.
Although the batter coating is thin and light, it is also limp and very greasy. We were also not very impressed with their fish. Our haddock was dry and stringy. The singular piece of fish was rather smallish in size.
As for the chips, they aren't the usual variety that we're used to. This version is more like hand-cut fried potatoes. The exterior is not dry and crisp; rather it's quite oily and limp. Some of us didn't like it at first, but the rich taste of the potato slowly grew on us. It tasted especially good doused in malt vinegar.
Though they claim to be authentic British fish and chips, there's no point being authentic if the food fails to impress our tastebuds. Considering that this is a self-serve joint — with plastic cutlery and food wrapped in paper – prices are on the steep side if you choose more expensive fish like cod and halibut.
inSing.com made anonymous visits and paid its own meals at the eateries featured here.
---