Where's the best BBQ stingray?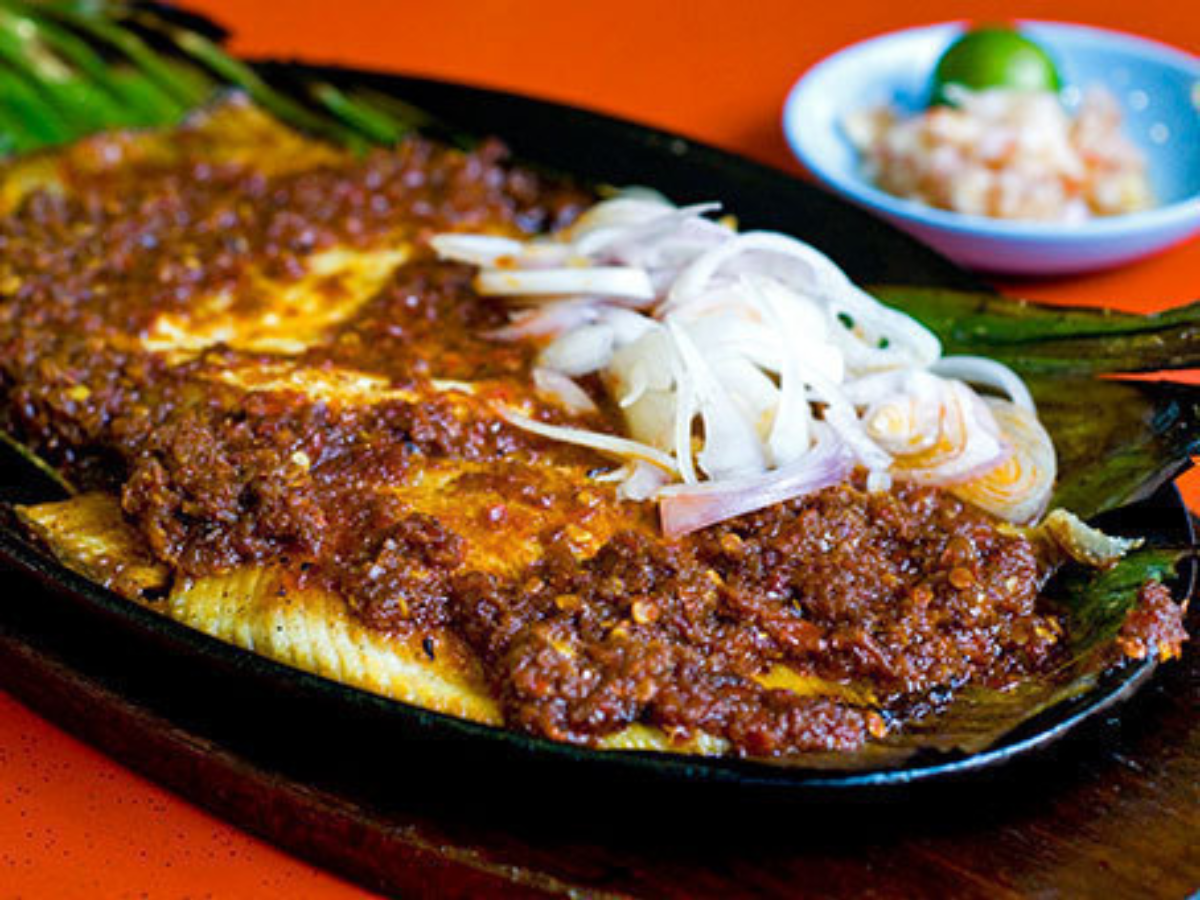 Barbequed seafood is one of Singapore's favourite pig-outs. And one dish that nearly always gets ordered is stingray (skate).
What makes stingray so popular? Mostly, its appeal lies in its unique texture. Stingray doesn't have fine bones, which makes eating it a breeze. Also, its silky smooth and tender flesh seems to go especially well with a robust sambal belachan spread, loved by so many of us..
Here are five highly popular BBQ seafood hawker stalls that are famed for their BBQ sambal stingray. How do they measure up against one another?
B.B.Q. Seafood EDITOR'S PICK!
Yung Sheng Road, #03-178 Taman Jurong Market & Food Centre
Opening hours: 4pm-10pm, closed alternate Thursdays
Price: from $8.00
Rating: 4.5/5
BBQ Seafood's sambal stingray sizzles in every sense of the word! Presented on a hotplate, the fish is served sizzling hot and retains its heat throughout the meal. The exterior is beautifully browned, while the flesh remains gorgeously tender and succulent.
Although the fish could do with a more distinct charred flavor, the intense sambal more than makes up for any blandness. The chilli is so spicy it'll make you sniff! Our tastebuds were left tingly numb at the end of the meal. In addition to belachan, the sambal has a bold scent of fresh herbs.
Thankfully, the topping of sliced fresh shallots helps to provide some relief. And the side dip of tangy pickled shallot and fresh lime provides another piquant zest that lifts the taste to a heavenly level. In short, B.B.Q. Seafood's sambal stingray is simply shiok!
Rong Guang B.B.Q. Seafood
Blk 127 Bukit Merah Lane 1, #01-230 KPT Coffeeshop
Opening hours: Wed-Mon: 4pm-10.30pm, closed on Tues
Price: from $10.00
Rating: 4/5
For chilli wimps, Rong Guang's BBQ stingray is your answer. For those who like it hot, the sambal here might be a tad too gentle, but it's nothing that some sliced chilli can't fix.
Though it's mild on heat, Rong Guang's dried shrimp-spiked sambal is strong on flavor. While on the sweet side, the chilli boasts complex flavors and the aroma of fresh herbs. In fact it is very much like a 'chilli jam' that can be enjoyed by the spoonful. Each piece of moist and soft stingray is liberally slathered with this sweetish, creamy-textured sambal.
Besides the sambal, the grilled fish is also well-executed. The edges are lightly singed, and the flesh remains superbly soft and juicy. Easy on the palate, Rong Guang's sambal stingray is definitely worth a visit!
Tokyo
Blk 503 West Coast Drive, #01-07 Ayer Rajah Food Centre
Opening hours: Daily: 5.30pm-12am
Price: from $8.00
Rating: 4/5
Even days after eating our plate of BBQ stingray at Tokyo, its intoxicating scent continued to haunt us. Expertly seared to a crisp, the charred skin infused the fish with a wonderfully smoky aroma.
Amazingly, the flesh beneath remained silky smooth and moist. There was little doubt that the stingray was supremely fresh.
While the grilling was impeccable, we wished the chilli had more complexity. It's sufficiently spicy, and mildly scented with curry leaf and lemongrass. But it would be perfect if the chilli had more sweet and savoury flavors for balance.
Banana Leaf BBQ Seafood
Blk 450 Clementi Ave 3, #01-271
Opening hours: 11am-12am
Price: from $8.00
Rating: 3/5
Portions here are generous. Our slab of stingray was respectably thick and very juicy. But we wished it had been seared by stronger flames. The fish tasted more like it'd been steamed rather than grilled. As such, it lacked a sufficiently smoky fragrance.
Veering towards the savoury side, the sambal has well-rounded flavors. Its mildness will suit those with sensitive palates, but those who like it hot will find that it lacks oomph.
Also, it lacks the fragrance of fresh herbs. Thankfully, the accompanying pickled shallot and cincalok help to lift the sensation.
Boon Tat Street BBQ Seafood
8 Raffles Ave, #01-15J Makansutra Gluttons Bay, Esplanade Mall
Opening hours: Mon-Thu: 5pm-2am, Fri-Sat: 5pm-3am, Sun: 4pm-1am
Price: from $10.00
Rating: 2.5/5
The fall in standards here was most disappointing. Looking like it had been pre-cooked, our stingray was barely warm when served. The flesh was dry, stringy, and had a slight fishy smell.
Their famous sambal still showed signs of greatness. Bold with herbs and spices, it was spicy and aromatic enough without being overwhelming. But, like the fish, the sambal was also too dry.
We certainly hope this was a one-off incident. Given that this particular stall is located in a popular tourist destination, the same dish we had would be an embarrassing misrepresentation to our overseas guests.
inSing.com visited these stalls anonymously and paid for its own meals.
---