Interview: Tea-ing off with Carrie Chen from Tea Bone Zen Mind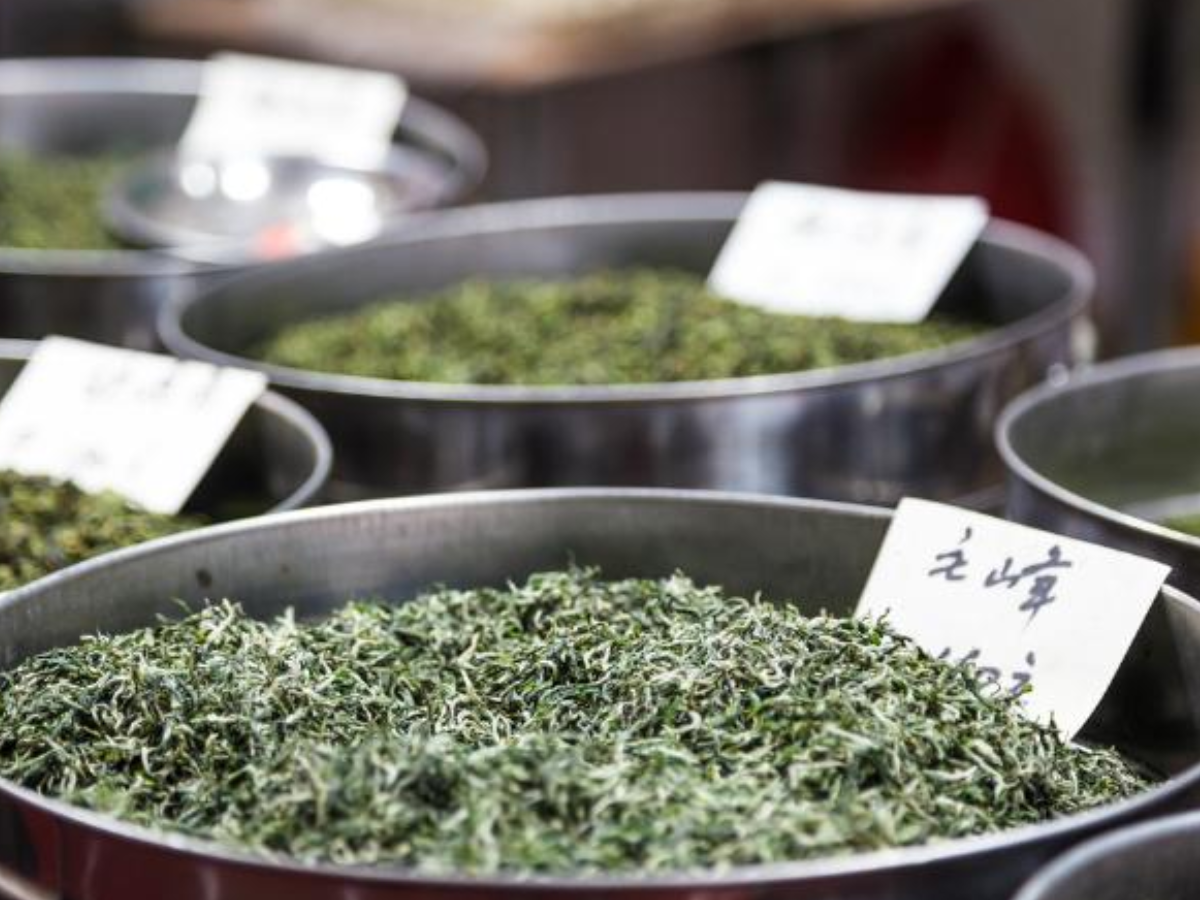 Ask anyone to speak on the topic they're passionate about and chances are, they'll gush about it. So it came as a surprise that tea artist Carrie Chen maintains her Zen-like composure and calmness when asked about her love for tea. There's none of that why-tea-is-good-for-you spiel. Instead, her reply was, "I don't have a fixed idea about tea. I may have studied it for many years, but I'm still learning new things everyday."
The owner of teashop cum cafe, Tea Bone Zen Mind started the shop five years ago. Tea Bone Zen Mind is known for its great variety of gourmet tea including roasted barley brewed with black tea and green tea with sour plum.
How did your love affair with tea start?
Having afternoon English tea with my family was something I grew up with. I couldn't drink coffee since young, so tea was the beverage I became familiar with. My grandmother also ran a canteen stall in the British camp and there was tea all the time. It's also from her that I learnt about silver tea ware, which she had an impressive collection of.
When I was 16, I met a top champion tea brewer in Taiwan and became more exposed to Chinese tea. It was then that I started learning and delving more into Oriental teas.
What would you recommend to tea beginners who don't know where to start?
There's no hard and fast rule. Just keep an open mind and try the different types of tea. You will eventually find the one you enjoy drinking. You know you've found the right one when you feel happy and a great sense of satisfaction drinking it.
How do you tell good quality tea leaves from inferior ones? 
Good tea leaves look and feel crisp, and when pressed, disintegrate easily into powder. Their fragrance is soft and subtle. Tea that hits you with its strong scents is likely to have been artificially scented.
You taste and drink tea all the time. How do you sleep at night?
I may love my tea, but I don't drink it all day long (laughs)! I also take water and juices. But seriously, I think the reason why people have difficulty sleeping is because they have 101 things on their mind. We have difficulty calming our minds when we go to bed. Caffeine has been proven to relax the muscles, so drinking a light tea can actually help you unwind and relax.
How has the tea-drinking trend evolved in Singapore?
We're seeing an increasing number of young people going for better quality tea and appreciating the art of drinking it. At our shop, we're seeing many parents coming to our cafe with their teenaged children to enjoy tea.
Besides tea, the menu at Tea Bone Zen Mind is an interesting mix of savoury dishes too. What are some of the must-tries?
Our "cha ye dan" (tea egg) is very popular. It is brewed with three types of tea and the yolk remains golden and moist. We are also known for our cucumber sandwiches, which is very traditionally British. We adapted it and came up with our own version and use good quality white bread.
Green tea is used in pretty much everything from cakes to ice-creams. Do you have any fancy green tea concoctions?
The green tea we offer at Tea Bone Zen Mind is of the finest grade. It's known as gyokuro and is different from the standard green tea, sencha. Gyokuro is traditionally served to the emperors of Japan. At the cafe, we pretty much don't do anything with our green tea except to just brew and drink it.
What is one thing people often find surprising about you?
That I take canned iced tea drinks and have a cup of teh-o almost everyday. I don't have a particular favourite stall–I just get it from whichever coffee shop I happened to pass by. I also drink teh tarik. I haven't found the perfect one in Singapore. The best teh tarik is made from Indonesian tea dust.
What's your other passion?
I love traditional European folk dances! I dance to relax. Recently, I was in Romania and Bulgaria for a month to take part in folk dancing events there.
Tea Bone Zen Mind
38A Seah Street
Tel: 63344212
Opening hours: Mon to Sat: 11am-7pm; closed on Sun and PH
---