Singapore Noodles? A national dish-grace.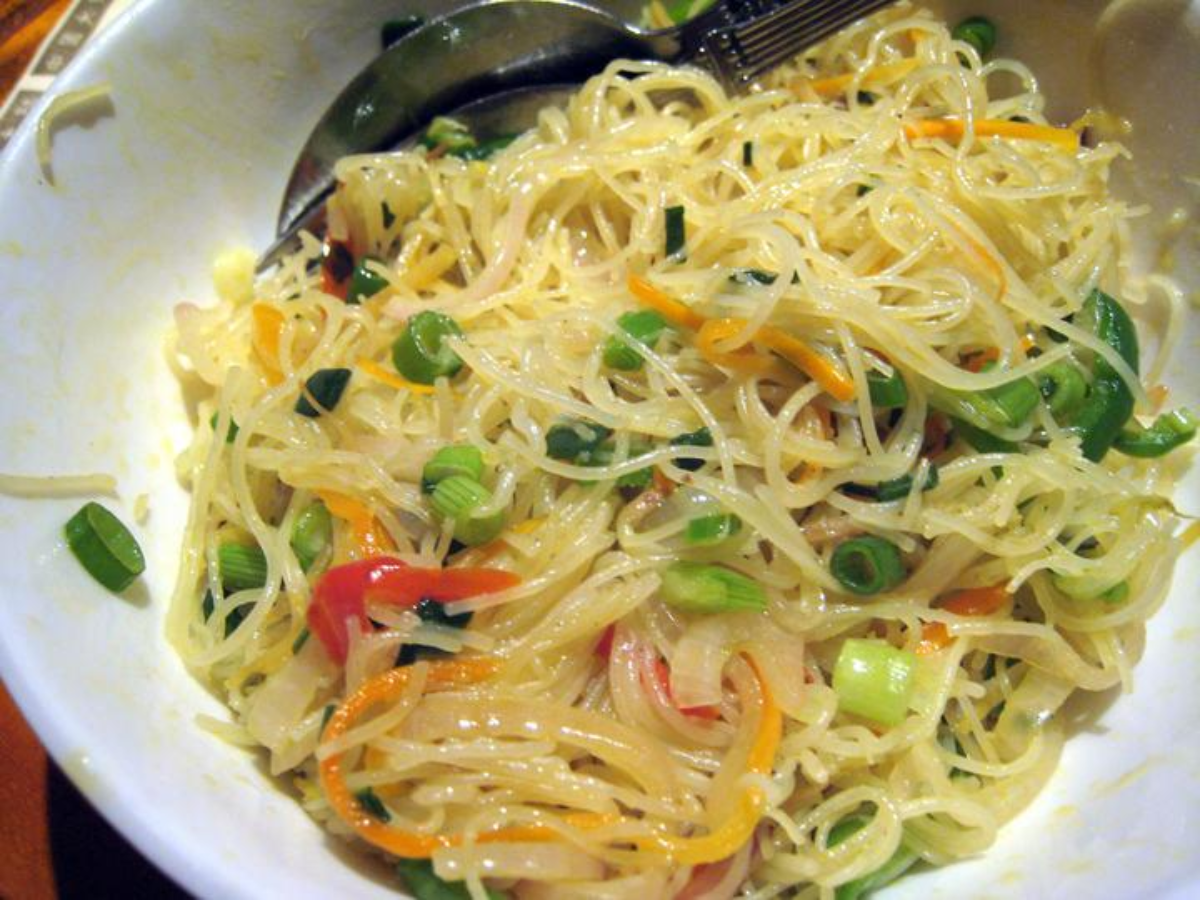 The quickest way to get into an argument about food with a Singaporean is to insist on the existence of Singapore noodles. While the dish can be found on Asian restaurant menus all over the world, there is no such thing on this food-loving island. And insisting that it's an actual dish will only raise the ire of gastronomically proud natives.
"What is it? Bee hoon (rice vermicelli) fried with curry powder?" scoffed one incredulous Singaporean gourmet when I mention the dish. "Who even makes that in Singapore? No one would eat it!"
Yet apparently, lots of people do. In western parts of the world, especially the US and UK, Singapore noodles is typically fried rice vermicelli flavoured with curry powder. It could contain anything from sliced red and green peppers and carrots, to chicken, beef, bok choy and char siu. British food companies like Waitrose and Marks & Spencer even sell frozen versions of the dish.
Our Malaysian neighbours have a rendition of it too, but instead of using curry powder, they typically do it with soy and chilli sauce, and sometimes Worchestershire sauce and ketchup.
Who invented Singapore noodles? No one knows. The popular opinion is that it originated in Chinese-American restaurants in Europe and the US in the early 1980s.
Perhaps it was called Singapore noodles because it sounded exotic. 'Fried curry noodles' just doesn't have the same ring. Or perhaps its name is a nod to the curry powder itself. Curry spices, after all, were traded in Singapore, along the passage between India and China back in the day — although that theory seems a hyper-philosophical stretch. Or perhaps its creator simply wanted to replicate a taste that he or she experienced in Singapore.
Ever the voice of reason, esteemed Singaporean food writer and cookbook author Christopher Tan opines that "it's just a creative misreading of local flavours". "It's not a million miles away from our Indian-Muslim beehoon goreng," he says. "If you think about it — similar basic concept, if very different execution."
Tan has a point. In fact, take out the curry powder and Singapore noodles is not a very different dish from, say, Heng Hwa beehoon or the xin po mi fen sold at zi char stalls all over the island. Indeed, just about every Singaporean — regardless of race — has our own authentic version of fried beehoon made by our mothers, grandmothers, uncles or fathers. So if Singaporeans are going to agree on what Singapore noodles should be, then it may well be the fried beehoon that we each grew up on — that quintessential comfort food be it home made or dished out from a warmed tray or blackened wok at the hawker centre.
The recipe that follows then is my Peranakan mother's soul-satisfying fried beehoon with udang kering (dried shrimp). This is my personal rendition of Singapore noodles — a true and comforting taste of home. What's yours?
---
Passion (and gluttony) for good food led Annette Tan to pursue a career that marries her talent for writing with her love for beautiful plates. Food writer, stylist and instructor, Tan contributes recipes and images to magazines like Appetite (Singapore) and BBC Good Food (Asian Edition), and is the restaurant reviewer for Today newspaper. Also the editor of The Miele Guide, she somehow manages to find time to feed her family and friends often.
---