NINJA Café & Bar: Ninja cafe in Japan is serving piranha ramen, teeth and all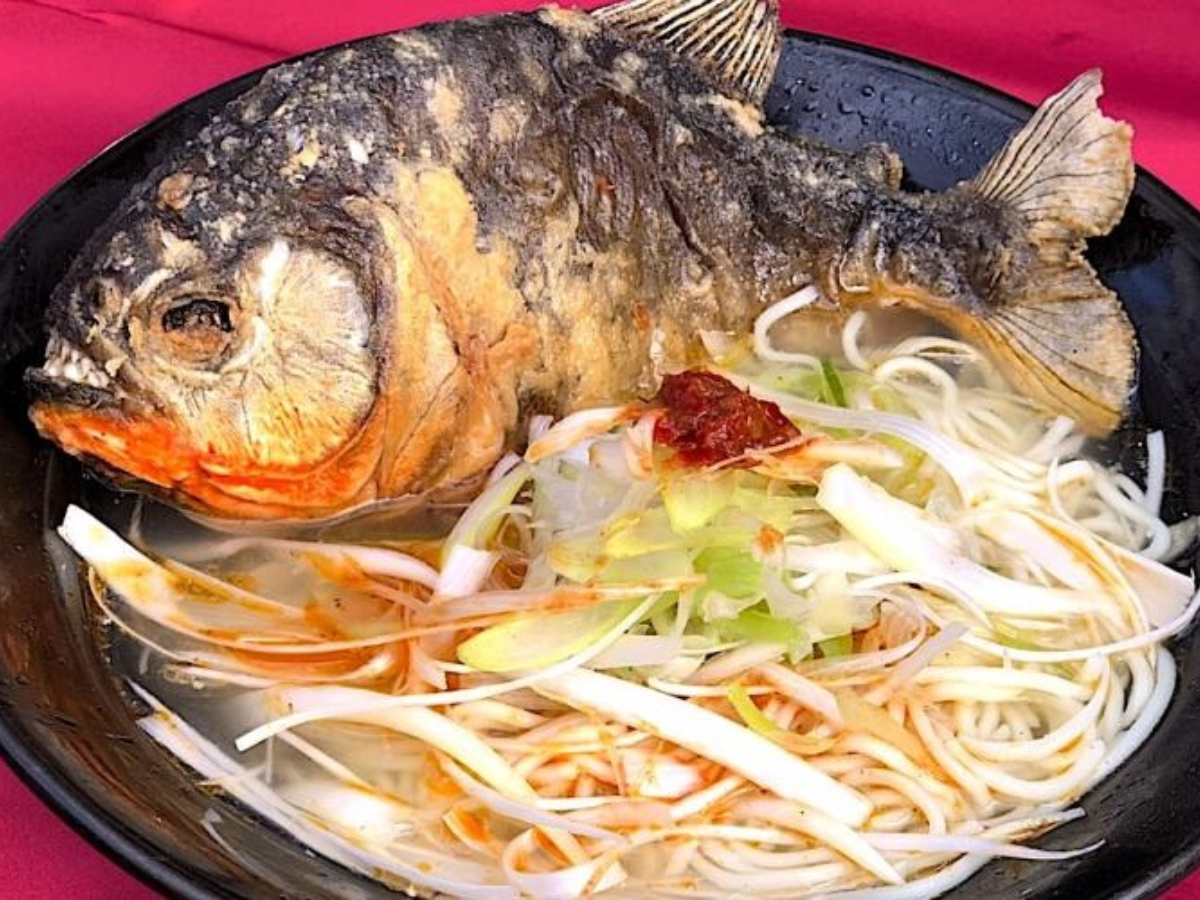 NINJA Café & Bar, a ninja-themed restaurant in Tokyo's Asakusa district, will be introducing limited edition ramen with broth made from real red-bellied piranhas. To up the scare factor, there is also an option to add an entire deep-fried piranha as a topping for the noodles. As the restaurant imported just 2,000 fish for the event, the piranha ramen will only be sold from September 20 to 23, and limited to 300 servings a day.
Pictures shared by the restaurant on Yahoo! Japan, where it is selling tickets for the event, shows a bowl of ramen featuring a whole piranha, teeth and all. A video promoting the event presented to viewers the raw piranha before cooking, as well as the chef preparing the dish. According to the YouTuber who tried the ramen, it tasted pretty good.
This unique meal, which the restaurant reckons is a world first, will cost diners quite a bit. The piranha ramen goes for 3,000 yen ($38), while the fried piranha topping is sold separately for 2,500 yen ($31). At 5,500 yen for the full set, this piranha ramen is about six times as expensive as your average ramen in Japan, which typically goes for about 800 yen a bowl.
While red-bellied piranhas have gained a bad reputation as fearsome fish, they are primarily scavengers and foragers. This means that they do not actively hunt other animals for food. The fish, which is native to South America, is also served as food in some local communities where it is commonly found.
---
This archived article appeared in an earlier version of HungryGoWhere and may not be up-to-date. To alert us to outdated information, please contact us here.