No money, No McDonald's Sauce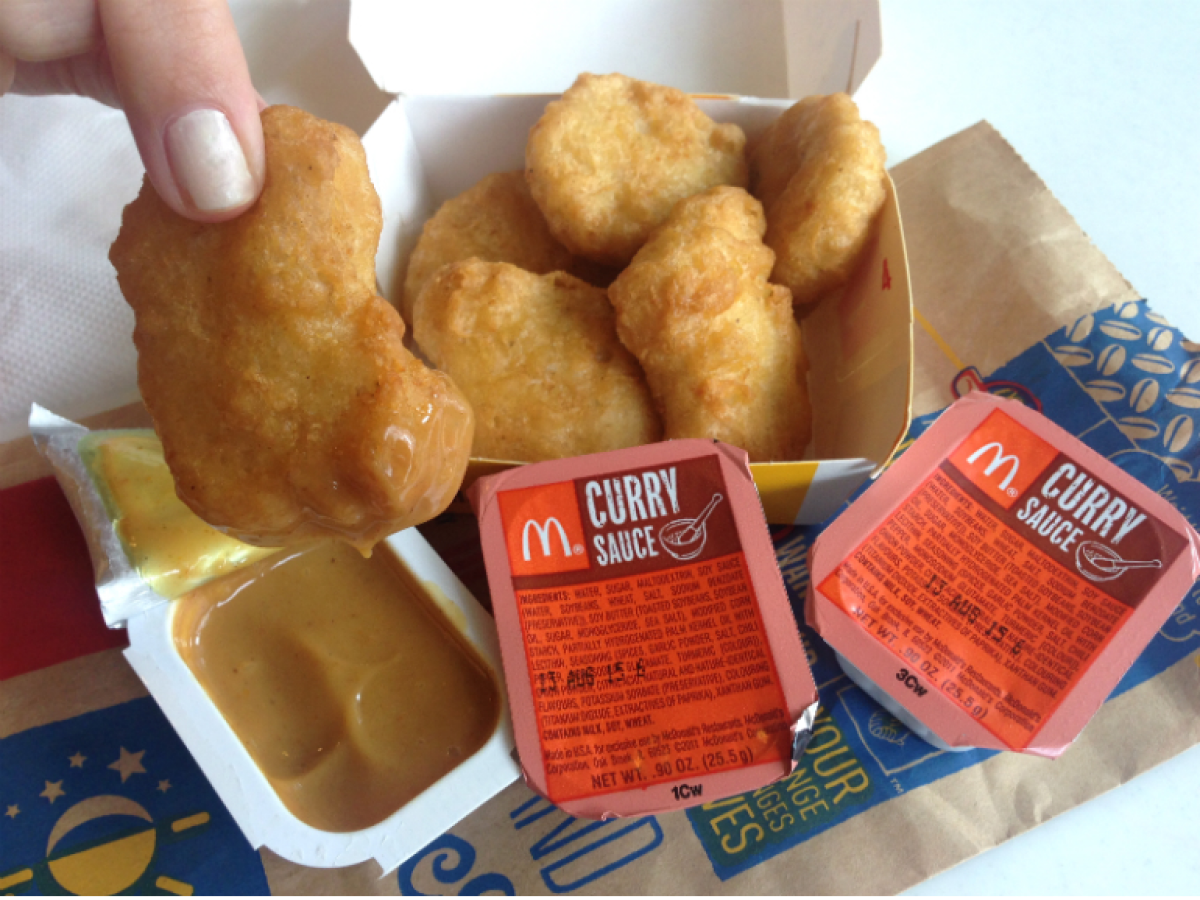 At around 12.09pm this afternoon, McDonald's Singapore posted on the wall of their Facebook page a "new condiments policy" that limits the number of free Chicken McNugget sauces customers can have.
Customers will now have to pay $0.30 for each extra packet of Curry, BBQ or Sweet & Sour Nuggets Sauces across its 186 outlets in Singapore.
In their Facebook post, McDonald's Singapore cites waste reduction as the reason for the introduction of the policy and reassures that this policy does not mean the absence of free sauces: "[Customers will] still have at least one free Nuggets Sauce with your Extra Value Meal or Chicken McNuggets orders, [only] customers who consume larger amounts of sauce need only to pay $0.30 for each additional unit."
The considerate fast-food giant also included a chart for customers who respond better to visual representation. The 'Love more, waste less' chart does not merely detail how many free sauces customers are entitled to, it is also a plea: "To help reduce wastage, we need your support to save our sauces."
Here is the gist of it: if requested, you can get one packet of Curry, BBQ or Sweet & Sour sauce. If you buy six or more pieces of chicken McNuggets; it's one complimentary sauce for six pieces, two for nine and four for 20. Anything more is $0.30 per packet.
The wall post has ruffled up a lot of feathers – the post is going strong; after five hours of posting: it garnered 412 likes and 404 comments, and these keep on coming. Commenter Wei Siong Ang said, "Honestly, this initiative does helps to deter customers from asking more than its required and prevent wastages. However, it should have been more tactful." While Adele Pang asked, "Will you give me back $0.30 for not taking your curry sauce?"
Tan Li Jia posted a piece of constructive criticism: "McDonalds, I hope all your staff are educated on the new policy on the sauces. All staff must know they have to offer a packet of sauce for 6pcs nuggets and upon request for one more packet, give it for free. Many are charging 30cents [sic] for the first packet upon customer's request. That will only frustrate the customers as it's not the same as what the policy had stated in black and white."
The much-loved curry sauce was temporarily discontinued due to compromised packaging in November 2011. McDonald's was largely praised by the Facebook community for explaining the sauce's discontinuation in November, but the response this time is less positive.
This current charge-for-sauces policy was on trial for a month from 25 July at 30 of McDonald's north-area outlets.
In countries such as Japan, the United States and Australia, McDonald's already charge customers for their McNuggets sauces. Singapore, then, seems to be slow in comparison on the uptake. Perhaps the long-standing free-factor explains why Singaporeans have grown so attached and feel entitled to the McNuggets sauces.
Whatever the reason, please don't take it out on the waitstaff. After all, they're only paid $4.50 per hour to carry out orders.
---
This archived article appeared in an earlier version of HungryGoWhere and may not be up-to-date. To alert us to outdated information, please contact us here.