Wedang: This hawker stall sells excellent Malay dishes!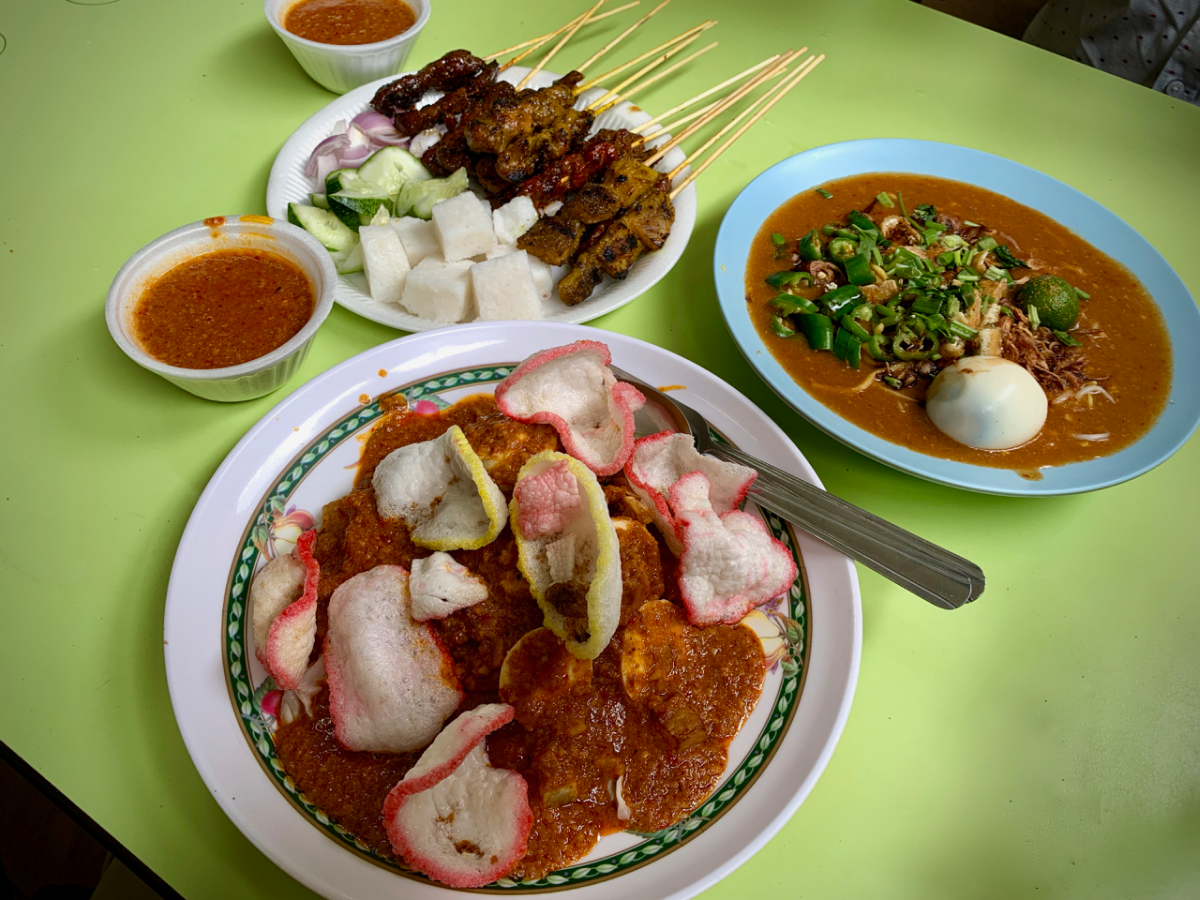 It is hard enough to find hawker stalls that are good in one dish, but Wedang, which specialises in Malay cuisine, manages to have impressively high standards across many dishes.
Located in Golden Mile Food Centre since 2005, the stall sells Malay dishes like mee rebus, mee soto, gado gado, tahu goreng and satay.
Started by Azman Kamis who in his late 50s, he left his job at PSA International in 2003 to sell tahu goreng and epok epok (Malay curry puffs) in a coffeeshop. In 2004, he joined his cousin's satay stall in Golden Mile Food Centre, took over the reins a year later and started Wedang.
The tahu goreng ($3.50) is easily the best dish. You can taste the natural taste of the peanuts in the thick sauce and the overall flavour is very balanced — sweet, slightly spicy but with just a light tanginess to balance it out.
It can also easily feed two as they use an impressively large piece of softly firm, fresh hard tofu and it is fried to a nice crisp.
The other highlight is the satay ($0.70 a stick) as there is more than the usual amount of meat on each stick and the grilled meat manages to remain soft and juicy.
Their satay sauce is also not overly sweet or oily. There is instead an emphasis on the taste and crunch of the peanuts.
Their other three dishes — mee rebus, soto and gado gado — while not excellent, still manages to be admirably good.
The chicken stock used for their soto dishes (soto options; $4 and up) is nicely robust but it has less spice flavours, so the flavour isn't as three-dimensional as it could be.
A soft begedil comes with every soto dish but the overall price is the same as other Malay stalls.
The gado gado ($3.50) is also well made as it has tempeh that stays nice and toasty and lovely fried potato and tofu cubes.
Their mee rebus ($3) comes with a nice, thick gravy with rounded stock flavours and is not overly sweet.
They used to sell Nasi Ayam but have since done away with it. They have instead expanded their soto options to include soto babat (tripe) and soto campur (chicken and tripe).
---