Tan's Tutu Coconut Cake: The Original tutu kueh stall in Singapore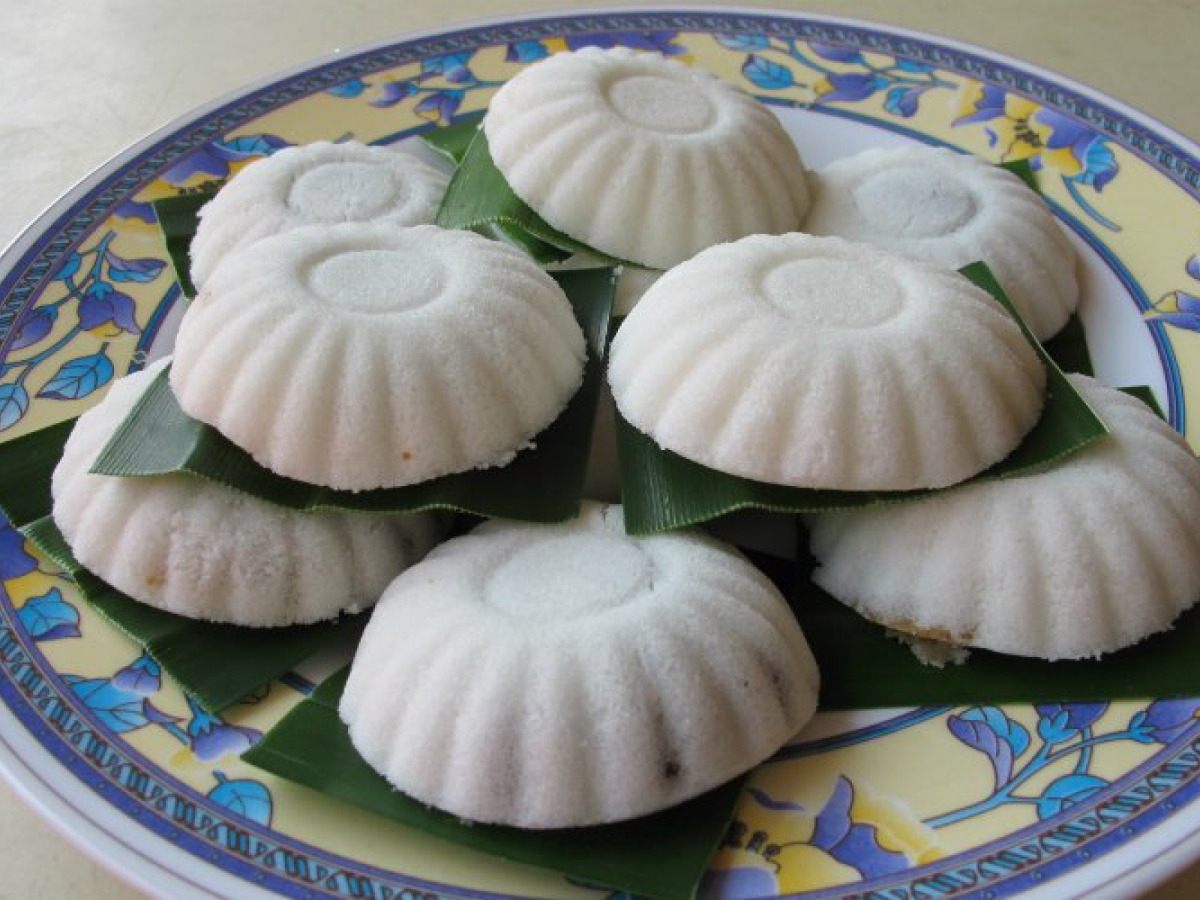 When it comes to kueh, it's the nonya variety that receives the lion's share of the glory. But I still have a soft spot for tutu kueh, a uniquely local creation that was a regular childhood snack for many people of my generation, even if it is no longer as popular as it once was.
It's Tan's Tutu Coconut Cake to which the humble local snack's origins can be traced. (This is not to be confused with the very similar putu piring, which has a gula melaka filling instead of peanut or coconut, and is often smaller in size. Putu piring is said to have its origins in South India.)
Tan's Tutu Coconut Cake was founded some time in 1932 by Tan Eng Huat. He started his stall selling song gao, a rice flour cake popular in Fujian, China. Later on, he turned the rather hefty rice flour cakes into bite-sized snacks, and chose to pack it with a filling of either peanut or coconut.
The family business has endured — even flourished — since then, and it's now his daughter, Tan Bee Hua, who manages its day-to-day operations.

It was on a Saturday when I visited Ms Tan at Tan's Tutu Coconut Cake's Havelock Road outlet. Even at 56, Ms Tan works swiftly, nimbly sifting flour and filling it into moulds. And, despite the afternoon heat, people patiently queue for their mid-day snack.
"I've been doing this for many years, and I first started when I was a teenager," Bee Hua explains. "My siblings and I helped to clean the pandan leaves and fry the peanuts."
During the 90s and early 2000s, when Tan's Tutu Coconut Cake expanded and boasted five to six outlets, they had to hire workers to help out. They had since cut down to just two stalls due to manpower issues, with Bee Hua mostly manning the stalls herself. "It's hard to find and train workers," she says.
Still, Tan's Tutu Coconut Cake is not a purely one-man show; other family members still find ways to get involved. It is Bee Hua's nephew, Jacky, who responds to media queries, and who was the one who facilitated the interview for us.
To a bystander, making tutu kueh may look like a simple process. But like all other confections, tutu kueh-making is a craft that demands attention to detail.
"When filling the moulds, you musn't press the flour too hard, if not the tutu kueh will come out dense, and the moisture and softness won't be there."
"The quality of flour is very important. We use jasmine rice flour because it is more moist and has a softer texture when cooked," Bee Hua tells me. "It's also more fragrant, and is not as rough or coarse as other flours."
"The jasmine rice flour we use is pounded for hours, and we make sure to sift it so that the flour becomes lighter."
According to Bee Hua, the way the filling is prepared always matters greatly. Lazy hawkers take short cuts and come up with lacklustre tutu kueh.
"If you go to the pasar malam, you will sometimes find tutu kueh with dessicated coconut that has been mixed with orange sugar. And you can tell those don't taste good. For us, we make sure to fry our coconut with gula melaka, so that it is not just sweet but the flavour is rich."
While some other hawkers use pre-packaged peanut, they pound and roast the peanuts inhouse.
Tan's Tutu Coconut Cake has also launched a new chocolate flavour recently. The dark chocolate chips which are used for it contain 60% cocoa content, according to Jacky, as they wanted the chocolate to taste more deeply chocolatey and less artificial.
As far as we know, Tan's Tutu Coconut Cake is the only stall to offer a chocolate-flavoured tutu kueh. Why the decision to launch a new flavour?
"It's to appeal to the kids. We have a lot regular customers who are adults," Ms Tan says. "But the younger generation… many of them have never tried tutu kueh. So we came up with the chocolate flavour for them."
"We want to help young people to appreciate heritage food. We want them to continue to enjoy tutu kueh."
---
This archived article appeared in an earlier version of HungryGoWhere and may not be up-to-date. To alert us to outdated information, please contact us here.