Roast Paradise: Does it sell the best Char Siu in Singapore?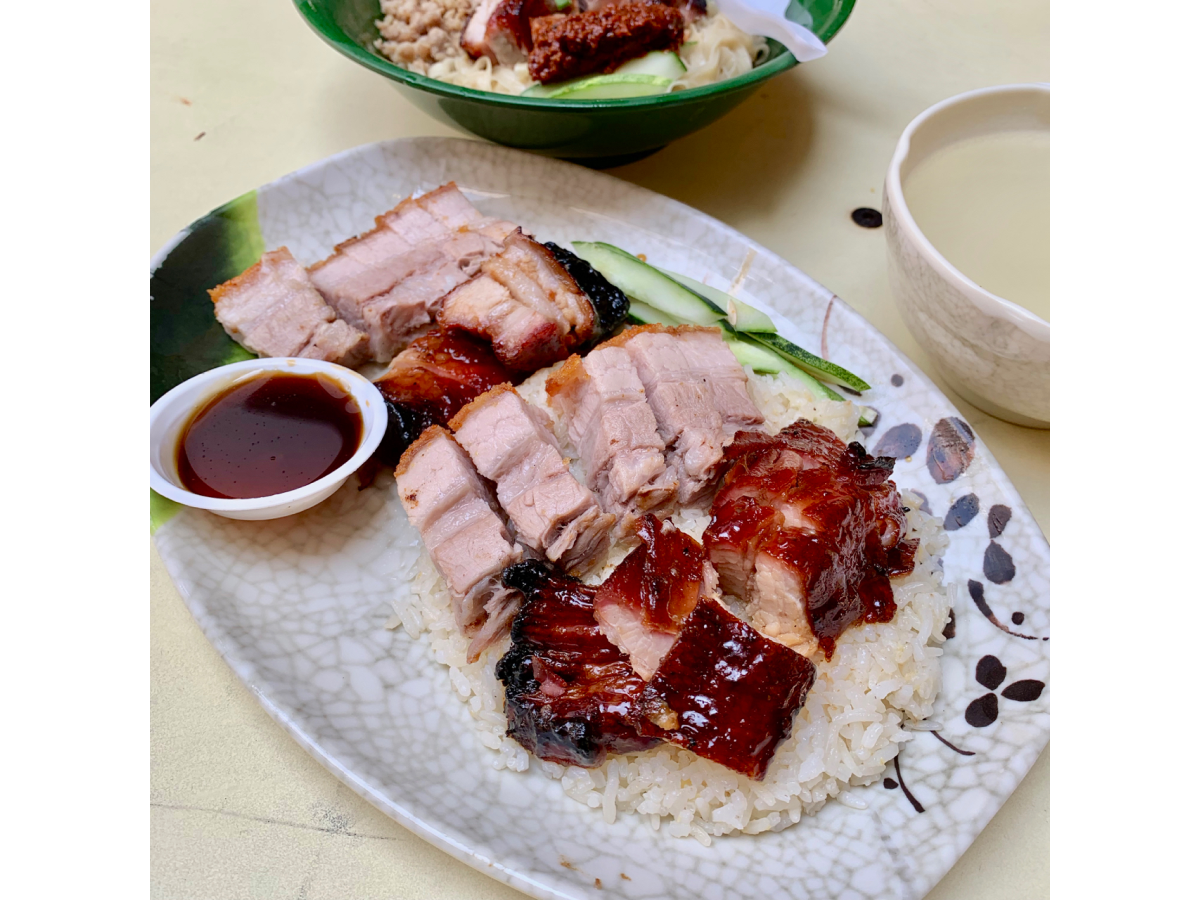 Though only established in 2015, Roast Paradise has quickly built up the reputation as having one of the best char siu offerings in Singapore.
The business now has four outlets spread across Singapore — Old Airport Road, Lau Pa Sat, Tampines and Killiney Road — but the stall at Old Airport Road Food Centre was where they began.
Started by Kai Koh and Randall Gan, 32 and 29 respectively, they left their jobs in the nightlife and events industry to apprentice under Kai's uncle, Bill Khoon who owns the renowned Famous Seremban Favourites in Kuala Lumpur.
Khoon is famous for his Kuala Lumpur-style char siu and Hakka noodles.
Even though they had no culinary experience, Kai and Randall apprenticed under Khoon for a year before starting Roast Paradise.
The results speak for itself. The char siu is the main highlight, with a nice mix of pork fat and juicy soft meat. The flavour is a nice balance between savoury and sweet, and not too intense. Sometimes, you'll encounter meat which is a bit chewier but with a nice caramelised burnt roastiness on the outside.
For additional flavour, they serve a "char siu sauce" on the side. Likely the marinating sauce for the char siu, the flavour is intensely salty and sweet so add it with restraint.
A small note of interest, the stall sign has the words "since 1970" written on it. It doesn't refer to when the business started but it is the approximate date when the char siu recipe was first conceptualised in Kuala Lumpur.
The other highlight here are the Hakka Noodles — egg noodles dressed in a savoury stock sauce and topped off with minced meat. The taste is light but add in the sambal chilli, which is full of oil richness and dried prawn flavour and the overall flavour becomes wonderfully savoury. You can opt to have the noodles with just plain minced meat or add some roast pork or char siu on top.
A minor plus point is that they offer free soup on the side and it has a decent rounded savouriness.
There are some other elements which could use more tweaking, like the siu yok (roast pork). The meat is tender and moist but the crispness of the skin could be more compelling.
The oil and stock-rich rice, commonly found in Hainanese chicken rice, is used at this stall but can be inconsistent — sometimes a little mushy, sometimes a little too firm.
---