[CLOSED] PABLO Cheese Tart: Popular Japanese chain opens in Wisma Atria on August 8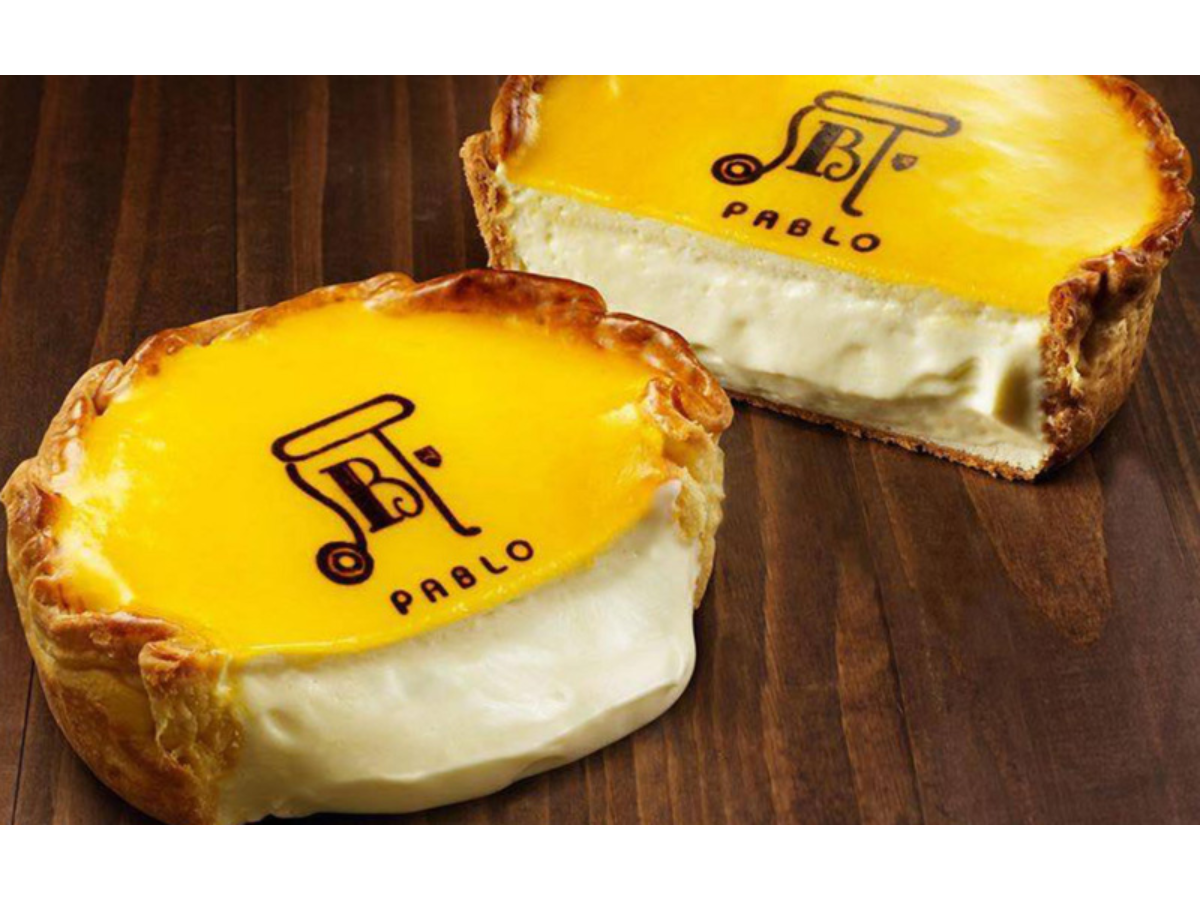 Cheese tart-obsessed Singaporeans now have reason to rejoice: after months of hype and anticipation, the famous Japanese cheese tart chain PABLO will open its Singapore outlet on 8 August 2017.
PABLO Cheese Tart Singapore will be located at Wisma Atria, and will carry many cheese-based snacks and desserts, such as their 15cm-wide Signature PABLO Freshly Baked Cheese Tart, PABLO mini cheese tarts, PABLO smoothies, and PABLO soft-serve ice-cream.
In Japan, PABLO is known to allow customers to choose the 'doneness' of the tarts — whether they want it medium or rare. PABLO Cheese Tart Singapore only offers them in medium doneness. So you know those oozy, gooey cheese cores that routinely launch a thousand Instagram posts? Not gonna find that here.
Other than that, if you've been to PABLO Japan and like it there, you're probably going to want to make a visit to the Singapore outlet. The local chefs have received training from the Japanese staff ahead of Tuesday's opening to try to keep standards here comparable.
That said, how do the tarts fare, taste-wise?
We checked out some of PABLO's offerings in advance to let you know our thoughts.
PABLO Freshly Baked Cheese Tart ($15 for a whole tart)
Like we said, the tarts all come in medium doneness; the cheese custard is firmer here, so don't expect a oozy, gooey cheese core. That said, the tart sports a nicely browned, flaky crust, and is crowned with a delicate layer of apricot jam, which gives the pastry a little sweet-sourness. Overall, we thought the custard's texture just fluffy enough, but where's the cheese flavour? It's a cheese tart that doesn't really taste like a cheese tart.
PABLO Mini Original ($3.50 per piece)
PABLO's Mini Original is markedly cheesier than its larger counterpart. If you're looking for a semi-molten cheese filling, this is the one you should be going for. It's pretty reminiscent of the more "standard" cheese tarts already available on the market, and comparisons to BAKE's cheese tarts will definitely arise. Its crust is crumbly instead of flaky, and we personally enjoyed the extra bite here, something missing in the Original Cheese tart. Overall, pretty good.
PABLO Cheese Soft-Serve Ice-Cream
One lick and we were hooked. This soft-serve is the bomb. Silky smooth, subtly cheesy and not too sweet, this soft-serve ice-cream makes for a light but delicious snack/dessert.
PABLO Premium Cheese Tart ($7.50 per slice, $28 whole)
Basically cheese tart meets creme brulee. This cheese tart comes with a crispy, crackling crown of caramelised sugar. The saccharine burst from the sugar does provide a nice balance to the slightly sour cheese. We were mixed about the texture of the custard — it's a lot firmer and denser than the aforementioned cheese tarts. It is also conspicuously lacking a crust. It's not bad tasting, but this one felt more like a cheesecake than a cheese tart proper.
PABLO Freshly Baked Chocolate Cheese Tart ($18) and PABLO Freshly Baked Matcha Cheese Tart With Shiratama & Azuki ($18)
Think PABLO Freshly Baked Cheese Tart — but with chocolate and matcha/azuki beans mixed in with the cheese. While we enjoyed the original flavour, we can't say our enthusiasm extended to these two tarts. They tasted and felt way too much like a mousse cake, and you could hardly discern the cheese, with the chocolate and matcha flavours just coming across as too overpowering. The Matcha Cheese Tart With Shiratama & Azuki does come with generous amounts of azuki beans and shiratama dango, but because of that the tart is starved of custard. Our least favourite items on the menu.
PABLO Classic Cheese Tart Smoothie ($7.80)
Huh? A cheese tart smoothie? Yes, we know it sounds kind of wacky, but this drink isn't bad tasting. Like the tart, this smoothie is neither too cheesy nor too sweet, but still pretty tasty.
We'll be updating this space with more thoughts on soon-to-be-released items at PABLO, so keep your eyes peeled!
PABLO Cheese Tart Singapore
Address: Wisma Atria Shopping Centre, 435 Orchard Road #01-02/38, Singapore 238877 | Tel: +65 6835 9269 | Opening Hours: 10:00am – 10:00pm
---
This archived article appeared in an earlier version of HungryGoWhere and may not be up-to-date. To alert us to outdated information, please contact us here.