[CLOSED] O.M.G Cafe: Sweet Potato balls, Ramly Burger, and other Pasar Malam Favourites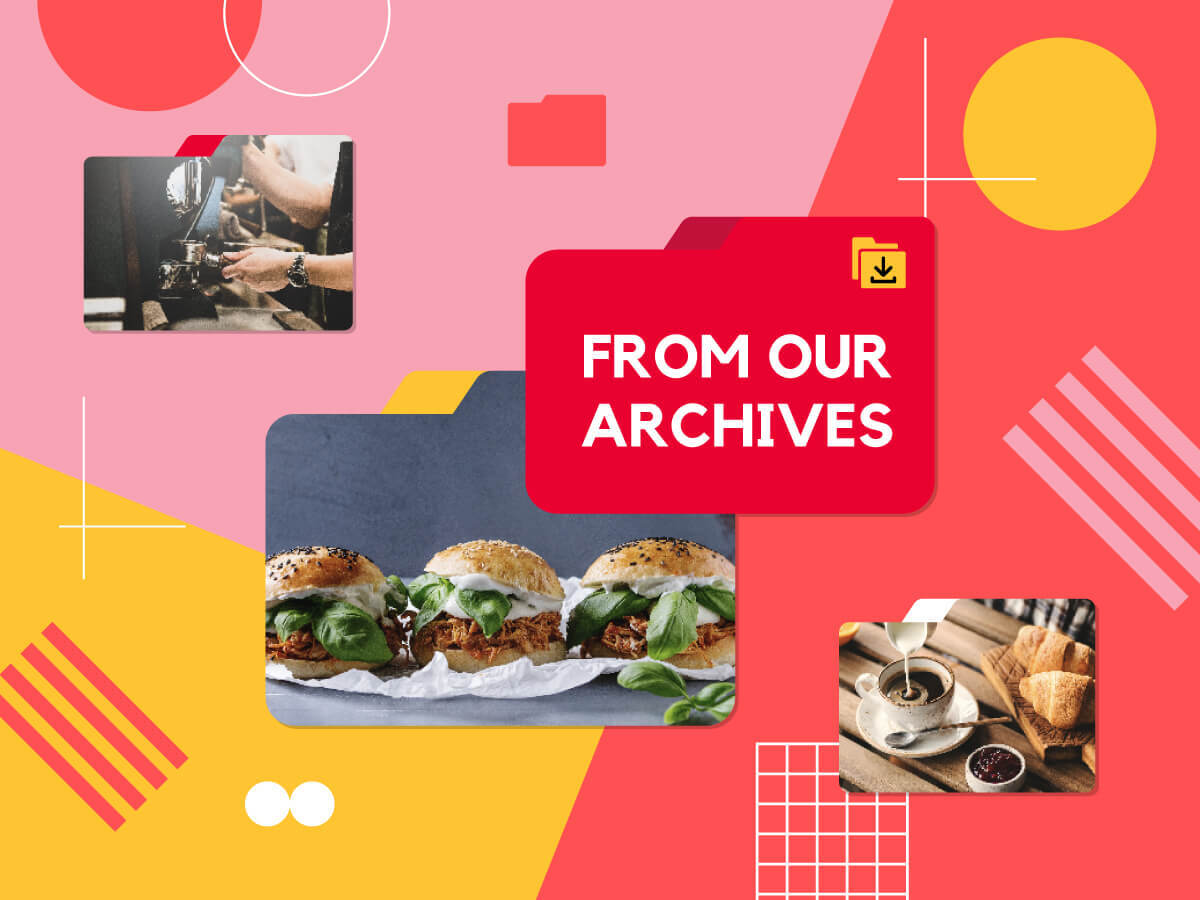 This stall was once known for its sweet potato balls in the Pasar Malam scene. Recently, they unveiled their first-ever container-themed outlet – the O.M.G cafe.
Spotting graffiti of our local food scene on their walls, this new eatery serves the crowd-favourite sweet potato balls and other Pasar Malam signatures like the Ramly Burger.
Located at Haji Lane, the O.M.G cafe was packed with people when we visited early evening.
The guests were not just busy purchasing the savoury and sweet treats on the menu, but they were also snapping photographs with the Instagram-able wall art.
Though it was crowded at the start, the staff prepared the orders quickly, so it took us only about 10 minutes to receive our orders.
We purchased the mixed signature sweet potato balls, Chicken cheese Ramly burger, Cheese Nana, Thai Milk Tea, Strawberry Milk with Jelly and their Grape Sparkling drink.
OUR REVIEW
Their sweet potato balls come in plain, cheese and peanut with milk flavours (priced from $5 to $7). We picked the plain charcoal and signature ones as we wanted to taste the traditional flavours.
This sweet treat was not just aesthetically pleasing, but they were delicious as well.
You could taste the fresh sweet potato notes that were complemented by the texture of the balls. We enjoyed how crispy yet chewy the texture of these sweet potato balls was.
Thankfully, they had not compromised this dish for the other new items on their menu.
Speaking about new items, we decided to give their Cheese Nana ($7) a try.
The serving for this dish is perfect for sharing among three to four people. It holds four slices of battered crispy bananas.
If you love Goreng Pisang, this is a must-try for you. However, they have added a sweet and cheesy touch to the traditional banana dessert.
Atop the banana fritters, you can find generous servings of shredded cheese and sugar. The cheese balanced out the sweetness in the dish, so it was just nice for our taste buds.
Next, we went for a savoury bite with their Chicken Cheese Ramly burger ($6).
Just like the usual beloved Ramly burgers, this came with an omelette wrapped chicken. However, this version had a little more cheese and was not too spicy or peppery as well.
The cheese balanced out spice and pepper, while the omelette was not too thick, allowing you to enjoy the flavours of all the ingredients well.
This had to be one of our favourites as it was such a good throwback to the physical Ramadan bazaars that we got to enjoy in previous years.
To finish off our meal, we drank their Thai Milk Tea. Firstly, all their beverages were packaged in pocket-sized rectangular bottles and came with a little hat too.
The portions of the drinks were rather little for the price point of about $4 to $5. Nevertheless, their bottle designs made for good photos, so we aren't complaining.
This Thai milk tea was a little sweeter than the other variations we have tried before. But, if you love Thai milk tea, you can't go wrong with picking this beverage.
Their Strawberry Milk with Jelly was visually pleasing as it had a layer of milk over some fresh strawberries and red jelly compote.
After stirring it together and sipping it down, we realised that it tasted like an elevated version of strawberry milk.
This might not be the best pick for those who want a lighter or more refreshing beverage. However, it is not often you get to enjoy fresh whole strawberries in milk so perhaps this would make for a good takeaway drink.
The last drink that we had was their Grape Sparkling beverage. This beverage hit us with a mixture of sour and sweet notes and left us feeling a light burn in our throat.
There was a bitter aftertaste that we did not quite enjoy.
This was more of an experimental drink for us, but we did appreciate their fresh servings of grapes at the base layer of the drink.
There are many other treats like their churros and roti john that we did not get to try yet, but overall, the dishes that we tried were surely worth the hype.
While the drinks were not as exciting as we had hoped for, they are definitely worth trying for the colours and bold flavours.
With a surge of scrumptious food, drinks and desserts popping up along Haji Lane, O.M.G cafe surely has quite a competition.
So, the real question is: will we go down to Haji Lane for O.M.G cafe again?
Yes, if we are in the mood for some childhood favourites!
---
This archived article appeared in an earlier version of HungryGoWhere and may not be up-to-date. To alert us to outdated information, please contact us here.