Worth it or not? We try Momolato Café's exotic Gelatos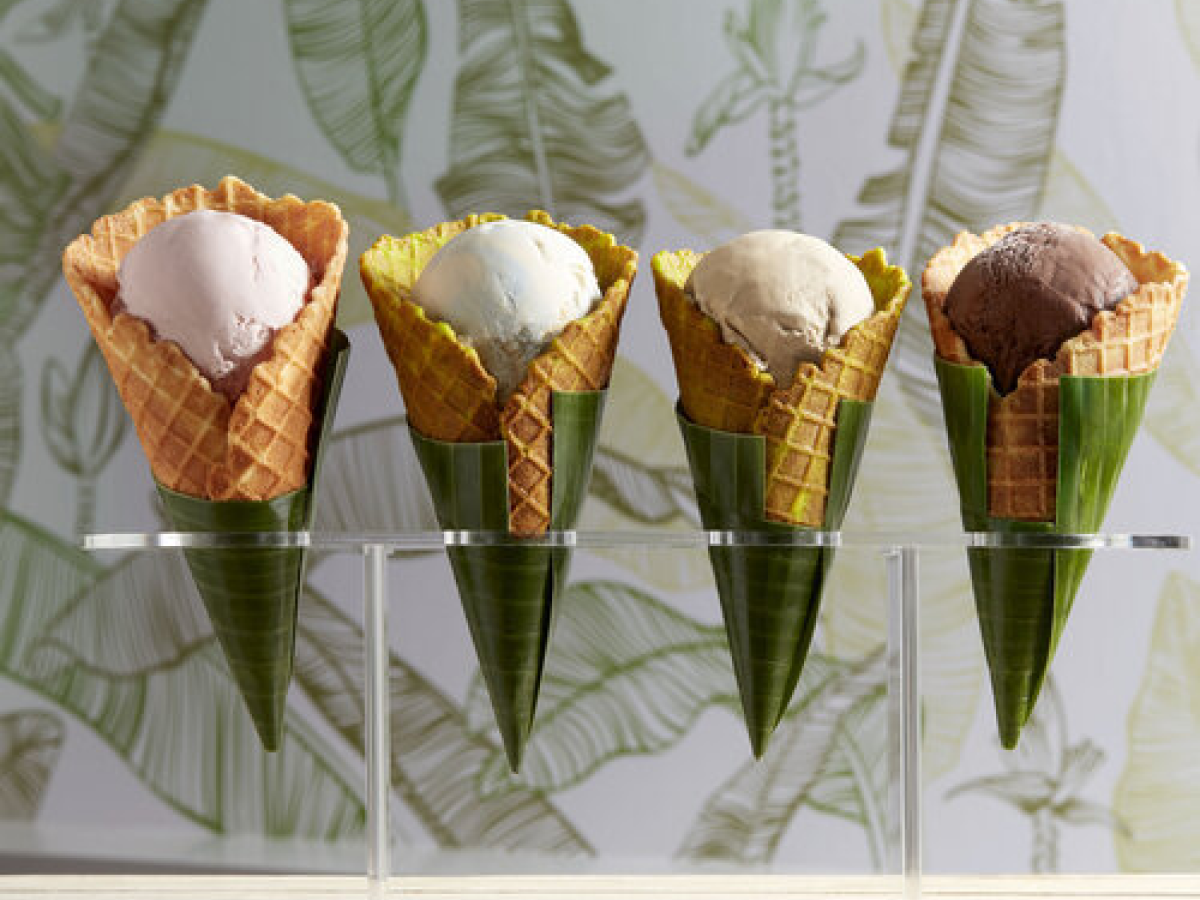 What We Like:
The sheer variety of their 18 unique flavours, ranging from classics like salted caramel to exotic ones like Kochi Yuzu Shiso
The Keto range: These mild but tasty ice cream are as healthy as it gets
What We Didn't Like:
The Pandan Waffle: The light pandan fragrance goes well with ice cream, but can be underwhelming on its own
---
If the recent hot weather is anything to go by, we are right in the middle of dessert season. Gelato maker Momolato, which supplies many of Singapore's restaurants and cafes, has opened its own store at Haji Lane.
The Halal-certified gelateria prides itself in offering gelato made with no additives or artificial flavouring. There is even a range of Keto flavours that are sugar-free and diabetic-friendly, which we were especially excited to try out.
We sampled all 18 flavours that Momolato had to offer and three flavours really stood out: Kochi Yuzu Shiso, Keto Salted Caramel, and Oolong Hojicha Tiramisu.
Our "best flavour for a hot afternoon" prize goes to the Kochi Yuzu Shiso flavour, which was the first one we tried upon stepping into the store. This lifesaver worked its magic right away, with its soothing citrus notes producing a calming effect that instantly made us forget the blistering heat outside. The one-two punch of the sour Yuzu and the refreshing Shisho herb (which tastes similar to mint) was an effective combination, giving the gelato its unmistakable taste.
Next up was the Keto Salted Caramel, which impressed us with its light, airy taste. True to its Keto label, this creamy smooth gelato carried its salted caramel flavour well while remaining relatively unsweet. It will not exactly tickle the fancy of those with a sweet tooth, but for those seeking healthier, low-carb desserts, this will be right up your alley.
Whereas the previous two favours were tried in small cups, we got to savour the Oolong Hojicha Tiramisu flavour in a fragrant pandan-flavoured cone. The rich, aromatic taste of the oolong and hojicha tea leaves features prominently, while the gentle sweetness of the tiramisu completes this exotic dessert. Tea lovers will find much to love with this gelato.
Other items worth trying include the Watermelon Mint and the Watermelon Kiwi Popsicle Spritzer. The popsicle, which was served "bathing" in a spritzer drink, had the right amount of fruity sweetness, and the slice of kiwi fruit, which was frozen inside the popsicle, was fresh and juicy.
We also got to try their pandan waffles, which turns the gelato into a heartier dish for when you are hungry. The waffles work well as a supporting act to the gelato, but can be a little lacking in the taste department when eaten on their own. And although we acknowledge that it was probably a conscious decision, especially given the store's belief in Keto diets, we just felt that the waffle lacked a little oomph for our tastes.
For the environmentally-conscious, it is also worth pointing out that Momolato Café only uses biodegradable tableware.
As a gelateria, Momolato Café has a lot going for it: the plethora of unique flavours, the authentic, health-conscious gelato, and the refreshing popsicles. If dessert is your favourite food and you love gelato even more, this place should be on your must-visit list.
For more information on Momolato Café, visit https://momolato.com/.
Momolato Café
34 Haji Ln, Singapore 189227
---
This archived article appeared in an earlier version of HungryGoWhere and may not be up-to-date. To alert us to outdated information, please contact us here.