Minced Mixed Noodle: Authentic Bedok-style bak chor mee!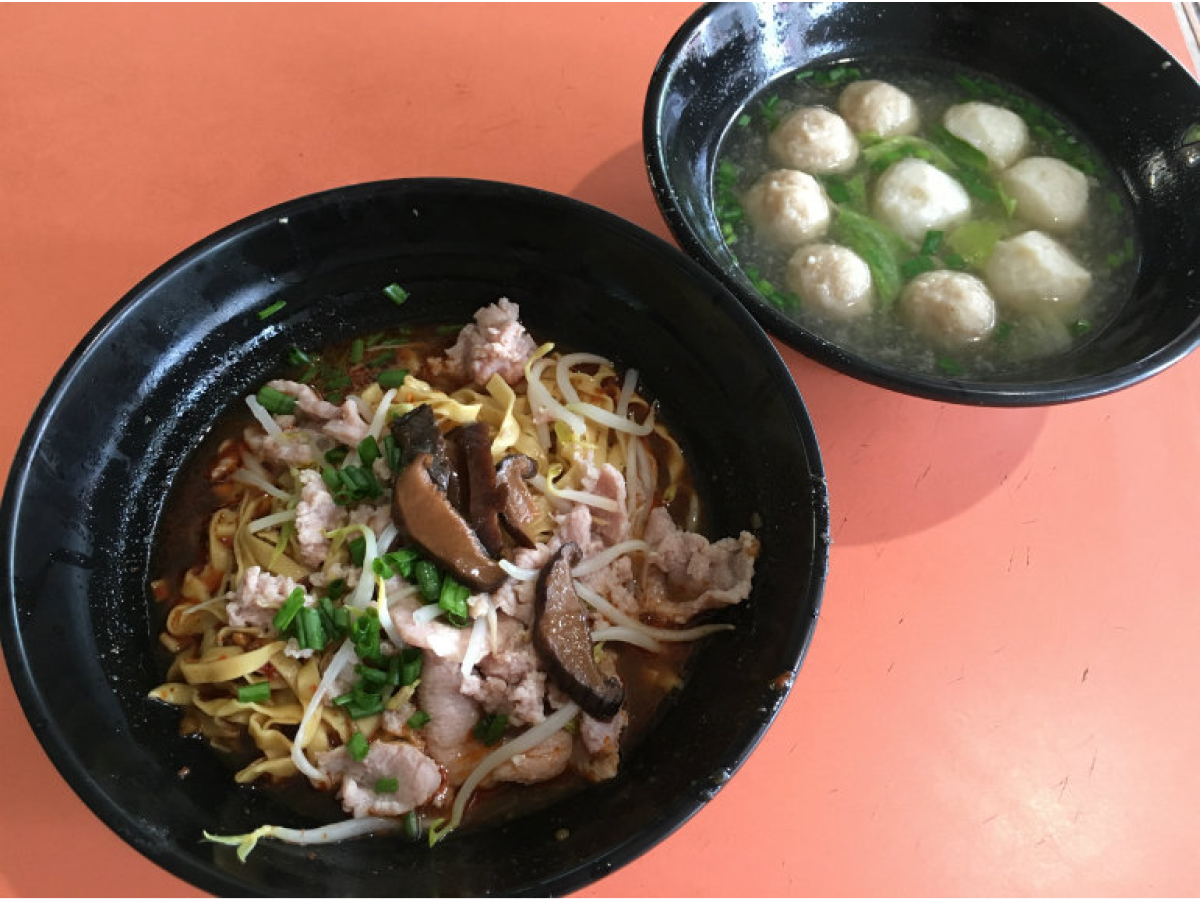 Run by two ladies who have been operating at Old Airport Road Food Centre for the past decade, Minced Mixed Noodle has been attracting a healthy crowd for their version of bak chor mee soup, soupy minced pork noodles — a dish popular in the east-side of Singapore.
This stall follows the original rendition of the dish which has minced pork dumplings (bak giao) and minced pork swimming in a bowl of noodles and stock. The dish is almost the same as made by another stall at Upper Changi Road — 58 Minced Meat Mee, but the two stalls are not related.
The minced pork here is nicely executed with a soft texture and a healthy amount of chopped up pork fat which ends up swimming in the broth.
The noodles come reasonably springy and the broth has a nice rounded savoury flavour with a moderate stock taste and lots of fried garlic and spring onions flavours which are thrown into the soup before it is served.
The dumplings are decently done, filled with minced pork flavoured with tee po (dried sole fish). It's freshly made every morning but the flavours are a little light on the pepper and the tee po.
They do a dry noodle rendition which mixes sweet tomato ketchup and the savouriness and spiciness taking a bit of a backseat. A mix of fried onion, fried garlic and lard oils are thrown in for good measure.
The flavours are decent but for some reason the soup on the side is a bit plain as a consequence. The broth for the soup version is better.
---