Koothurar Nasi Biryani: The insanely popular Beach Road biryani!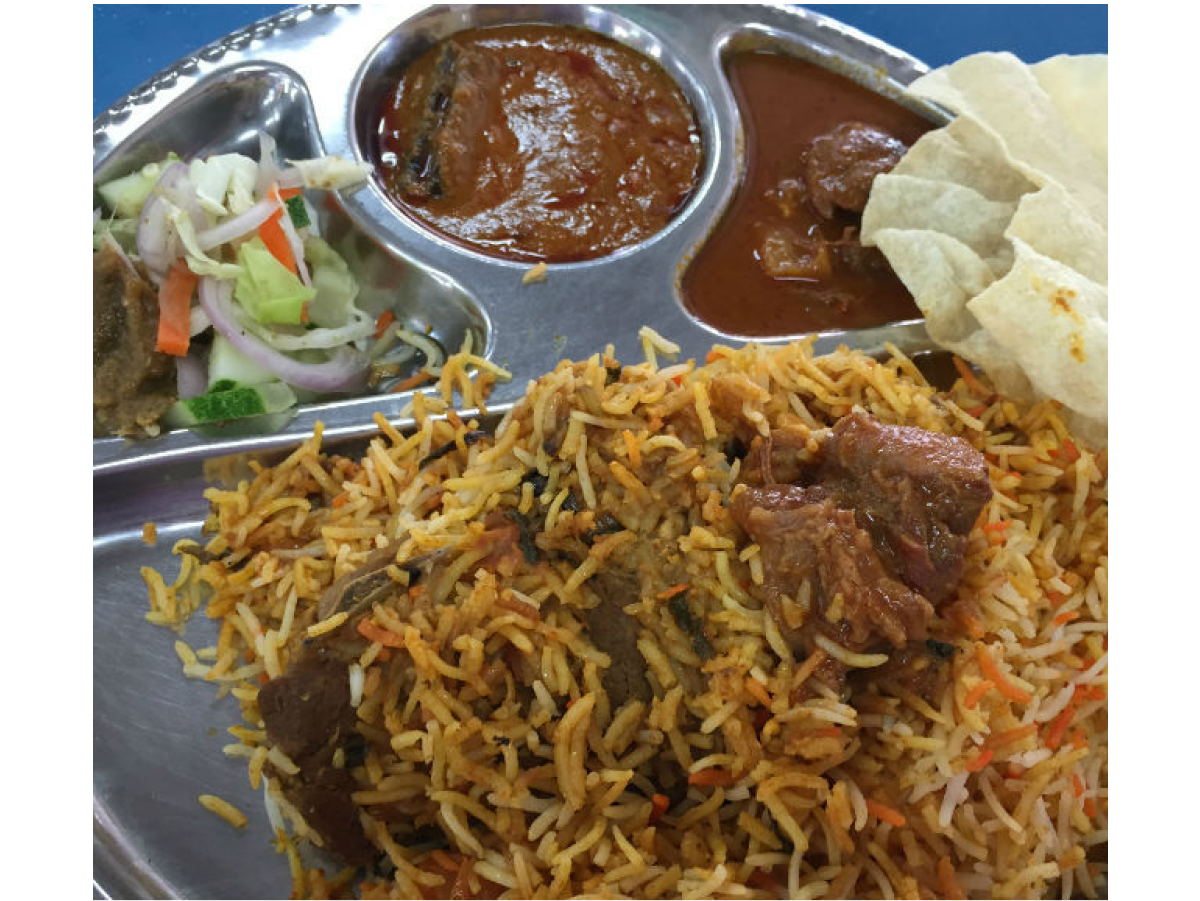 Famously known as "the Beach Road nasi biryani", this stall occupies a corner stall in a coffeeshop below a nearby HDB block, a stone's throw away from Golden Mile Food Centre.
It has no signage, but you'll know which stall it is by the long daily queues that form under the block from 11am onwards for their nasi biryani which is more local Singaporean in style as opposed to the more "authentic" Indian restaurant dum biryanis.
Originally operating in a coffeeshop at Victoria Street in the 1960s, this family business relocated to their present location in 1985.
Every element of their biryani is done right from the masala spice paste which is made from scratch and has no powdery residue in the taste to the incredibly soft and tender mutton and chicken. ($6.50, includes boiled egg)
But the killer is really the amazingly fluffy biryani rice which is made using high-quality basmati rice (very few broken rice stalks) and quality ghee — the fragrance of the ghee in the rice is particularly aromatic.
Examine the rice, and you'll notice that they add a scattering of aromatic spices and herbs like garlic, ginger, onions, coriander and mint.
The thokku/dhal curry gravy on the side is also appropriately thick and tangy with an underlying savouriness and comes with chopped carrots and brinjals.
If you're one of the first in line when they start serving at 11.20am, they'll throw in some masala potatoes, keerai dal masiyal (South Indian spinach and dal mush) or cauliflower poriyal (cauliflower stir-fry) depending on what's available.
---