Hoe Hokkien Mee: A hidden gem where the portions are generous and tasty!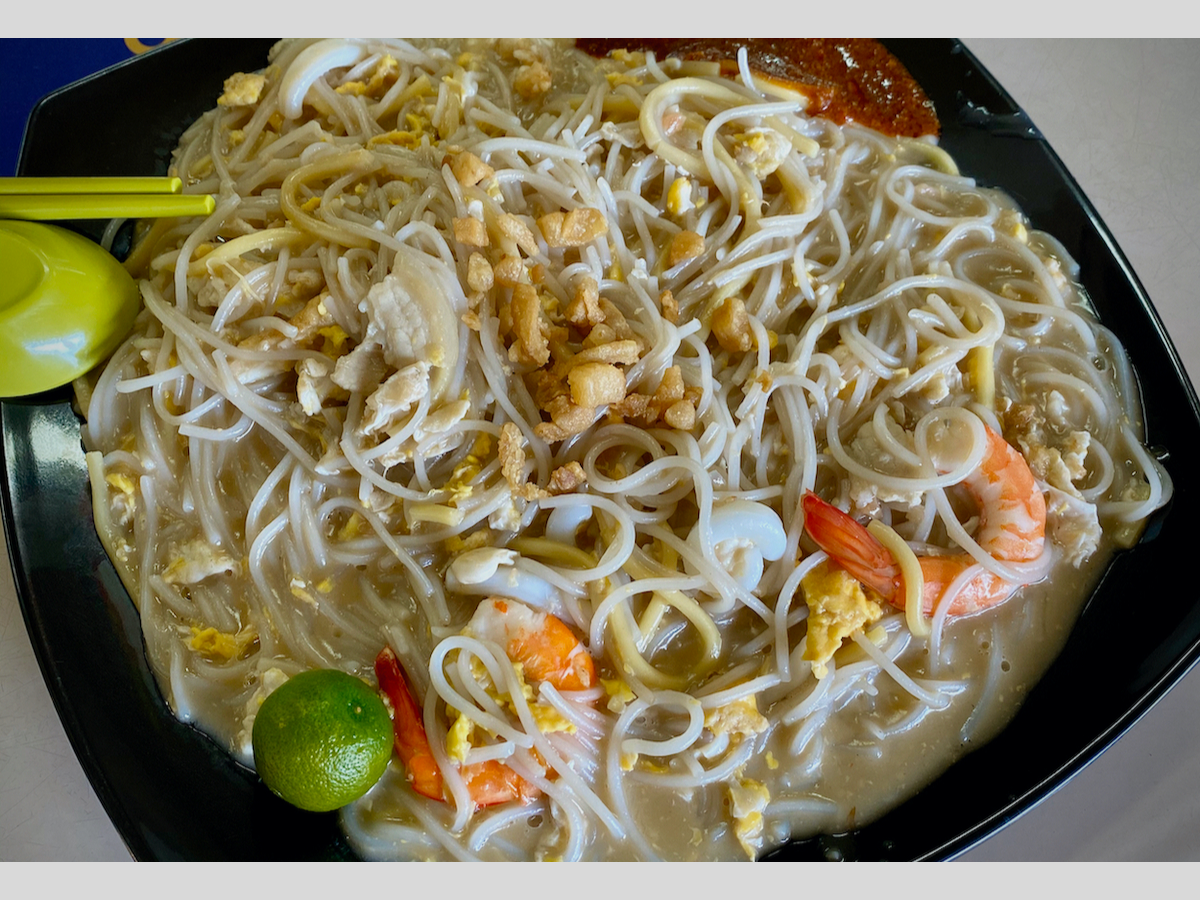 A stall with killer fried Hokkien mee, no media attention and no long queues? This is a real hidden gem.
This stall quietly opened in late 2016 at North Bridge Road Market and Food Centre and has slowly gained a modest following for having a killer soupy-style fried Hokkien mee.
That said, this review comes with a fair warning: it is only for those who love very soupy-style fried Hokkien mee. If you like it dry or only with a little bit of gravy, you can click away now.
Run by a husband and wife team in their 60s, Henry who does the cooking, learnt the basics of cooking fried Hokkien mee from a veteran hawker before refining the recipe to where it currently is at.
Yellow noodles and the thinner version of chor (thick) bee hoon is cooked to a firm, bouncy texture and the stock used — a mix of pork bones and prawn shells — is reduced to a thick soupy consistency that gets thicker and richer the more you leave it to sit.
The garlic-laced stock is very robust and potent with a sheen of pork fat richness and gets better when it is ordered takeaway. The dish is packed in opeh leaf which imparts a light woody aroma to the taste.
The portions ($4/5/8) are nicely generous and are much more than what you would get at other fried Hokkien mee stalls for the same money.
For a $5 portion, you get three medium sized prawns that are nicely blanched and not dry and also some squid ring bits that come very soft and nicely undercooked.
Swirl around the noodles and you'll see cooked eggs and a nice number of pork belly slices but they don't throw in any bean sprouts at all.
Also lacking is any smoky wok hei which would have enhanced the dish even more.
The chilli given out is nicely oil rich and has a strong dried prawn flavour to it. It adds more complex savouriness to the dish but add with restraint as it can easily over-dominate the natural potent taste of the stock.
A modest amount of crunchy pork lard is given out but only if you ask for it. They keep the lard in a small container next to the chilli and the lady boss, Lucy will gladly give out as much as you want.
---
This archived article appeared in an earlier version of HungryGoWhere and may not be up-to-date. To alert us to outdated information, please contact us here.