Hajjah Meriam Family Stall: Kentang Ball is certainly worth a try!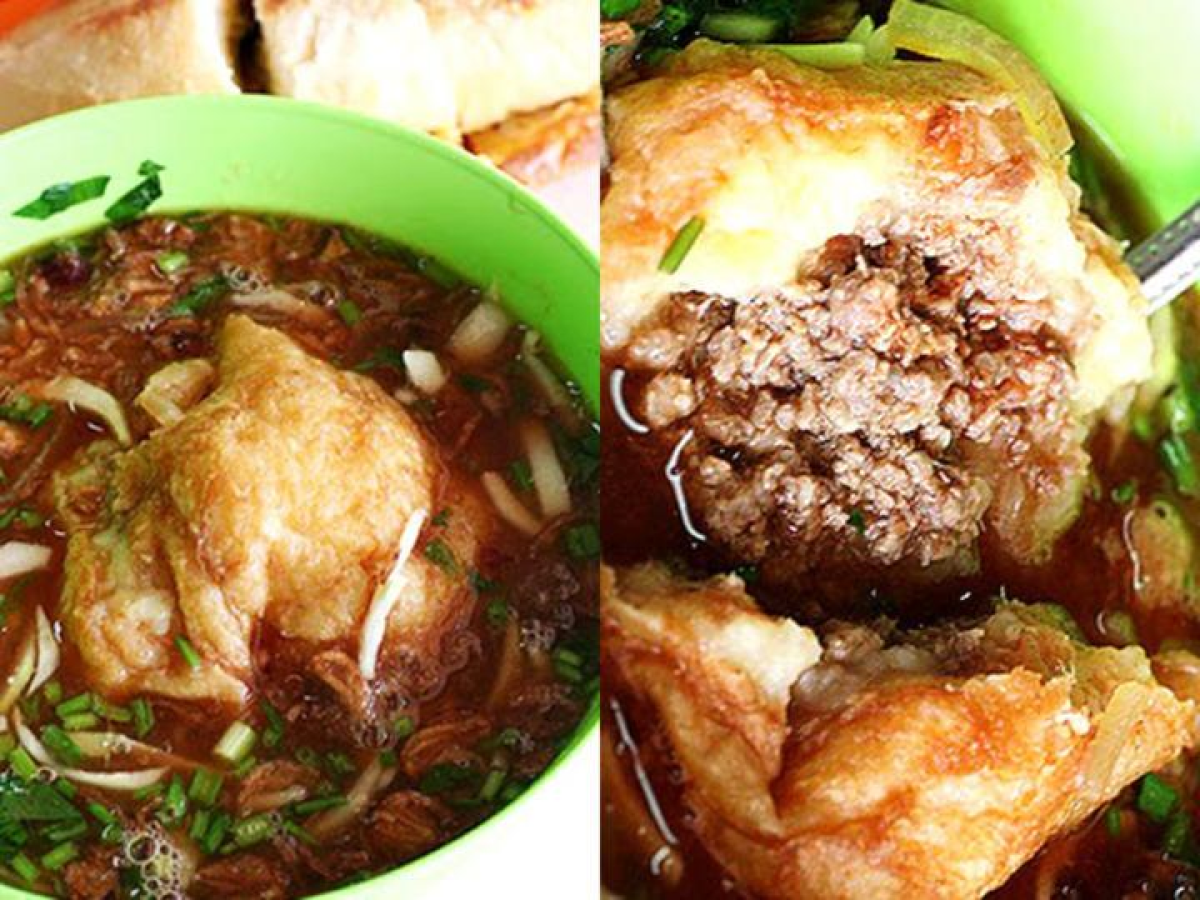 Rating: 4/5
According to Wikipedia, this dish has minced meat, sardines, egg and chopped onions in it and it is fried on a frying pan before being placed into the cavity of a baguette halved lengthwise.  Can you guess what local food this is?
It's kentang ball – which is a novelty for me. It had mashed potato about the size of a cricket ball filled with minced beef inside. The whole thing was deep fried in a batter and then served in a bowl of spicy chicken soup. Imagine eating mashed potato with minced beef and essentially you have it. Certainly worth a try if you haven't had it before.
The roti john here, on the other hand, is something to rave about. After a bad experience in the past, I was apprehensive about the dish, as I didn't wish to waste calories on yucky food again. But thankfully, my faith in the good old roti john was restored after I tried the one served here. The crust was toasted till it was light and crispy and the minced mutton in the omelette was savoury and adequately spiced. It came with a great homemade sweet chilli sauce. The roti john is definitely one of the better ones around.
Rating – Food: 4; Value: 3; Service: 3
Hajjah Meriam Family Stall
Blk 14, Haig Road Food Centre; #01-15
Opening hours: 2pm-10pm (Daily)
---