Ghim Moh Chwee Kueh: You'll either love it or hate it!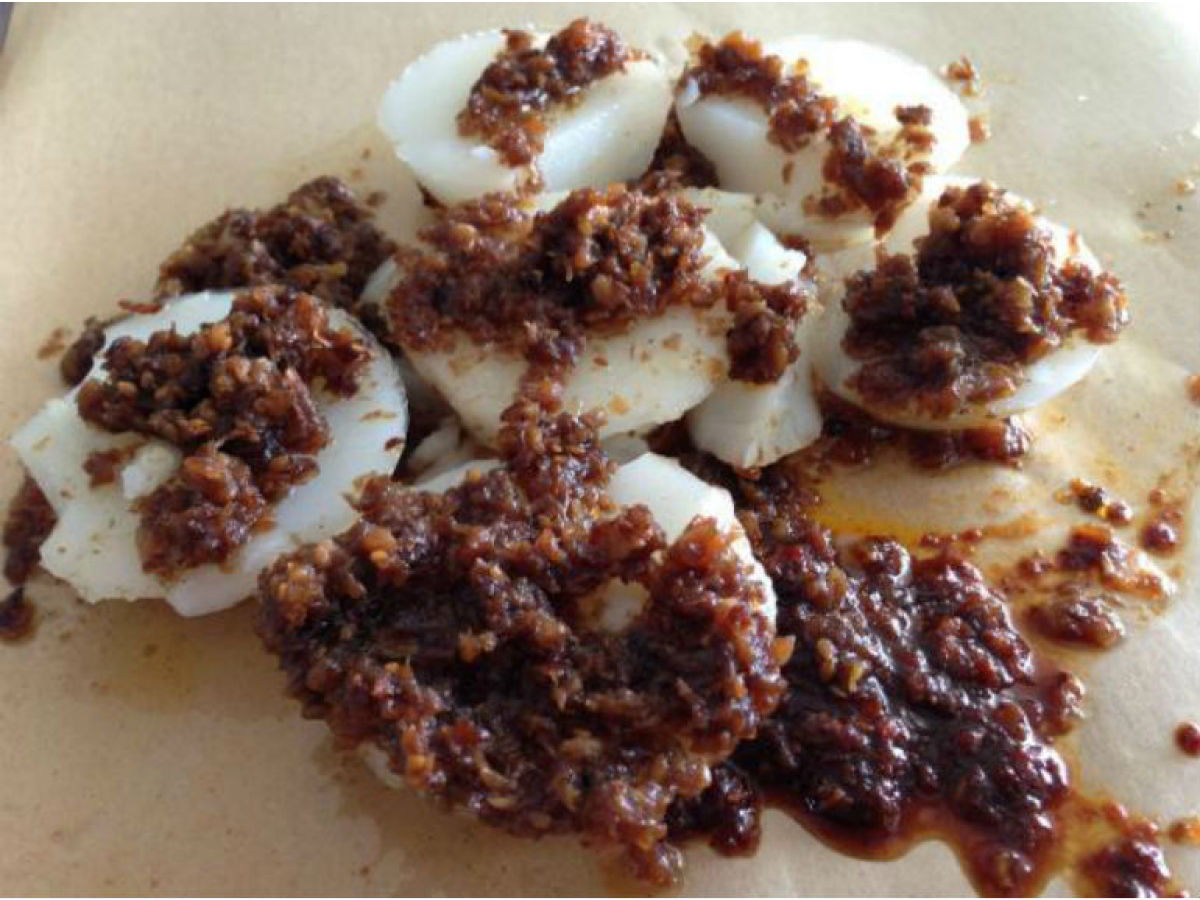 One of the more famous stalls at Ghim Moh, this 61-year-old stall serves a chwee kueh (Teochew for steamed 'water' cake) which you'll either love or hate.
Unlike the sweet savoury chai po (preserved turnip) topping that dominates chwee kueh stalls in Singapore, the topping here has very very little sugar — as per what they claim is the traditional recipe.
The highlight at this stall is that the chye poh mixture is cooked using pork lard, an ingredient which is virtually impossible to find in chwee kueh.
It gives off a great full pork oil richness and aroma and almost all current chwee kueh offerings aren't made with it these days.
The flavours you get are primarily salt, with hints of garlic and pork lard. Simple but extremely flavourful thanks to the use of pork lard.
The chai po mixture is saltier as compared to other stalls, which is why you'll notice that they'll put on less topping as compared to other stalls, because any more and it'll be too salty to handle.
That said, chew on the chai po a little more and you'll taste the underlying sweetness in the chai po once the salt is stripped away.

Unfortunately because of the lesser amounts of chai po topping, it has led to some people complaining on the internet about how stingy the chai po amounts are at this stall.
As for the sambal chilli, it is uncompromisingly made: add some in and you'll detect the spiciness, the flavour of chilli pepper, a bit of sourness to cut through the oil-richness and that's it.
There are no other added flavours that other stalls use like savoury dried shrimp to distract you (or enhance, depending on how you look at it) from the dish ($2 for four and upwards).
The kueh is handmade on a small scale daily by proprietor Lee Sah Bah, 71, who has been in the business since he was eight-years-old.
His parents had been street hawkers selling chwee kueh in the Queenstown area. Back then, he and his six siblings used to help out at the stall and the family business moved into Ghim Moh Market and Food Centre when it was completed in 1978.
Sah Bah took over the family business when his parents retired.
He works at the stall with his wife and children and they use roughly 1,500 aluminium molds to handmake their kueh.
The kueh has a firm yet soft, melting texture but the consequence of it being handmade is that their chwee kuehs are a little pricier as compared to the competition.
---
This archived article appeared in an earlier version of HungryGoWhere and may not be up-to-date. To alert us to outdated information, please contact us here.