Egg Stop: Singapore's answer to the Korean toast hype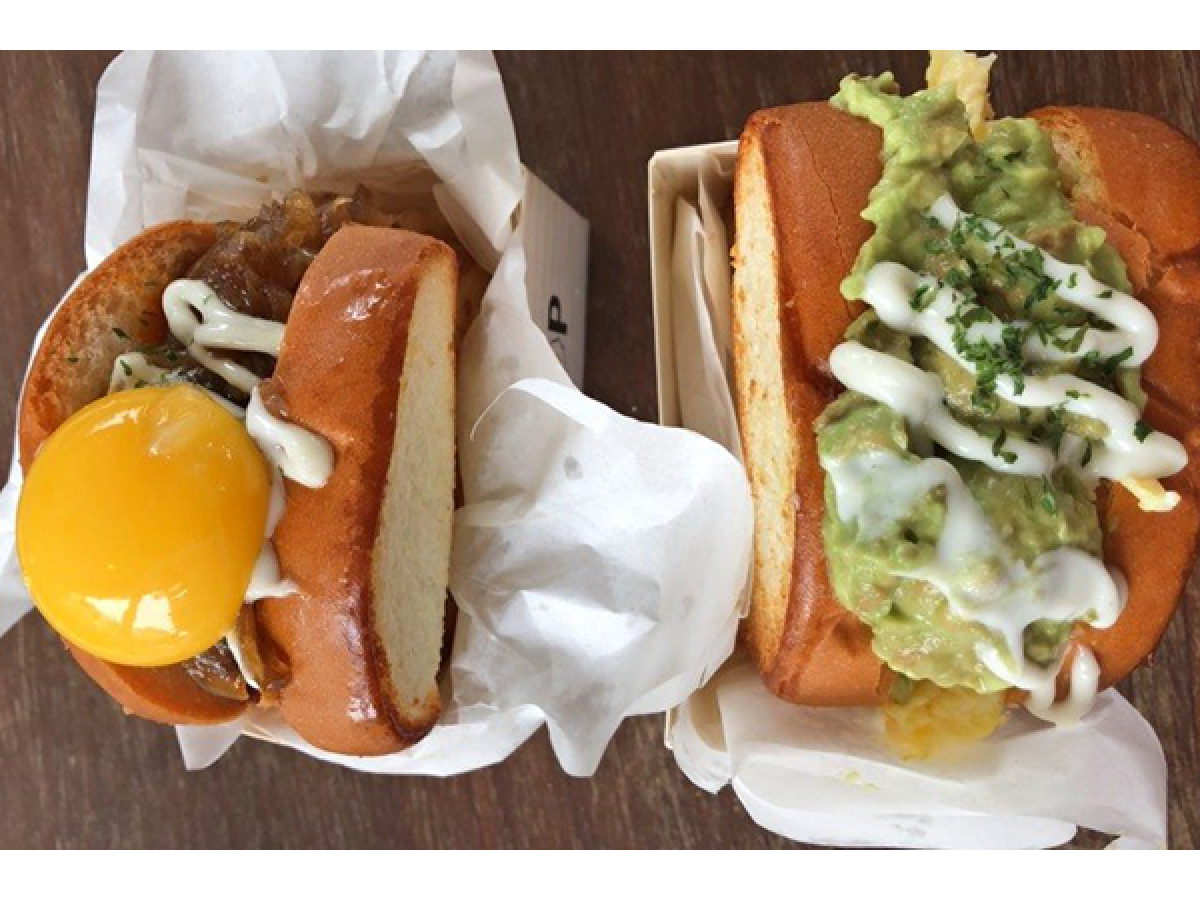 Riding on the Korean street food wave that is sweeping the local food scene, Korean toast is quickly becoming a new food trend in Singapore.
Following the opening of Isaac Toast, Egg Stop is next to jump onto the Korean street food bandwagon. But how does it fare, and will it stay relevant with local foodies? We take a bite out of these toasts in hopes of answering these questions.
Egg Stop proves that it is truly a homegrown brand that caters to all Singaporeans, thanks to its halal-certification.
We made our way to their first outlet at Paya Lebar Square (right beside Paya Lebar MRT), 'egg-cited' to try out the toasts Egg Stop had to offer. And just as we expected, there was a long queue that meant we had to wait thirty minutes before getting our hands on the sandwiches.
Egg Stop's menu currently offers six types of toasts, which include Signature Sandwich ($4.60), Chicken Ham & Cheese (4.90), Turkey Bacon & Cheese ($5.50), Smoked Chicken ($5.90), Beef Teriyaki ($7.40) and Avocado & Egg ($7.90). Diners can pay an additional $2 to get the set meal that comes with a beverage, such as an Americano or an Espresso. Or you could pair your toast with an Ade, a fruit-flavoured soft drink.
We picked the Beef Teriyaki Toast and the Avocado & Egg Toast as they stood out from the other available options.
The bread slices used are buttered and toasted to be crunchy on the outside yet soft and fluffy inside, making them a plus point for all types of toasts Egg Stop has to offer. In contrast, the bread at Isaac Toast was not crunchy at all and was rather a disappointment.
And true to the brand name, all the sandwiches contain an egg in one form or another.
The Beef Teriyaki Toast contains beef slices covered in Egg Stop's signature sauce and teriyaki sauce, topped with raw egg yolk. The beef was tender and juicy, taking on a sweet taste thanks to the teriyaki sauce dressing. Together with the onion slices, it added a layer of crunchiness which improved the overall texture of the toast.
We thought that the Bulgabi MVP toast from Isaac Toast ($6.50) would feature beef slices as well, but it came in a small and thin patty which was an afterthought really. Egg Stop wins this one again.
The Avocado and Egg Toast was slightly disappointing by comparison. We expected a rich flavour, but the avocado seemed bland and unseasoned. However, we did enjoy the rich texture of the scrambled egg, blended with avocado and the signature sauce.
The portions for these toasts were rather small, which make them more fit for a snack rather than a complete meal. However, we would still recommend you to try them if you are in the area and feel like you are up for a different take on toasts, or are a fan of Korean street food.
---