Da Shi Jia Big Prawn Noodles: A hawker gem in the heart of Orchard Road!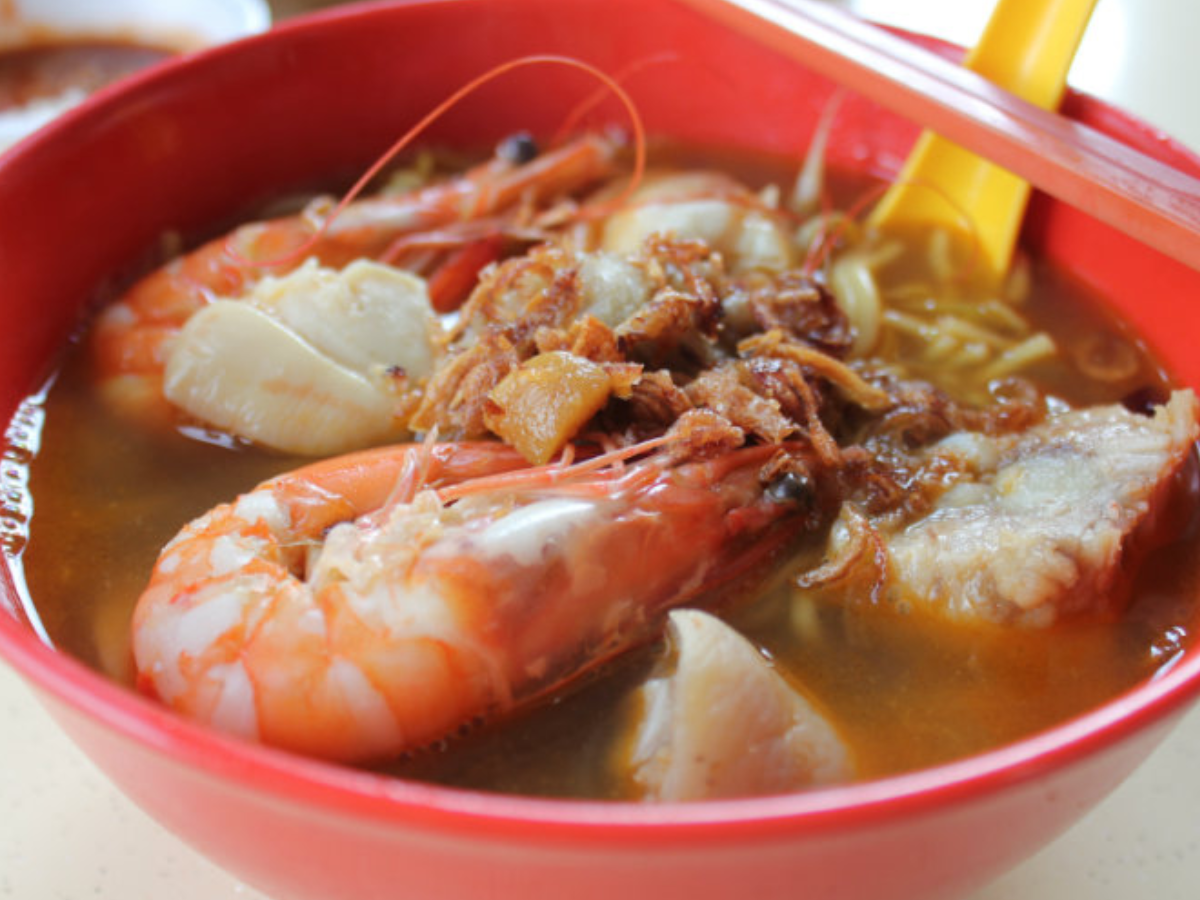 Here's the truth when you're talking about good food along Orchard Road. One, it exists but you're going to have to pay an arm and a leg for it.
Luckily, there are a few gems along Orchard Road which are relatively inexpensive and one of them is located along Killiney Road.
Opened in early 2018, Da Shi Jia has been attracting big lunchtime crowds for their robust and flavourful prawn noodle dishes, which start at only $5.80.
The price isn't too bad considering its near Orchard Road. What will ease the wallet even more is that all prices are final as you don't pay additional service charge or gst.
Run by a young couple — Seth Sim and his wife, Yvonne — Seth learnt the art of cooking prawn noodles from a hawker in Boon Lay before deciding to set up Da Shi Jia.
Seth's father owns the Big Eater Restaurant  tze char chain which has many outlets across Singapore, so cooking and running a food business is in Seth's blood.
That being said, Da Shi Jia still had its niggles when it opened, as the quality of the food was inconsistent — the prawn stock didn't always hit the spot and the dry prawn noodles needed working on.
But a year later, all that has changed with the food improving by leaps and bounds.
In the basic $5.80 bowl, you get a sizeable portion. It'd be a large portion at the hawker centre. Inside there are three small to medium half prawns, fairly thick fishcakes and tender sliced pork and kang kong, bean sprouts and your choice of noodles.
You won't be disappointed if you get the soup version, as the prawn stock is very good, so robust that it lingers in the mouth. The dry version has soup on the side and has a generous amount of lovely soft fried onions.
The dry version, while not a winner in the past, is now much improved.
Comprising of dried prawn savouriness, spicy chilli, dark soy and lots and lots of pork lard, the taste has a lovely complex savouriness and the noodles never get dry as there is lots of sauce to go round. Add a little prawn stock into the noodles for an even fuller experience.
While the prawn noodles are at the heart of Da Shi Jia's menu, there is also a lot of customisable options like bigger prawns at higher prices. More fishcakes, sliced pork or pork ribs are also available as add-ons  as well ($1-3 each).
The other highlight is their very much talked about Da Shi Jia Wok-Fried Big Prawn White Bee Hoon ($16.80/$19.80). A variation of the classic seafood white beehoon, prawn stock is used instead of the more traditional seafood stock.
Bee hoon is fried with prawn stock over high heat — coriander, garlic, onions, kang kong, pork slices and lard, is thrown in.
Then the stock is allowed to reduce to a thick sauce, then the dish is topped off with wok-seared prawns, fried onions and crunchy lard.
The result is an umami bomb, comprising of soft but resilient beehoon, full of prawns robust stock, rich lard, sweet onion flavour and smokiness. The wok hei is so strong in this dish that you can see the burnt effect on the onions and in some strands of beehoon.
There are two sizes, the only difference being the size of the prawns, but they are nicely seasoned and very juicy.
The chilli on the side is also interesting. Instead of straight ahead sliced red chillies dipped in soy sauce, they mix soy sauce with pickled green chilli for an interesting savoury, sour, spicy and slightly sweet taste.
If there is one criticism, it is that the prawn stock flavour — whether on its own or fried with beehoon — can be a little on the salty side on occasion, but that doesn't seem to deter the huge crowds at weekday lunchtimes.
---
This archived article appeared in an earlier version of HungryGoWhere and may not be up-to-date. To alert us to outdated information, please contact us here.