Coffee Hive: Come for the affordable local food, stay for the experience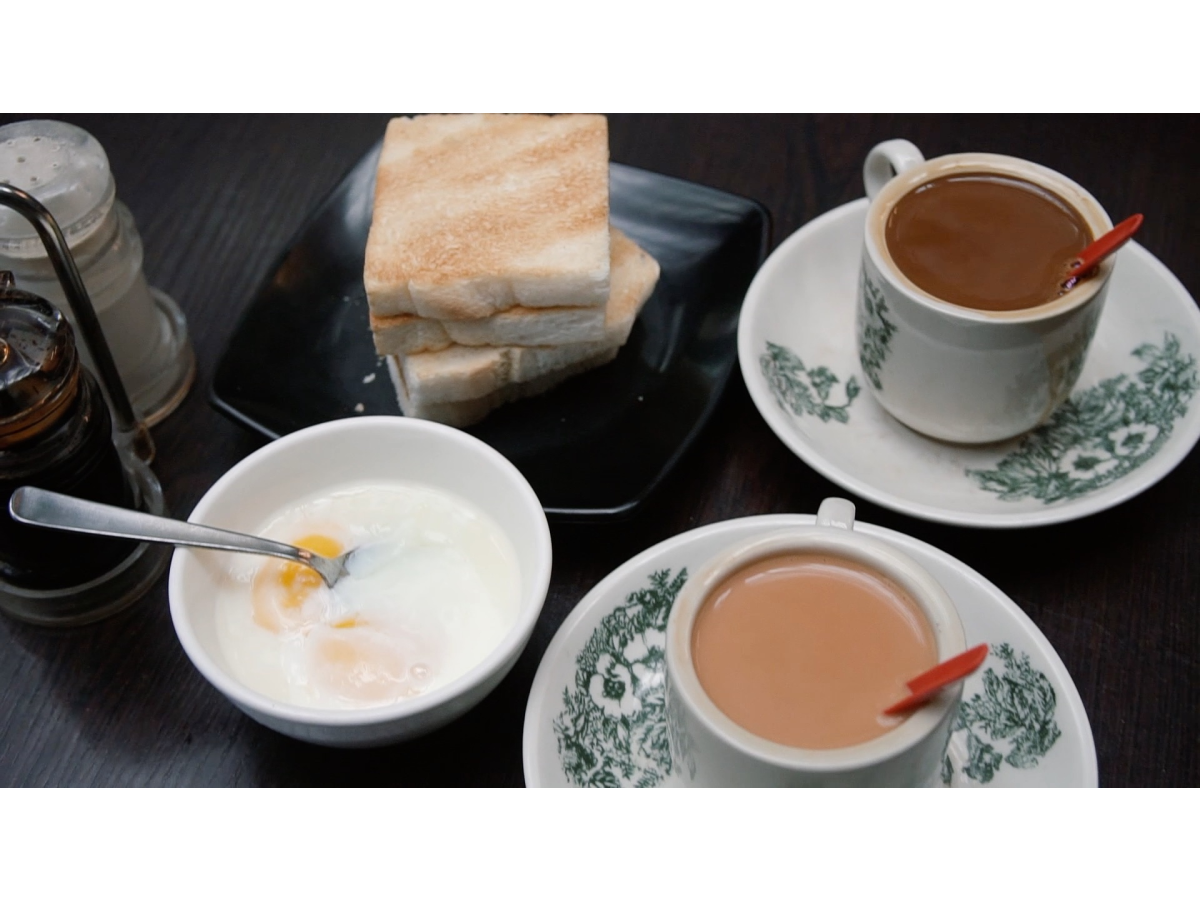 Neighbourhood coffee shops are more than just places to wolf down a quick meal.
For the many people that frequent coffee shops, these places make them feel like they're part of a tight-knit community. Coffee shops are social spaces, venues where people can hang out and bond with friends and family. Little wonder why lim kopi (drink coffee) is an activity that friends often speak of doing together.
And Coffee Hive, a local cafe franchise, has brought that communal dining experience to the CBD and to malls all around Singapore.
At Coffee Hive outlets all around Singapore, you can connect and bond with friends and loved ones, all while taking in the fragrance of freshly brewed kopi and savouring unpretentious but delicious local fare.
The warm, homely atmosphere of Coffee Hive's many outlets have made them popular haunts for work meetings and family gatherings. At the franchise's CBD outlets, you can see working executives flocking there for a cup of kopi or for lunch, and its suburban outlets are often patronised by families looking to share some time together.
While Coffee Hive's cosy, convivial atmosphere makes you feel welcome, their food plays an equally important role in making you feel at home. On their menu are familiar flavours and local favourites that will evoke nostalgia in many diners; their dishes carry the warmth and comfort of a home-cooked meal.
They offer a variety of value meal sets ($3.10-$5) that include breakfast/teatime staples such as kaya toast, French toast, sandwiches, and half-boiled eggs. All these are accompanied by an aromatic, piping hot cup of teh or kopi.
Coffee Hive also offers a wide range of local fare, including dishes such as laksa, mee siam, and wanton noodles. Their laksa and wanton noodles are two dishes to look out for — the former's broth is rich and flavourful, and the wanton noodles' dumplings are plump and the noodles springy.
To cater to its ethnically diverse regulars, Coffee Hive also offers a range of Western dishes, such as Fish & Chips and Rosemary Chicken.
Then there are the East-meets-West dishes, in which Asian and Western influences come together, as can be seen in the Sambal Baked Fish and Vietnamese Baked Chicken.
The fuss-free and delicious dishes at Coffee Hive also come in generous portions and at prices that won't bust your wallet. Its BBQ Chicken, for example, features an impressively huge chunk of chicken, all for a reasonable $6.50. The Sambal Baked Fish features a similarly generous portion of fish at $6.50 — a steal, if you ask us.
And the deal has gotten sweeter: Coffee Hive has launched a loyalty card that allows diners to credit 10% of their top-up amount into it. For example, if you top up with $50, you'll get an additional $5 credited. On top of that, you'll get a free birthday voucher to use during your birthday month. And the card costs only $2!
For the month of October, between 2-5pm every day, Coffee Hive (except its Science Centre outlet) is offering a cup of hot tea or hot coffee at just $1. If you're looking to get a mid-day jolt, you know where to get it!
While the wallet-preserving prices and the comforting and delicious food are certainly reasons to patronise Coffee Hive, its biggest draw will always be its warm, amiable atmosphere that will make one feel as if they were at home.
Coffee Hive can be found at:
Cecil Court
138 Cecil Street #01-02
Singapore 069538
Central Square Village Residences
20 Havelock Road #01-15
Singapore 059765
Novena Square 2
10 Sinaran Drive #B1-88
Singapore 307506
PWC Building
8 Cross Street #01-K1
Singapore 048424
The Adelphi
1 Coleman Street #01-12
Singapore 179803
Fuji Xerox Towers
80 Anson Road #01-04
Singapore 079907
Robinson 112
112 Robinson Road #01-01
Singapore 068902
Fusionopolis Phase 2A @ One-North (F2A)
INNOVIS #01-05, Singapore 138634
(Junction of Fusionopolis Way and Ayer Rajah Ave)
Immunos
8A Biomedical Grove #01-17/18
Singapore 138648
Annexe Courtyard
15 Science Centre Road
Singapore 609081
Loyang Point
258 Pasir Ris St 31 #01-17 Loyang Point
Singapore 510258
Rivervale Mall
11 Rivervale Cresent #01-19
Singapore 545082
---
This archived article appeared in an earlier version of HungryGoWhere and may not be up-to-date. To alert us to outdated information, please contact us here.