Cendol Geylang Serai: It's not a dessert, it's a drink!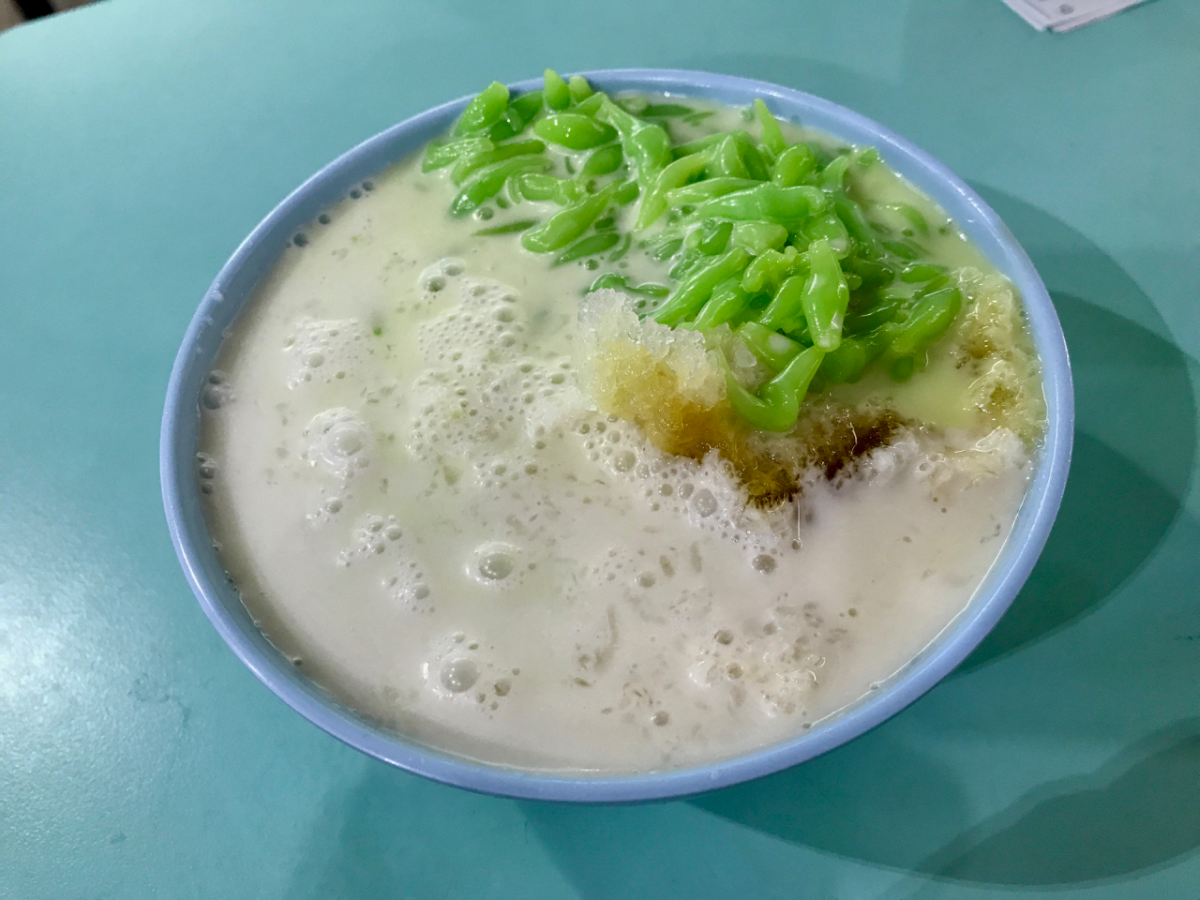 At first glance, Cendol Geylang Serai's chendol ($2 a bowl) might seem lacking — no fancy toppings like durian or ice cream and not even red beans, attap chee (nipa palm) or chin chow (grass jelly).
But unlike the Singapore and Malaysian versions, the chendol here harks back to a more traditional Indonesian style which is less like a dessert and more like a refreshing drink.
In existence since 1952 and now in the hands of third-generation owners, the stall only adds Gula Melaka, ice shavings and — driving home the point that it is a refreshing drink — coconut milk, instead of the thicker coconut cream.
The soft homemade chendol slivers here have less colouring so that it doesn't come garishly green.
One consequence of using coconut milk is that people often mistake the dessert here as being watered down: the light taste is deliberate and has just the right amount of delicate creamy and sweet notes.
Eat it after a meal like how many Geylang Serai residents do here and you'll find that it fits the definition of 'refreshing' to a tee.
There is the option to have it in a bigger cup ($2.50) like a bubble tea drink — which we would avoid.
It comes milkier and sweeter as ice cubes are used instead of shaved ice and more Gula Melaka is used.
The resultant dessert is often too rich to be had as a drink.
---
This archived article appeared in an earlier version of HungryGoWhere and may not be up-to-date. To alert us to outdated information, please contact us here.