88 Hong Kong Roast Meat Specialist: Hawker gem at Tyrwhitt Road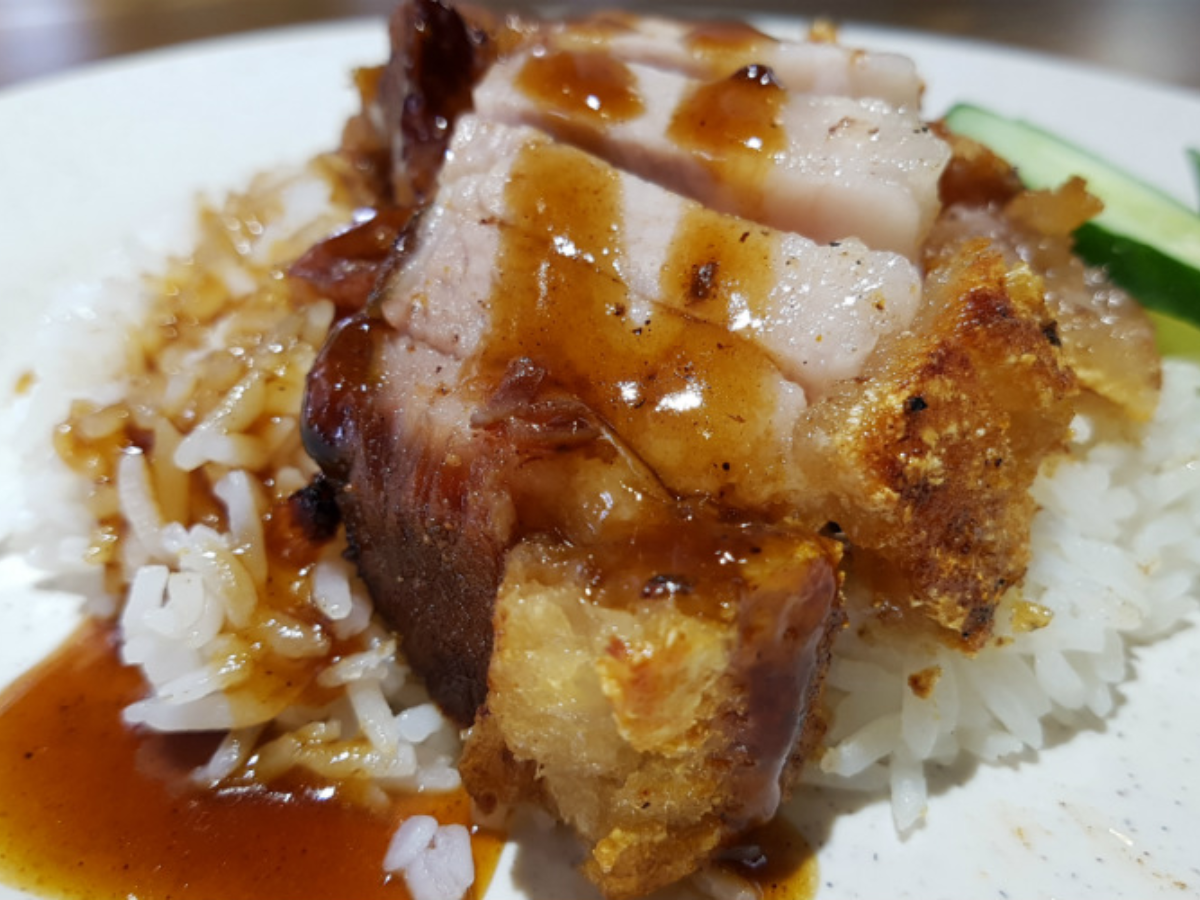 Finding cheap yet delicious roast pork is a tough feat. But that's exactly what 88 Hong Kong Roast Meat Specialist offers.
Located at the kopitiam right opposite coffee bar Chye Seng Huat Hardware, a long queue can be seen in front of 88 Hong Kong Roast Specialist even before it opens. However, what exactly makes it so special? Well, there is no other reason to that than this: cheap yet delicious roast meat!
Previously known as Cross Way Bay before they moved out of their location in Tampines, they may not be a household name yet, but they certainly have built a loyal following.
As a Western-trained chef, stall-owner Martin first learnt the art of Cantonese Roasting when he decided to cook a rendition that was more affordable and appealing to the masses. With precious lessons learnt by observing masters of the trade, Chef Martin managed to create a whole new method of roasting meat.
The stall's roasted pork rice ($4) is definitely the star of the show. With a crisp yet crumbly skin on every piece of roast pork, it adds a layer of crunch to the buttery fat found underneath it. Coupled with the tender, succulent pork meat and sweet char siew sauce, every piece of roast pork begs to be savoured. Considering that roast pork from many other hawker stalls come with hard skin and tough meat, this is no minor feat.
Right beside 88 Hong Kong Roast Meat Specialist is sister stall The Wanton Mee Co., which is opened by the same chef-owner. The standard wanton mee ($4.50) starts off with perfectly cooked noodles, then topped with pieces of luscious and mildly sweet char siew. Together with vegetables at the side, the dish is bathed in a sweet-savoury sauce that gives it its oomph. Accompanying it is a mildly salty wanton soup, which tastes decent enough. However, the wanton may be a tad bit too salty and soggy for some.
Nevertheless, with its quality char siew and springy noodles, this wanton mee is certainly one of the more memorable versions I've tried.
Just a stone's throw away from Lavender MRT, 88 Hong Kong Roast Meat Specialist is easily accessible to the public. With its low price and great food, we say this is one of the gems to check out at Jalan Besar.
Yes, the dish is full of sinful, sinful fats — but hey, it's sinfully good.
Address: 153 Tyrwhitt Rd, Singapore 207566
Opening hours: 11:30am-8pm daily (Random off-days every two weeks)
---